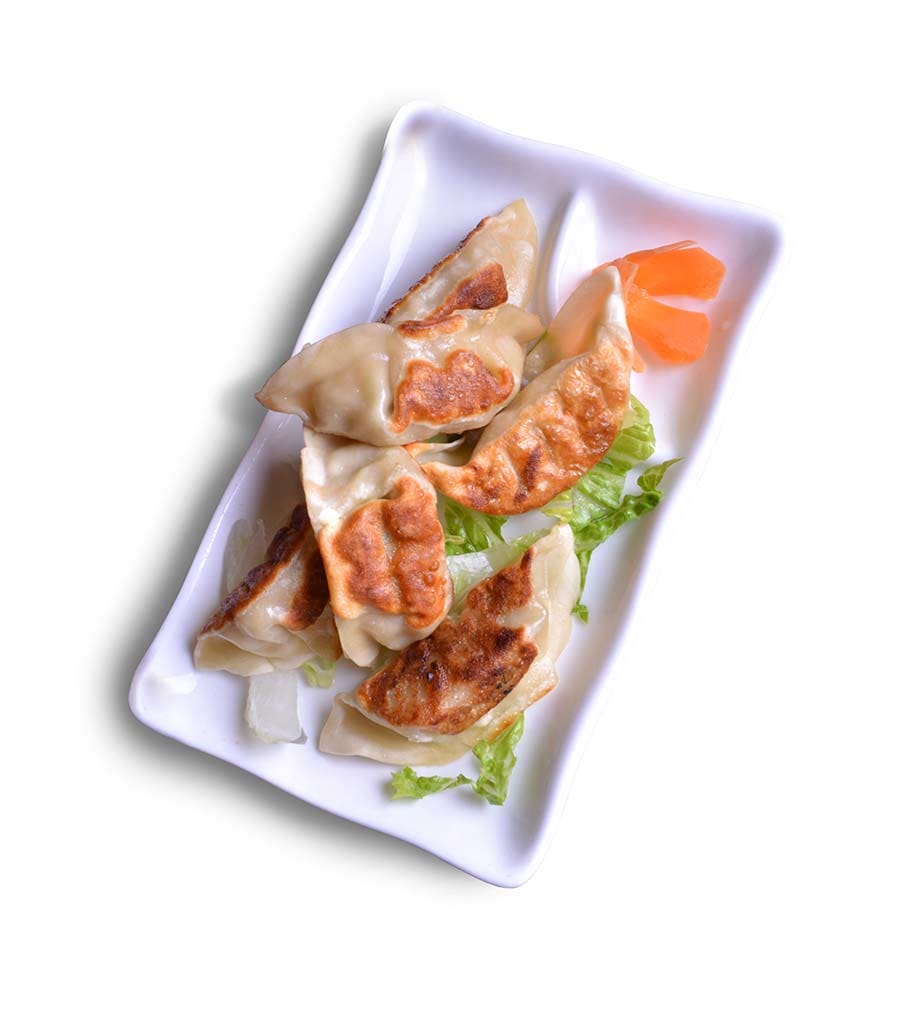 What a catch
Clermont's Fancy Sushi reels in aficionados.
If you didn't know any better, you'd assume I'm hooked on raw fish. After last month's restaurant review, I found myself wanting more of a food that has achieved global popularity: sushi. 
This time, I traveled south to Clermont and visited Fancy Sushi, where the dim lighting and smattering of Asian-influenced art make for a nice ambience. Although the dining area is relatively small, I settled into a booth that felt private. The restaurant was more than half-full, but the atmosphere was calm rather than bustling. 
You'd be doing yourself a big disservice if you dined here and didn't order the shrimp tempura appetizer. Three plump pieces of shrimp are battered in a light and crispy coating, giving die-hard shrimp fans a new, tasty way to enjoy their snack. Another outstanding appetizer is the gyoza, a pan-fried pork dumpling with garlicky meat and a unique combination of a crispy bottom and tender, noodle-like wrapper. 
Glance at the menu and you'll find amusing names for the plethora of sushi rolls: Donkey Kong, Sexy Roll, Snow White, and Bugs Bunny. Since I had a burning desire for something hot and spicy, I ordered the Fire Cracker roll. It lived up to its name in presentation and taste. 
When the waitress brought it out, the first thing I noticed was fire burning from a tiny wick placed in the center of the plate. How creative. My rolls, situated on the perimeter of the plate, came with tuna, salmon, cream cheese, crispy wonton chips, scallops, scallions, and spicy snow crab. Even with all those ingredients, the rolls did not come apart. Without hesitation, I can say this was the best sushi I have ever eaten. 
And with that, maybe I'll go for a three-peat and find another sushi-serving gem to review in next month's issue.
5 Forks
(Out of a possible 5)
Fancy Sushi
2417 S. U.S. Highway 27, Clermont 34711
352.241.8999
Hours: 11am-10pm Monday-Thursday; 11am-11pm Friday-Saturday; noon-9:30pm Sunday
Fork Report:
Casual dining $$
Seated immediately (lunch hour)
Wait for meal: 10 minutes
Out-of-the-ordinary starters: ($4.95-$9.95): Wasabi shrimp, fried oyster, crispy calamari, soft-shell crab, rock shrimp.
Lunch or dinner: ($8-$72): Crispy red snapper, wok sautéed filet mignon, sesame-crusted salmon, squid salad, seafood salad, and hibachi entrees including lobster tail, filet mignon, and shrimp and chicken.
Akers Media Group's James Combs has been a staff writer for several local publications since August 2000. He has had the privilege of interviewing some of Lake County's many fascinating residents—from innovative business owners to heroic war veterans—and bringing their stories to life. A resident of Lake County since 1986, James recently embarked on a journey to lead a healthier lifestyle. He has lost 60 pounds and walks nearly five miles a day. In his spare time, he enjoys target shooting, skeet shooting and watching his beloved Kentucky Wildcats!
Share This Story!