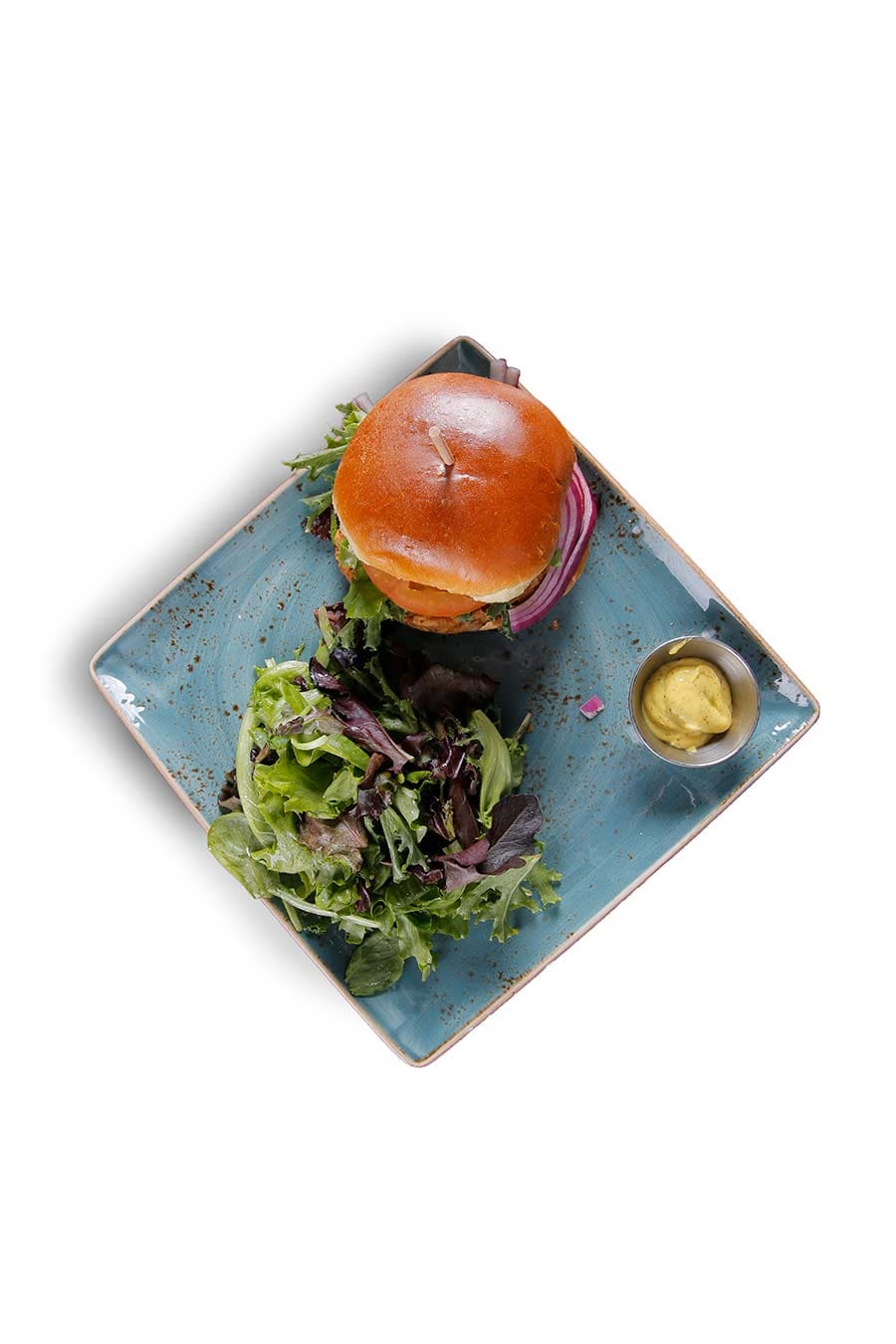 Delicious coffee and foods from scratch
Daytime cafe is where diners can enjoy breakfast for lunch or lunch for breakfast.
It all started with the coffee. We were immediately hooked. First Watch does coffee right. 
It's nice that diners are welcomed with their own pot of the smooth, rich brew. Called Project Sunrise, the cafe notes its coffee is made from Arabica beans handpicked by female coffee growers in the Huila ("Wee-luh") region of Colombia.
First Watch's menu is also fun to peruse. There's breakfast and lunch choices for all palates, ranging from rich and hearty to clean and super-healthy. 
My friend raved over the Trifecta, a "sweet and savory" breakfast treat of two eggs with a Belgian waffle, bacon, and she added a side order of perfectly seasoned potatoes. 
I opted for lunch fare of a veggie burger and salad
of organic mixed greens. The burger had a nice spicy kick made from a mixture of brown rice, Peppadew peppers, onions, carrots, and mushrooms. Served on a brioche bun, the veggie burger was topped with mashed avocado, mixed greens, red onion, and a side of Dijonnaise.
First Watch won us over. We're both eager to return and savor more menu offerings. The breakfast tacos of wheat-corn tortillas with scrambled eggs, Cajun chicken, chorizo, cheddar and Monterey Jack cheese sounds yummy to me, and so does the A.M. Superfoods Bowl, featuring coconut milk chia seed pudding with fresh bananas, berries, blackberry preserves, and granola. It's served with whole grain artisan toast topped with almond butter. 
Whatever we order next, First Watch's coffee will be a must.
5 Forks
(Out of a possible 5)
First Watch 
1568 Bella Cruz Drive, The Villages
352.633.1520
Hours: 7am-2:30pm daily
Fork report:
Casual dining $$
Seated immediately (late morning)
Wait for meal: 12 minutes
Out-Of-The-Ordinary breakfast and lunch fare: ($2.49-$9.50):  Million Dollar Bacon, chickichanga, smoked salmon Benedict, pesto quinoa bowl.
Originally from Anderson, Ind., Theresa worked for The Herald-Bulletin for many years. After experiencing a winter with 53 inches of snow, her late husband asked her to get a job in Florida, and they headed south. Well known in the area, Theresa worked with The Daily Sun and The Daily Commercial prior to joining Akers.
Share This Story!