Fit to a T: Sunday Cool launches #SupportLocal to aid businesses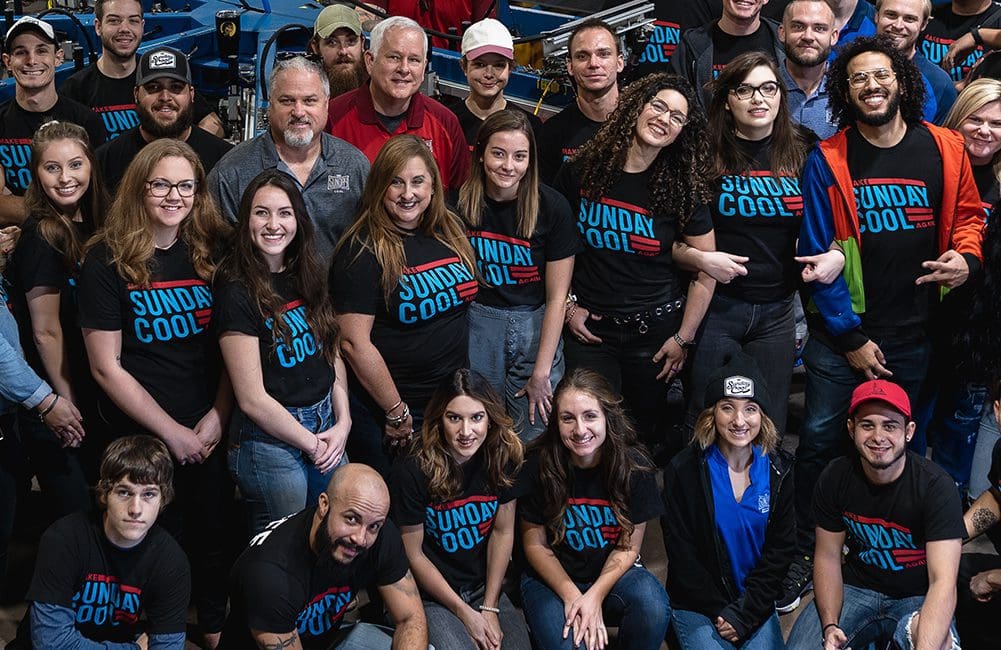 Local businesses are trying on a fundraiser for size. Sunday Cool, a custom T-shirt company in Tavares, has created the #SupportLocal campaign to help small businesses across the nation that are financially affected by the COVID-19 virus.
The fundraising platform is an opportunity for fans and followers of local businesses to buy promotional T-shirts as a way to support the businesses. With no expense to the local business, Sunday Cool will design a shirt, build a fundraising site and ship the shirts to customers who want to offer their support, according to a news release. The majority of the proceeds will go directly to the small business owners.
Response to the campaign has been swift. Three days into the launch of #SupportLocal, Sunday Cool had signed up 40 businesses from 17 different states for the program.
"We saw the #SupportLocal campaign and thought it was an amazing idea," Beth Rodriquez, co-owner of Combat Cafe in Eustis, says in the release. "The creative way in which the Sunday Cool staff responded to those in need was genius. We have built our restaurant business on the foundation of supporting veterans, first responders and the entire local community. It is exciting to see support now coming back to us."
Sunday Cool has not been immune to the stalled economy. After opening in 2016 with only two employees, the company expanded to 65 employees and twice relocated to larger facilities. Since COVID-19 has affected the country, Sunday Cool has had to lay off nearly 20 employees and reduced the compensation of the remaining employees by 50 percent.
The company decided that the best way to help itself would be to find ways to help others.
"Through all of this, we've considered, 'What are the resources we have and how do we utilize them?'" Steve Hooper, Sunday Cool president and CEO, says in the release. "We hope we found a way to help alleviate some of the stress that businesses are currently facing."
Sunday Cool works with more than 5,000 organizations and nonprofits nationwide.
"Sunday Cool has a devoted client base made up of thousands of churches from across the country that are always looking for ways to serve their local community," Steve says. "Their client base saw this as an opportunity to support those in their community that are affected by this pandemic. That's what makes this unique. Our customers were looking for ways to support their local businesses, and we have the capability to make that happen."
In addition to the #SupportLocal program, Sunday Cool designs and sells T-shirts with humorous phrases and images, and shares videos and images of its marketing icon, a character called Cool Carll, @coolcarll on Facebook and Instagram.
For more information about #SupportLocal, visit sundaycool.com/supportlocal.