Fork on the Road: Downtime destination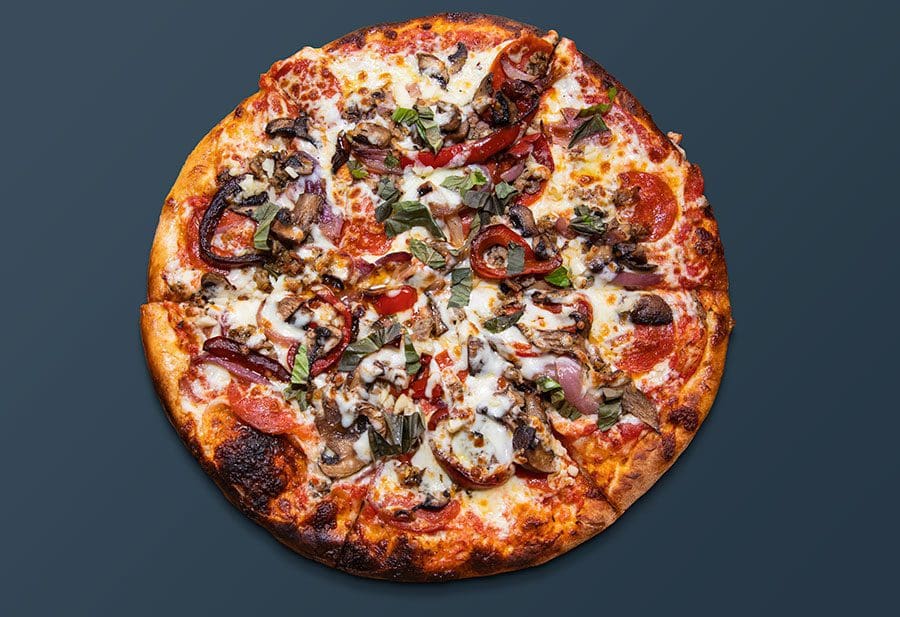 3 eateries inside Suncreek Brewery offer familiar favorites with an upscale twist.
Story: Roxanne Brown and Theresa Campbell
Photos: Nicole Hamel
Downtown Clermont has been on the rise with a fresh revitalization, which includes a fun hangout to visit and savor delicious craft beers and tasty eats inside the Suncreek Brewery, 790 W. Minneola Ave.
Suncreek provides a "great destination for your downtime" with the city's original craft brewery, winner of Best Place for Drinks in the Chamber of Commerce's Best of South Lake Awards for the second consecutive year in 2020.
We at Style love that the brewery has three separate restaurants serving a wide array of delicious foods to enjoy with your favorite brew. The food offerings, which include trendier selections than typical bar foods, come from Michael's Ali Coal Fired Pizza, MAC'd OUT and Savoree, all three which have sister operations in Winter Garden.
Want specialty pizza? Michael's Ali serves up authentic 900-degree, coal-fired pizza, along with coal-fired wings, craft sandwiches and some of the biggest burgers you've seen.
Just ask Gunnar Morton and Blake Stone, who both ordered the "Dirty Doug," a grilled steak burger topped with ham steak, a fried egg and fresh burrata on a buttered brioche bun.
"I don't know if my mouth is big enough," Blake exclaimed before strategically taking a first bite of the massive burger facing him. After having figured out how to do it, Blake says, "Mmmm. It's rough and it's messy, but it's so good."
Gunnar, who works at Suncreek, says he eats at all three of the neighboring eateries often, but proclaims Michael's Ali his favorite because of the coal-fired wings with "Crazy Diego sauce," his favorite, plus the tasty pizza and burgers.
"I eat here all the time and it's always good; and the coal-fired, it has that certain great-tasting flavor to it," says Gunnar.
Macaroni and cheese lovers are bound to love MAC'd OUT, a specialty mac and cheese stand inside the brewery that features house-made fresh pasta and five cheese sauces, filled with your choice of additional ingredients, and topped with an herb Romano crust. Savoree offers a wide assortment of hand-crafted salads, sandwiches, wraps and fresh bowls.
"We cater to everybody," says General Manager Diego Tarazona (namesake of the Crazy Diego honey-sriracha wing sauce), explaining that there's something for everyone's palate at the Suncreek venue.
"This is the perfect thing because you have the beer, you have the mac and cheese, pizza, wings and more," adds Diego. "My boss, Michael Ali, comes from New York and he brought that style of coal-fired pizza down here and coal-fired wings. He brought his own sauce, which is different from any other place. We are not your typical chain restaurants. All of the ingredients are fresh. Fresh veggies, cheese and everything down to our dough. We make our dough."



Diego also notes that MAC'd OUT is a special and unique culinary treat.
"Our mac and cheese is not your regular mac and cheese in a box," he says. "This is really authentic mac and cheese."
The challenge, of course, is choosing from the plethora of menu choices. So, we relied on tasting some of diners' favorite dishes among the three eateries.
We savored Savoree's Dillard Bowl of brown rice topped with taco beef, black bean corn salsa, shredded mozzarella cheese, tortilla chips topped with their homemade Green Goddess Dressing.
We also enjoyed a Michael's Ali perfectly crisped Kitchen Sink pizza that came generously topped with pepperoni, sausage, mushrooms, red onion, red peppers and extra cheese, finished with fresh garlic. Next, we dug our forks into a fresh out-of-the-oven MAC'd Philly, which aside from loads of creamy cheese, included marinated sirloin steak, caramelized onions, roasted red peppers and a perfectly toasted crust.
We're eager to come back to try other popular choices, including the Margharita Primo pizza at Michael's Ali, the Buffalo Chicken mac and cheese at MAC'd OUT, and the Cuban and Thai turkey sandwiches at Savoree that Manager Ashlei Rodriguez said they are known for.
"We have a lot of customers who come here just for that, but we also have a lot of other things, including gluten-free, vegan and healthy options, plus quinoa, which has a lot of protein in it, that appeal to people coming off the bicycle trail," Ashlei says, adding that Savorees' meatball subs and huge nachos are a big hit, too, especially when paired with a brewski.
---
Suncreek Brewery
407.850.8810
Michael's Ali Coal Fired Pizza and MAC'd OUT
352.227.3512
Savoree
352.708.6974
790 W. Minneola Ave., Clermont, FL. 34711
Call for hours.