Friday Night Lights Football Preview 10.21.2022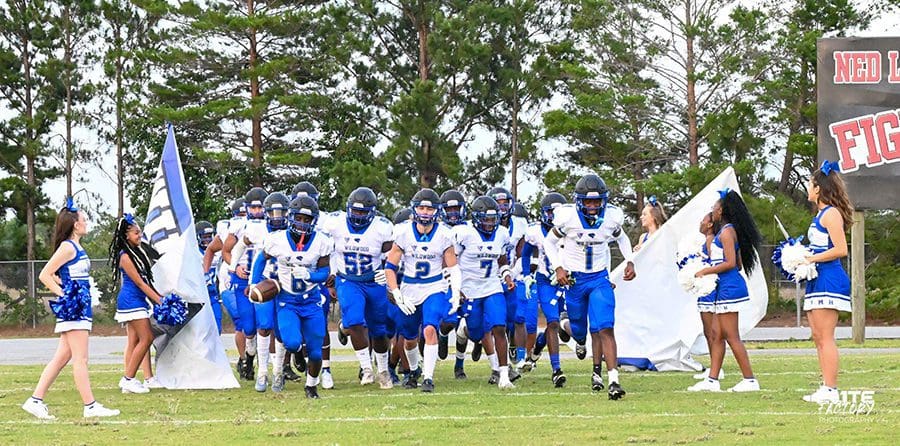 Playoffs looming! Many Lake & Sumter county teams are still alive and in the hunt!
This weekend is sure to bring plenty of excitement! Not only do we have games with playoff implications we have some teams that are looking to stay undefeated, teams looking for their first victories of the season and rivalry games! Let's take a look at the weekends action!
Game Of The Week Spotlight #1
The Villages Buffalo 2-5 @ Wildwood Wildcats 5-2
Friday at 7:30pm
The Wildwood Wildcats come into the game at 5-2 this season. The Cats have looked terrific all season long and look to keep the good times rolling with a win against a cross town rival. This game gets heated and the rivalry is one of the best that Lake & Sumter County have to offer. Wildwood typically comes in as the underdog against The Villages but not this year! The Villages come into the game 2-5 on the season. The Buffalo have failed to get anything flowing offensively the past two weeks. Having just dropped a District game to Mount Dora last week 41-7 the Buffalo are searching for answers.
Will the Buffalo find those answers against Wildwood? That's a tall task for head coach Richard Pettus the long time coach of The Buffalo. Pettus has been through his fair share of rough starts for The Buffalo as he's been the only head coach of the program since it's inception back almost 20 years ago. It's been a long time since The Villages was this deep into the season with only 2 wins. In fact last season The Buffalo went undefeated in the regular season so this is a shock for everyone to see what's happened thus far.
Wildwood comes in with a duel threat quarterback. Senior #7 Vincent Brown Jr. has totaled close to 800 yards this season on the ground and through the air combined! He has 10 touchdowns offensively and leads the offense. Brown is as quick as he is smart and has been able to destroy opposing defenses with his speed and throwing ability. Many compare his play to Lamar Jackson or Jalen Hurts other notable duel threat QBs making waves in the NFL. This type of play has not only worked for Wildwood it's allowed them to flourish.
Wildwood also utilizes Senior Quarterback #10 Jamari Dickens who like his counterpart is also a duel threat QB. Dickens doesn't run as much as Brown Jr. but he's managed 6 touchdowns on the ground this year and 5 passing touchdowns so between the two they keep defenses on their heels. That's something The Villages will need to be aware of including the defense of Wildwood.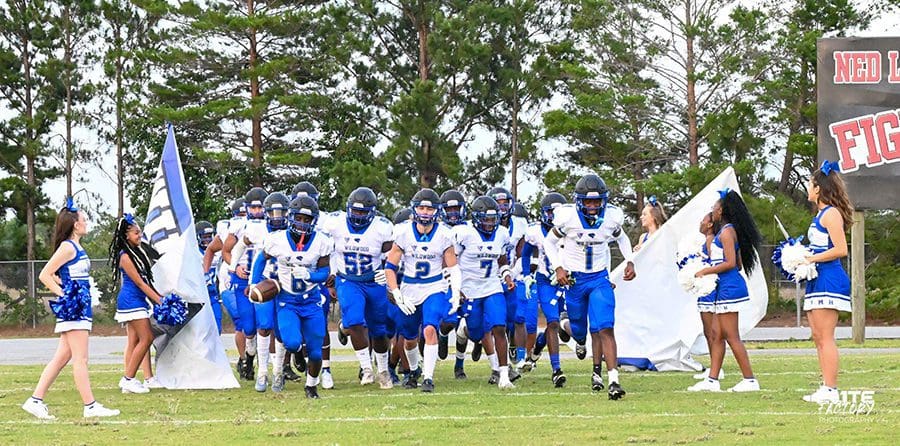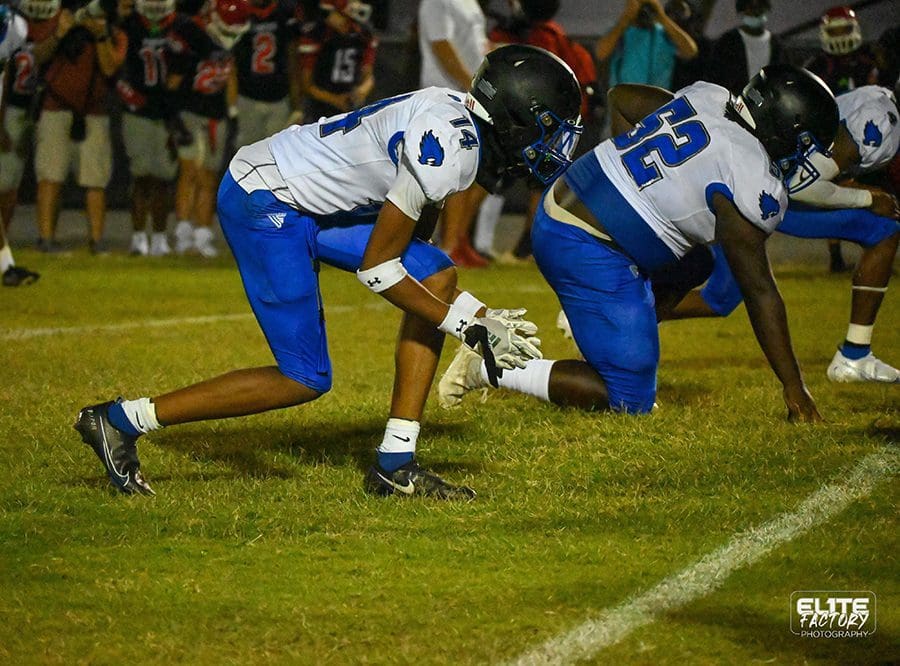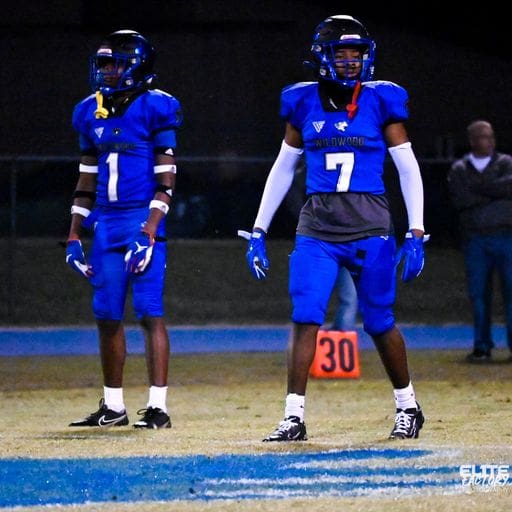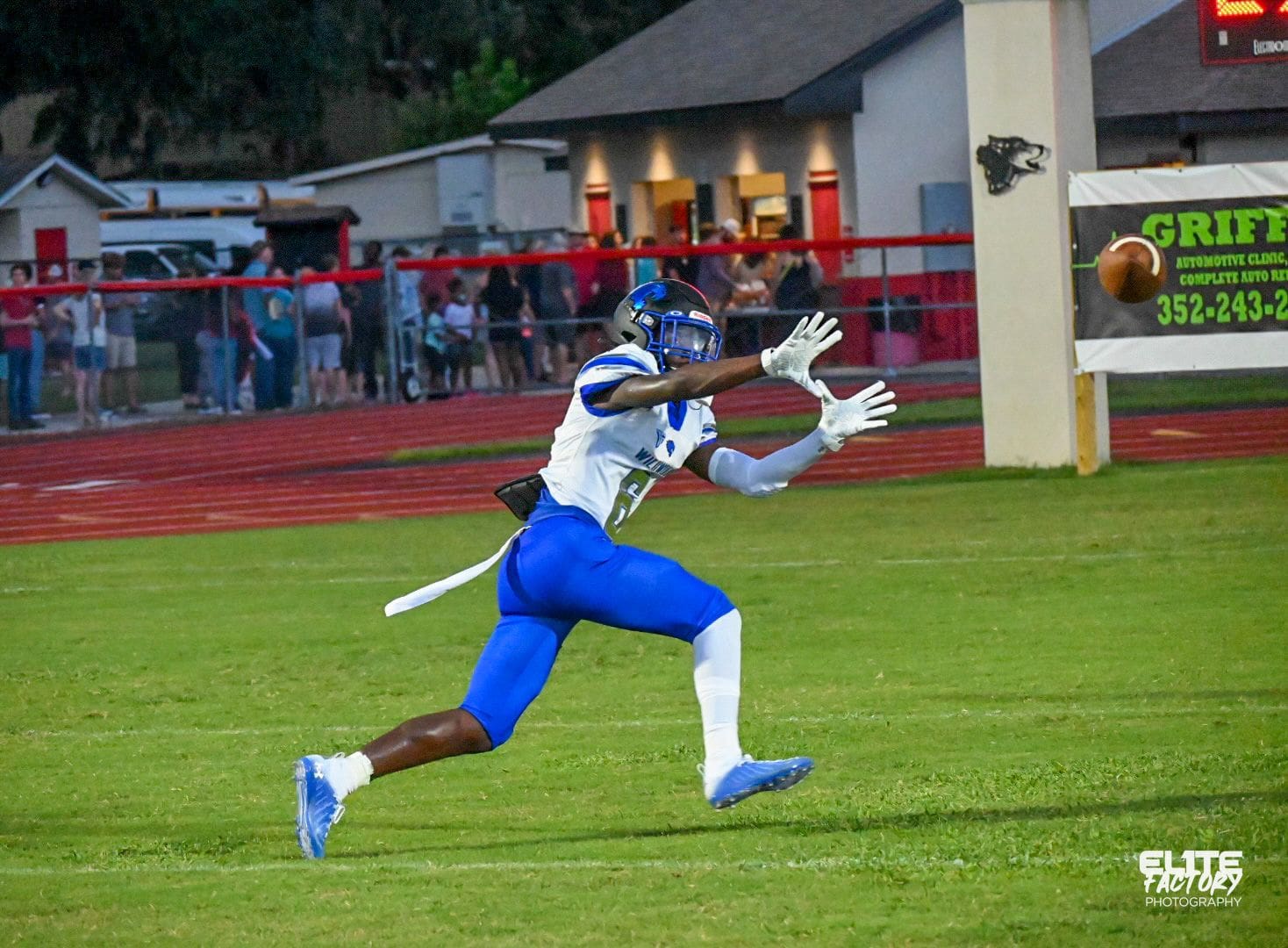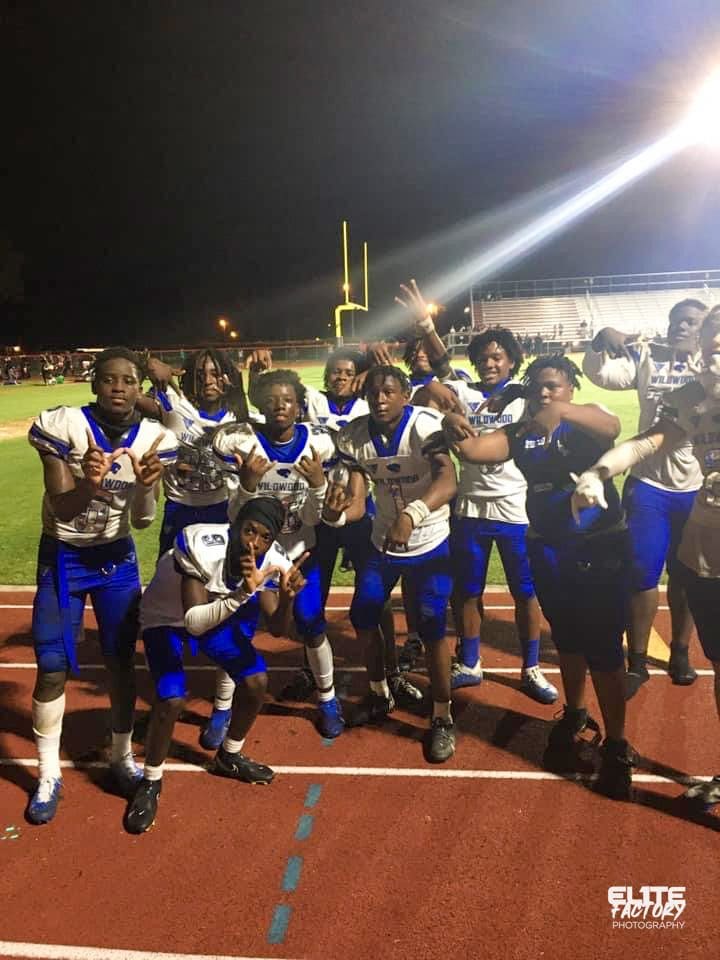 The Wildcats defense is lead by Senior Outside Linebacker #2 Ricky Harding. He has 41 tackles so far this season and looks to increase that total agains an ailing Villages offense that's very exploitable. The Villages has a young offensive line and that's allowed opposing defenses to wreak havoc on Junior QB Danny Bitting. Wildwoods Senior Safety #11 Simeon Bennett has likewise had an amazing season and he's a threat for turnovers anytime he takes the field. Perhaps the most dangerous defender of them all for Wildwood is Senior #5 Ben Bellamy who has 10 sacks this season! This guy has been impressive this season and it's going to be very difficult for this young offensive line of he Buffalo to keep him at bay.
As for The Buffalo they are coming off a 41-7 loss against Mount Dora. That stunning loss could prove to be disastrous for The Buffalo as they are fighting for their playoff lives. They need a win this weekend but they also need a win against Eustis next Friday to have a shot at making the playoffs. It's been a long time since The Buffalo haven't made the playoffs so look for this team to do everything possible to stay alive. Junior Running Back #7 Alvon Isaac has been the only real bright spot for The Villages offense this season but he's cooled off recently. The Buffalo need to find ways to get him space to make plays happen or else it could be a long night.
Overall this game is going to be awesome! What a way to kick things off Friday night! A good ole fashioned rivalry game! Anytime this game is played in Wildwood it's always a rowdy fun atmosphere that any football fan will enjoy! We hope you all come out to support both teams who only are separated by about 3 miles.
Game Of The Week Spotlight #2
Mount Dora Hurricanes 5-2 @ Tavares 0-7
Friday at 7:00pm
This is a straight forward game for The Hurricanes. They are 40 point favorites against Tavares. Mount Dora boasts one of the best running backs in Florida. Senior Running Back #2 Dante Johnson-Turner has been turning heads this season. He's had over 20 touchdowns on the ground and through the air combined. This guy is for real. Don't expect anything different in this game and be ready for potentially a good amount of touches and touchdowns in this game.
Senior QB for The Hurricanes #3 Matthew Butler has thrown for nearly 1,000 yards on the season and his favorite target is only a Sophomore! That's right Sophomore #15 Tyler Waring is perhaps the most intriguing story this season. He's one of the best receivers in Lake & Sumter County. His rise to fame this season has been so much fun to watch. He has 7 touchdowns through the air this season and over 500 yards total. Look for Waring to have another big game against Tavares a team that has struggled stopping anything this season unfortunately.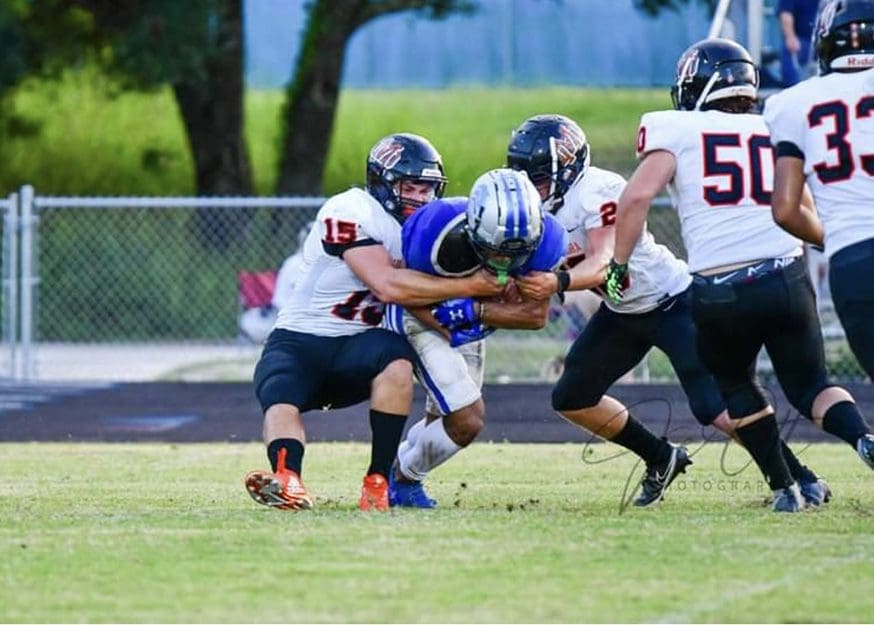 As for Tavares they are not only looking for their first win this season but just want to salvage something to be proud of. Tavares is already eliminated from Playoff contention so they can choose to be risky in this game and that's what it will take to have a shot at hanging with Mount Dora. If Tavares can't get its offense going then it's going to be a long night for The Bulldogs because Mount Dora is a scoring machine this year.
Overall look for Mount Dora to secure the victory and assure themselves a winning record for the first time since 2014. As for Tavares the only chance they appear to have at a win may be Senior night in a few weeks at home against a struggling East Ridge team.
Teams on Byes this week – South Sumter Raiders
South Sumter 8-0 : The Raiders are 8-0 this season and look to wrap up the perfect season in two weeks time. They get a nice deserved rest before their final contests of the year against Dunellon October 28th and Newberry November 4th before setting their sights on the playoffs. It does appear South Sumter will likely host a playoff game if they win out so we are very excited for that fan base to once again have playoff football in Bushnell.
Enjoy The Games! 
Well that about sums it up! Games with massive playoff implications and good ole fashioned rivalries! We love this time of year and we can't wait to see what happens this Friday night! We hope to see you all out there supporting your local schools! See you out there!
Photos From
Elite Factory Productions
Steed Multimedia
Wildwood High School
Luke Hutchinson
Kyle Coppola was born in Newton, Massachusetts and received his Bachelor of Fine Arts in Communications from Curry College in 2016. After traveling to Florida on a family vacation, he decided he could not get enough of the warm weather and made the move from snowy Massachusetts to central Florida 8 years ago.
For the last decade Kyle has gained valuable experience in social media content creation, marketing and sales, writing, video production, sports announcing and even broadcasting for local radio stations, such as FM 102.9 in The Villages and FM 91.5 in Massachusetts. Every year he volunteers at The Villages Charter High School as a play-by-play sports announcer for the football games as well as a public address announcer for the basketball games, including the annual Battle at The Villages Tournament.
Outside the office Kyle is a husband and father to two beautiful girls along with their cat. In his spare time he likes to spend time with his family, travel, play golf and swim. He is also a huge sports junkie and even bigger motorsports fan and loves to attend racing events when he can.
Share This Story!