Gourmet Today donates to the Education Foundation of Lake County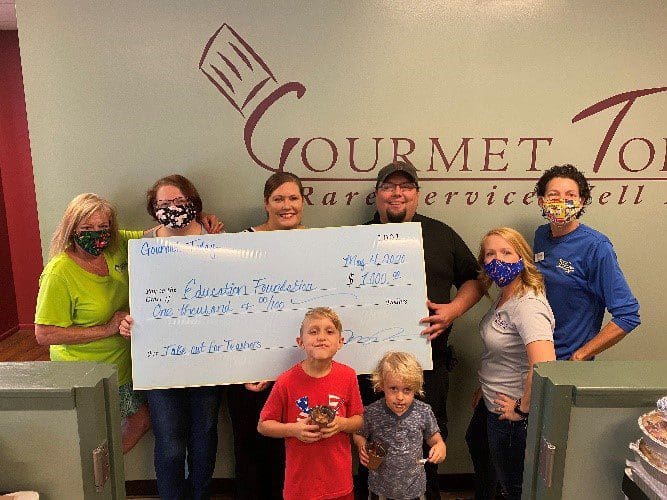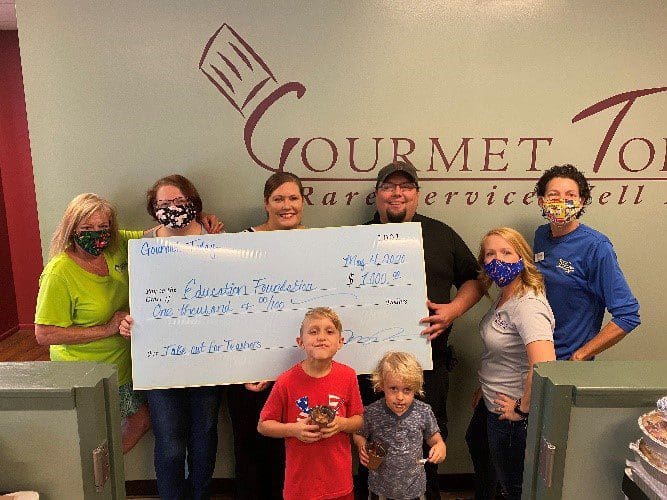 The community's hearty appetite for delicious food helped generate $1,000 for Lake County School's teachers and students, according to a press release issued by Lake County Schools
The Education Foundation of Lake County partnered with Gourmet Today to cook up the Take-Out for Teachers fundraiser where the Leesburg-caterer donated a portion of its proceeds during the week of April 26.
Customers could place orders from Gourmet Today's delivery menu or from its daily carry-out menu. Each delivery customer received a special gift from the Education Foundation in addition to the food order.
"We sold 837 meals, resulting in the highest-grossing sales since the COVID-19 restrictions were put in place in mid-March," Jessy Flinn, owner of Gourmet Today, said in a press release "As a small business trying to make ends meet during this time, this was a welcome boost. We are so excited to be able to share some of the return with The Education Foundation of Lake County."
Akers Media Group's James Combs has been a staff writer for several local publications since August 2000. He has had the privilege of interviewing some of Lake County's many fascinating residents—from innovative business owners to heroic war veterans—and bringing their stories to life. A resident of Lake County since 1986, James recently embarked on a journey to lead a healthier lifestyle. He has lost 60 pounds and walks nearly five miles a day. In his spare time, he enjoys target shooting, skeet shooting and watching his beloved Kentucky Wildcats!
Share This Story!