Groveland hires 12 firefighters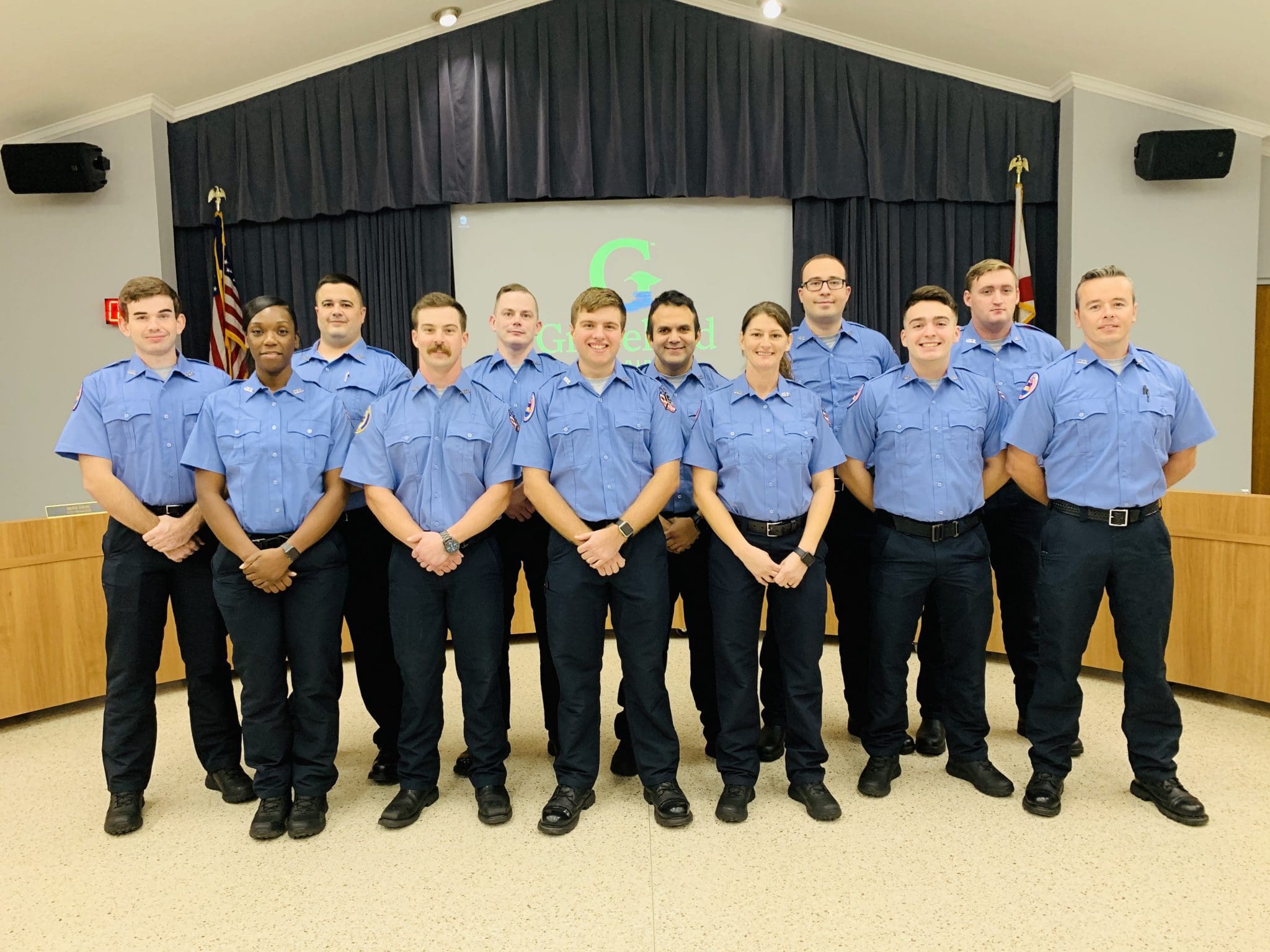 Groveland welcomed 12 new firefighters at the January 6 city council meeting. The new firefighters reflect Groveland's commitment to provide exceptional service and thoughtfully plan for future growth.
In 2018, the Groveland Fire Department applied for the Staffing for Adequate Fire and Emergency Response (SAFER) grant, allowing Groveland to hire nine of the 12 new firefighters. The Federal Emergency Management Agency approved the grant in September 2019, totaling a little over $1 million in assistance for the next three years. The City currently has two fire stations, Stations 94 and Station 95, which service the Groveland area. The City is actively evaluating both temporary and permanent locations for a third station.
To accommodate the growth, a two-story, 33,000-square-foot public safety complex at the corner of State Road 50 and Beverly Drive is expected to be completed by October and will house the town's police and fire departments. Eventually, the $10 million facility will be used as a regional training site for police and fire departments throughout Central Florida.
Akers Media Group's James Combs has been a staff writer for several local publications since August 2000. He has had the privilege of interviewing some of Lake County's many fascinating residents—from innovative business owners to heroic war veterans—and bringing their stories to life. A resident of Lake County since 1986, James recently embarked on a journey to lead a healthier lifestyle. He has lost 60 pounds and walks nearly five miles a day. In his spare time, he enjoys target shooting, skeet shooting and watching his beloved Kentucky Wildcats!
Share This Story!