Groveland welcomes new fire chief, Kevin Carroll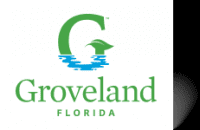 For the first time in 45 years, Groveland will have a new fire chief. The city is pleased to announce Kevin Carroll has accepted the position that will be vacated by Chief Willie Morgan, who will retire in the near future.
"This is a significant moment in the history of the City," City Manager Mike Hein says in a press release. "I have full confidence that Chief Carroll will build on the foundation laid by Chief Morgan and develop the department as the best in Lake County and potentially the state."
Kevin began his extensive fire service career in Pasco County, where he served as a firefighter paramedic. He then joined the Hernando County Fire Rescue and worked his way up to deputy fire chief, managing 272 employees and 14 fire stations. He earned a bachelor's degree in fire administration from Columbia Southern University, as well as degrees in fire science and emergency medical services. His certifications include: Florida State Certified Fire Safety Inspector, Florida State Fire Instructor, Florida State Certified Hazardous Materials and Medical Technician, and Florida State Certified Paramedic.
"I am incredibly humbled by the opportunity to join the Groveland team," Kevin says in the release. "I and my entire family feel very blessed and honored. Having the opportunity to take this solid rock of foundation that Chief Morgan has built over so many years to the next level is exciting."
Akers Media Group's James Combs has been a staff writer for several local publications since August 2000. He has had the privilege of interviewing some of Lake County's many fascinating residents—from innovative business owners to heroic war veterans—and bringing their stories to life. A resident of Lake County since 1986, James recently embarked on a journey to lead a healthier lifestyle. He has lost 60 pounds and walks nearly five miles a day. In his spare time, he enjoys target shooting, skeet shooting and watching his beloved Kentucky Wildcats!
Share This Story!