Gun purchases soar amid coronavirus scare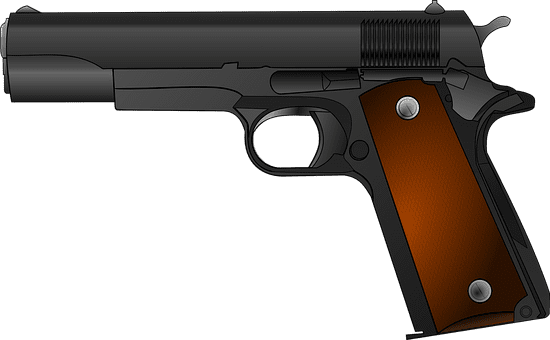 Toilet paper and hand sanitizer are not the only items flying off shelves.
In response to the coronavirus pandemic, Americans are purchasing guns in unprecedented numbers, fearing a rise in crime and violence due to a collapsing economy.
In March, the FBI conducted 3.7 million background checks, the highest one-month total since the organization began tracking such data in 1998, according to the website fbi.gov. In Florida, 192,234 background checks were conducted in March 2020, compared to 114,001 in March 2019.
Ammoland.com, one of the nation's largest online retailers of guns and ammunition, issued a press release comparing figures from February 23 to March 31 to the previous 38-day time period between January 16 to February 22. The company reported a 792 percent increase in revenue, a 574 increase in transactions and a 349 percent increase in site traffic.
Lake County gun stores are also noticing a spike in business.
"It has been crazy," says Greg Thomley, manager of A W Peterson Gun Shop in Mount Dora. "During the first week of the outbreak, our sales increased by 150 percent. And even today, our sales remain 50 percent above what we normally do."
He said the most popular guns being sold at are handguns, AR-15-style rifles and shotguns.
"People are afraid of being robbed or burglarized," he says. "They want to be able to protect themselves."
Gordon Schorer Jr., whose father owns the Gun Shop and Gun Range in Leesburg, hasn't kept track of sales figures. However, he has noticed a steady stream of customers coming into the store.
"Our business has increased significantly," Gordon Jr. says. "They're buying everything from long rifles to handguns to shotguns."
Many who have purchased guns in recent weeks are first-time gun owners. He encourages them to seek training on how to properly handle and shoot a firearm.
"That's critically important because otherwise they are going to be a danger to themselves and people around them," he says. "Gun safety is always the top priority."
Akers Media Group's James Combs has been a staff writer for several local publications since August 2000. He has had the privilege of interviewing some of Lake County's many fascinating residents—from innovative business owners to heroic war veterans—and bringing their stories to life. A resident of Lake County since 1986, James recently embarked on a journey to lead a healthier lifestyle. He has lost 60 pounds and walks nearly five miles a day. In his spare time, he enjoys target shooting, skeet shooting and watching his beloved Kentucky Wildcats!
Share This Story!