Local Talent: Heading to the finish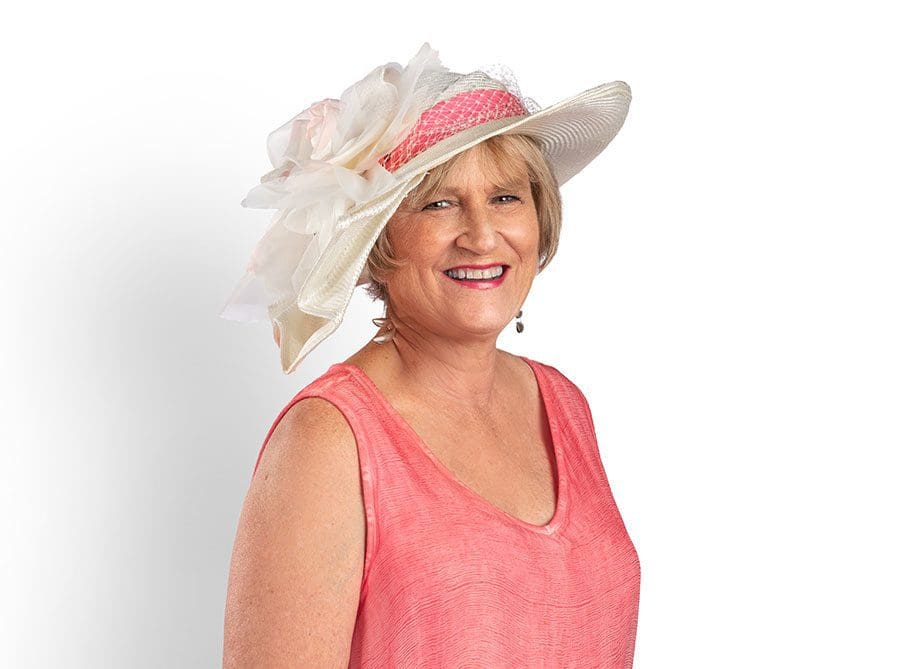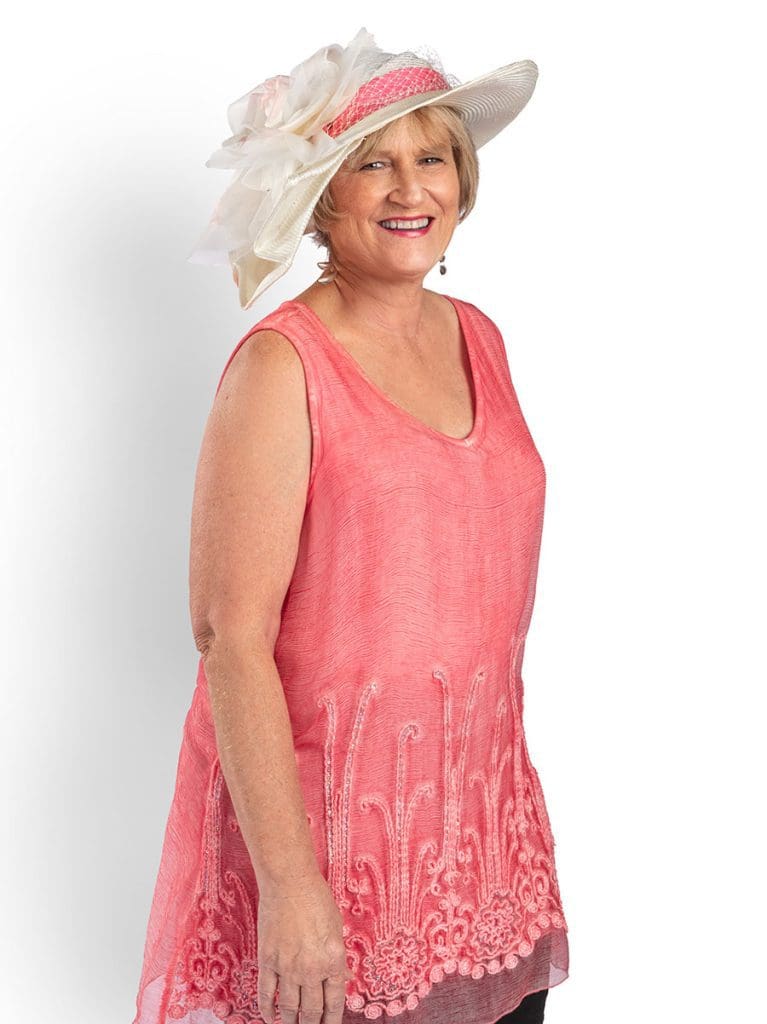 Hatmaker Chris Treick keeps Derby fans in style.

Chris Treick has never been to the Kentucky Derby, but she turns heads there every year.
Chris is a milliner, a designer of women's hats. It's a bit of a lost art, but spring is her busiest time: she is handcrafting about 75 custom hats for fans attending the May 4 horse race.
Rather than flamboyance, Chris prefers a classic yet contemporary style. Working from scratch in her home studio in The Villages, she creates spring hats made of high-quality straw and designed with her signature pleats and embellishments of silk bows, flowers, or feathers. For winter hats, she uses fur or wool felt.
"I love the style. I love the way they finish off an outfit. They frame a face. They really are a great accent to someone," she says.
Chris formerly worked as a clothing designer with Nike, Columbia Sportswear, and Pendleton. She became fascinated with millinery about 10 years ago when she walked into a Los Angeles shop and discovered a trove of antique supplies. Millinery became a sideline business, growing organically through her website, luminataco.etsy.com.

The popularity of TV's "Downton Abbey" gave Chris the chance to work with her favorite style, the cloche, or bell-shaped hats, from the 1920s flapper era. Her worldwide clientele also buys hats for the Preakness and Belmont horse races, as well as races in England and Australia, and weddings and garden parties.
But the Kentucky Derby stands head and shoulders above the rest. Chris' bucket list includes a trip to Churchill Downs in Louisville for the Derby.
"I just love seeing and working with my clients and having them be so pleased with the end result. That's the highlight for me," Chris says. "There's a hat for everybody. You just have to find the right one."
---
Check out Chris' collection. luminataco.etsy.com