Health Pros: James M. Krick, DO, FACOS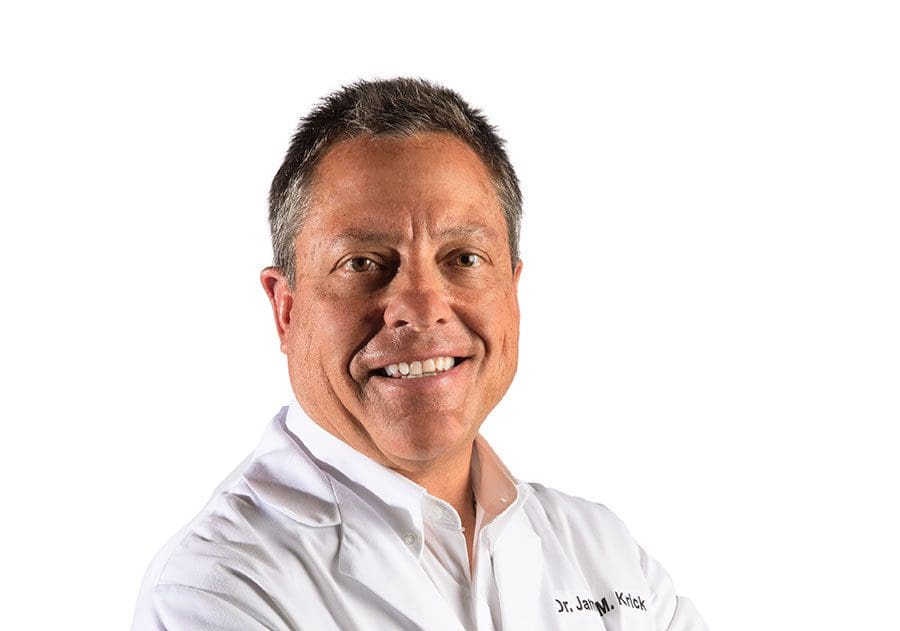 Board Certified in Urology and Urologic Surgery

The Villages® Regional Hospital is pleased to introduce a new urologist, Dr. James M. Krick, and an expanded line of urologic services for both men and women. A board certified urologist with more than 25 years of experience, Dr. Krick understands the challenges that both men and women face as they grow older and the importance of providing targeted health care that addresses those challenges so that patients can embrace an active, fulfilling lifestyle. As part of a comprehensive urology program, Dr. Krick offers UroLift® to treat Benign Prostatic Hyperplasia in men and lnterStim® to treat incontinence in women. 
Benign Prostatic Hyperplasia, BPH, is simply an enlarged prostate. Though it is not dangerous or linked to prostate cancer, it is uncomfortable and it creates a host of irritating symptoms. As the prostate enlarges, it blocks the urethra causing a weak or slow urinary stream, delay or difficulty in urination, the frequent need to urinate or the inability to completely empty your bladder. In addition to major surgery or medication, there are other options for treating BPH, including UroLift®. UroLift® is a minimally invasive procedure that involves the placing of permanent implants that hold back the obstructing prostatic lobes. Dr. Krick has been performing this procedure since it was introduced in 2013 and has witnessed very positive results.
UroLift® is an outpatient procedure that takes about 15 minutes to complete and requires only minimal anesthesia. Within one week, many men report that they are urinating with an open stream and no longer require prostatic medication. Further, the satisfaction rate is high because the procedure does not cause new, sustained instances of erectile or ejaculatory dysfunction. This procedure is an option for men in their 40's through their 90's. To be a candidate you must simply be healthy enough to have a brief sedative anesthetic. Dr. Krick reports that the most common question that he is asked after performing the procedure is "Why didn't I do this sooner?"
Treatment options are also available for women who struggle with urge incontinence or urinary retention. In addition to major surgery or medication, Dr. with Krick offers lnterStim® for women who no longer want to wear bulky briefs to combat an over-active bladder or deal with the frustration of urinary retention. InterStim® is a minimally invasive technology for neuromodulation of the bladder. In essence, it is an implanted pacemaker for the bladder that allows the patient to regain bladder control. To determine if a patient will have success with lnterStim®, she will undergo a short office procedure called a percutaneous nerve evaluation. If a patient responds well to the test, she will respond well to lnterStim® and can be scheduled for the surgery. lnterStim® is a short, outpatient procedure that requires general anesthesia and has a very short recovery period.
If you are facing any challenges regarding urinary health, schedule a visit with Dr. Krick to discuss a treatment plan that will get you out of the bathroom and back to your active life. Both UroLift® and lnterStim® are covered by Medicare and many private insurers. 
---
James M. Krick, DO, FACOS  
352.751.8649
1501 U.S. Highway 441, Suite 1832, The Villages
cfhmg.org