Health Pros: Your advocate for life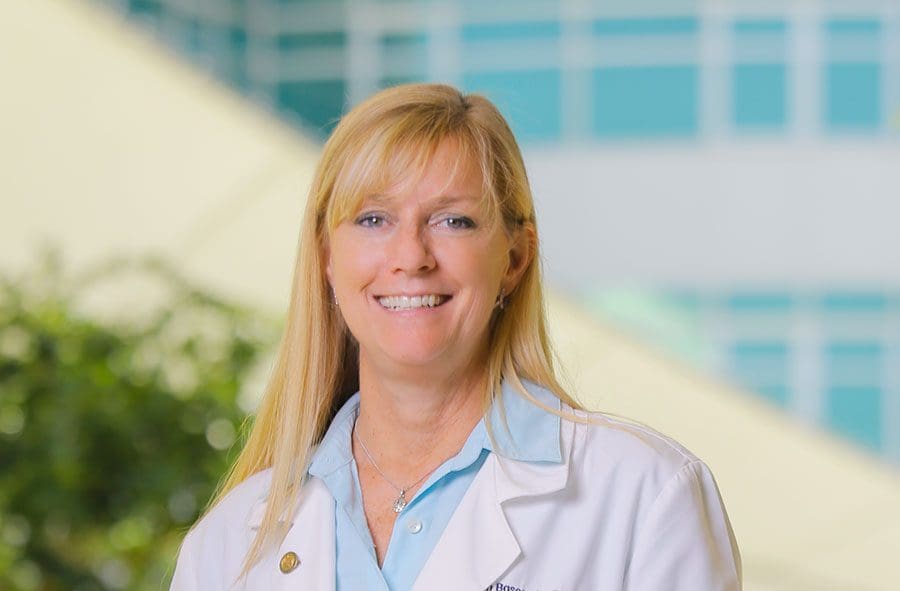 A cancer diagnosis is the last thing you want to hear from your doctor. It's hard to know what to do, or even what to think. Where do you go for help? How will you know what's next?
Thankfully, there's a source of guidance in Lake County. As part of the first and only program of its kind in the area, AdventHealth Waterman provides cancer patients with a Cancer Care Navigator as part of the AdventHealth Cancer Institute's comprehensive services.
Cancer Care Navigators are skilled and knowledgeable nurses, specially trained to guide patients through their treatment and recovery process. They are certified by the Academy of Oncology Nurse & Patient Navigators, and provide a number of services including connecting patients with resources and support, communicating with their healthcare teams, answering questions, coordinating medical appointments — even helping with insurance.
Their work doesn't stop after treatment has concluded, either. They often provide follow-ups, encourage participation in support groups, and go into the community to give talks, provide educational programs, and advocate the lifesaving measures of health screenings and mammograms. Their services are completely free.
These highly trained, experienced and compassionate registered nurses are devoted to their roles as Cancer Care Navigators. They provide personalized guidance and whole-patient support for patients with all types of cancer. They also serve as liaisons with doctors and other staff involved in each patient's care.
Meet Eileen Bascombe.
"When you're first diagnosed or it's a possibility that you have cancer, it is very overwhelming," says Eileen. "Even during diagnosis and treatment, you may only hear every third or fourth word. You just can't take it all in. We are there to help with the education needed and anticipate what will happen next to help patients and their families be prepared."
A Navigator often meets patients when they are first diagnosed. "It's a privilege to be there during the most vulnerable time in people's lives," notes Eileen.
They may also be present during cold calls from people concerned about a possible abnormality. As a Navigator, Eileen immediately gets to work coordinating appointments, scheduling tests and obtaining results.
Bolstering the team is oncology social worker Latanya Ruiz, who works directly with Eileen. Latanya guides patients through non-medical concerns about their home, work and family life.
Nourishing the body and spirit.
A Navigator's role is a whole-patient healthcare provider. This in part means making sure patients take full advantage of the complimentary resources at the AdventHealth Waterman Cancer Institute, from free wigs to educational classes, support groups and a library filled with up-to-date information.
A variety of support groups are also regularly available for patients and families dealing with all types of cancers. She sees friendships develop and blossom in support group meetings, and believes this is the best way for patients to meet others experiencing similar situations.
Navigators find that patients adapt best when they feel informed and supported. "If you can diminish the fear a little bit for one person, it makes a huge difference," Eileen says. "Everybody's journey is unique and every patient is an individual, so the way we help each is different."
To learn more or schedule an appointment with a Cancer Care Navigator, visit AdventHealthCancerWaterman.com
---
Eileen Bascombe 
352.253.3036
Eileen.Bascombe@AdventHealth.com