Healthy Inspiration: Packing a healthy punch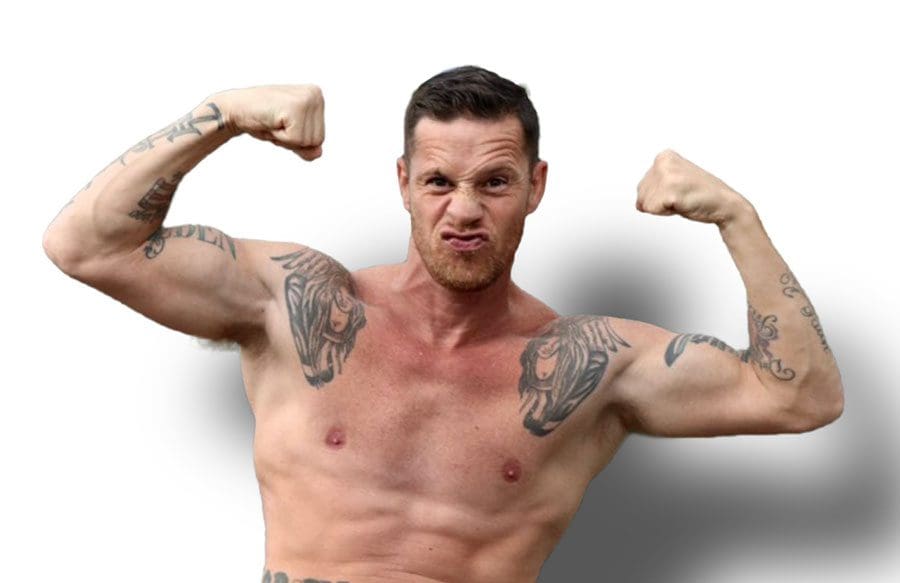 Professional fighter David Derby gets his kicks helping himself and others stay healthy.
Bulging biceps. Six-pack abs. A combination of speed, strength and endurance.
For 48-year-old David Derby, those qualities are all wrapped into one lethal package. David, who lives part-time in Lake Panasoffkee and part-time in North Carolina, is a professional mixed martial arts (MMA) fighter and boxer. Known as David "Do or Die" Derby in the fighting world, he has scored more than 44 knockouts in boxing, and just last year, he won his 15th MMA title belt by defeating a 27-year-old Brazilian jiu-jitsu fighter.
Sometime in the near future, he'll compete in a bare-knuckle championship fight in Florida sanctioned by the Bare Knuckle Fighting Championship (BKFC).
"Win, lose or draw, I'll be in the best shape of my life for that fight," he says.
That's a pretty bold statement for someone rapidly approaching 50. But he recently made a lifestyle change that has "boosted his heart health through the roof." Since converting to a vegetarian, David notices an increase in energy that helps him push harder during training and workout sessions.
"I never thought I'd be a vegetarian, but I've discovered that your body will do amazing things if you give it a chance. Horses, the most built creature from head to toe, are vegetarians."
David also shines outside the ring. In Bushnell, he has served as a personal trainer for middle-age people looking to live healthier lifestyles. One female client lost 80 pounds in a year.
"I tell people to knock out sodas and drink more water," he says. "Sugar puts useless calories on you. Take baby steps. It gets easier and easier. It's never too late to replace a bad habit with a good habit."
The average age of the clients he trains is 60.
"It's worth it to invest in your body," he says. "We take time to detail our cars and change oil. We'll have multiple cars throughout our lifetime, but we only have one body."
David underwent his own transformation at an early age. As a high school sophomore in North Carolina, he was an easy target for bullies. He stood 5 feet 8 inches tall, weighed 86 pounds and was an avid fan of comic books.
"I grew up in a poor neighborhood filled with tougher boys," he says. "I was always getting picked on."
Wanting to hold his own, David took up karate. Then he joined his high school wrestling team.
Before long, bullies thought twice about messing with him.
"During my last two years of high school, I could get back at the guys who picked on me during my first two years of high school," he says.
One thing is certain: They sure wouldn't mess with him now.
Akers Media Group's James Combs has been a staff writer for several local publications since August 2000. He has had the privilege of interviewing some of Lake County's many fascinating residents—from innovative business owners to heroic war veterans—and bringing their stories to life. A resident of Lake County since 1986, James recently embarked on a journey to lead a healthier lifestyle. He has lost 60 pounds and walks nearly five miles a day. In his spare time, he enjoys target shooting, skeet shooting and watching his beloved Kentucky Wildcats!
Share This Story!