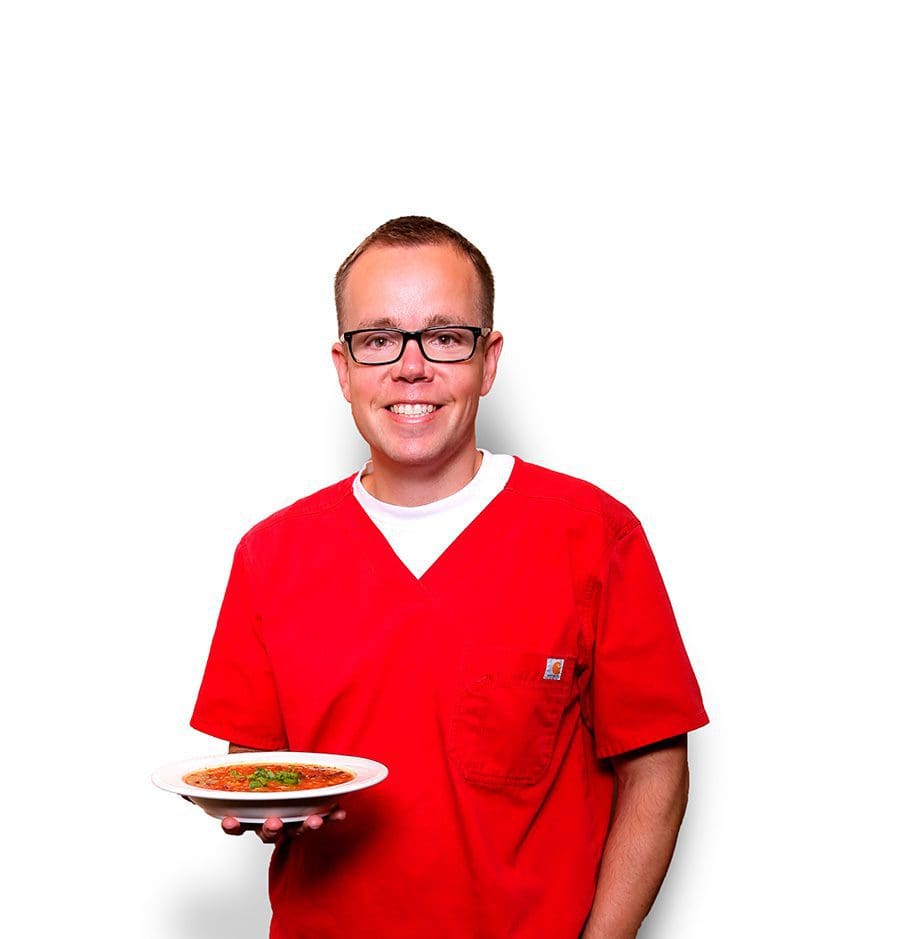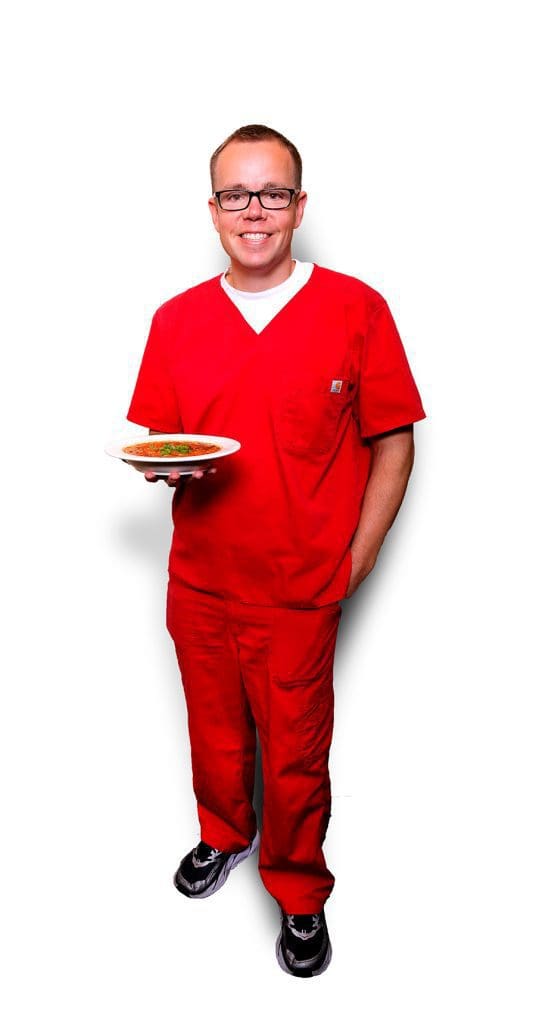 Hospital dietitian advocates the DASH diet to improve cholesterol and blood sugar.

Peter Weiss, chief clinical dietitian at AdventHealth Waterman, is leery of diet fads and commercial products billed as healthy eating. 
"For someone wanting to eat a heart-healthy diet, I recommend the DASH (dietary approaches to stop hypertension) diet," Peter says, adding it supports improved cholesterol and blood-sugar readings, provides fiber and nutrients for good health, and, by using less salt, aids in keeping blood pressure down.
"The fundamentals of the DASH diet involve increasing fruit and vegetable intake, decreasing saturated fat, cholesterol, and sodium consumption," he says. "The information is based on sound principles that have been tested and proven through research. Additionally, it is supported by the National Heart Lung and Blood Institute, and that is significantly better than any fad diet."
The dietitian says myplate.gov is a great resource to find a healthy meal, which should include a fruit, vegetable, lean protein, grain, and low-fat/fat-free dairy product.
"Meals based on a meat and a starch are not balanced," Peter says. "If you find that your meal is a burger and fries, then consider eating only half of the burger and fries while adding a vegetable and a fruit to the meal."
In his own diet, Peter aims for variety.
"I love to try new things and make my meal colorful. Our minds are drawn to colorful foods," he says. "This helps us consume a variety of nutrients and phytochemicals that provide benefits to our bodies. Fruits and vegetables provide nutrients relative to their color. Anthocyanins give foods beautiful blues and purples. Beta-carotene provides the vivid orange color of carrots. Green vegetables contain saponins, insoles, and carotenoids. Lycopene is found in red vegetables and fruit. Each of these phytochemicals provides unique benefits, including cancer prevention, heart health, and improved vision."
The hospital conducts a cooking class called Yum Yum Cooking Club, which provides a great opportunity for anyone looking to follow a healthier diet through increased vegetable and fruit consumption. The next series of classes is scheduled for 6-8pm Feb. 13 and 27, and March 13 and 27 in the Conry Creation Health Kitchen at AdventHealth Waterman, 1000 Waterman Way, Tavares. The classes cost $30 each or $90 for all four. Register by calling 352.253.3685.
Heart-healthy recipes from the Conry Creation Health Kitchen:
---
Baked oatmeal
2 medium bananas (sliced into ½-inch slices)
1½ cups blueberries
1 ⁄4 cup honey
1 cup uncooked quick oats
1 ⁄4 cup chopped walnuts or pecans
1 ⁄2 teaspoon baking powder
3 ⁄4 teaspoon cinnamon
Pinch of salt
1 cup fat-free milk or soy milk
1 egg (can use egg white/substitute)
1 tsp vanilla extract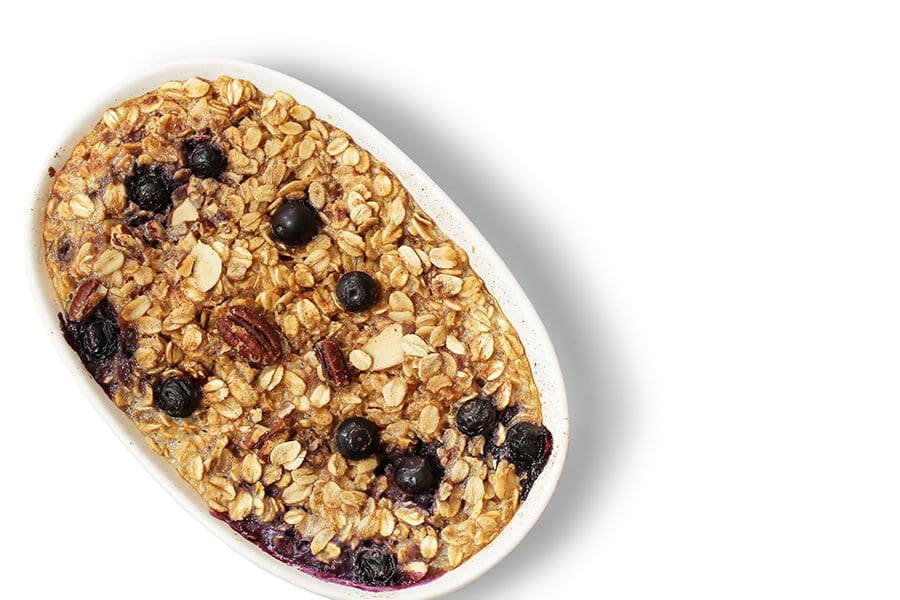 Directions:
Preheat oven to 375 degrees. Lightly spray an 8-by-8-inch or 9-by-9-inch ceramic baking dish with cooking spray. Arrange the banana slices in a single layer on the bottom of the baking dish. Sprinkle half the blueberries over the bananas, 1⁄4 teaspoon cinnamon, 1 tablespoon honey, and cover with foil. Bake for 15 minutes, until bananas get soft.
In a medium bowl, combine the oats, half the nuts, baking powder, remaining cinnamon, and salt. Stir together.
In a separate bowl, whisk together the remaining honey, milk, egg, and vanilla extract.
Remove the bananas from the oven, then pour the oat mixture over the bananas and blueberries. Pour the milk mixture over the oats, distributed as evenly as possible. Sprinkle remaining blueberries and nuts over the top.
Bake the oatmeal for 30 minutes, or until golden brown. Makes 6 servings. Nutritional info: 212 calories, 6 grams of protein, 5 grams fat.
---
Butternut squash soup

1/8 teaspoon extra-virgin olive oil
3½ cups butternut squash (freshly diced)
2/3 cup yellow onions (freshly diced)
2/3 cup celery (freshly diced)
1/3 each bay leaf
1 teaspoon oregano (fresh, chopped)
1/8 teaspoon ground nutmeg
2 cups low-sodium vegetable broth
1/8 teaspoon kosher salt
1/8 teaspoon black pepper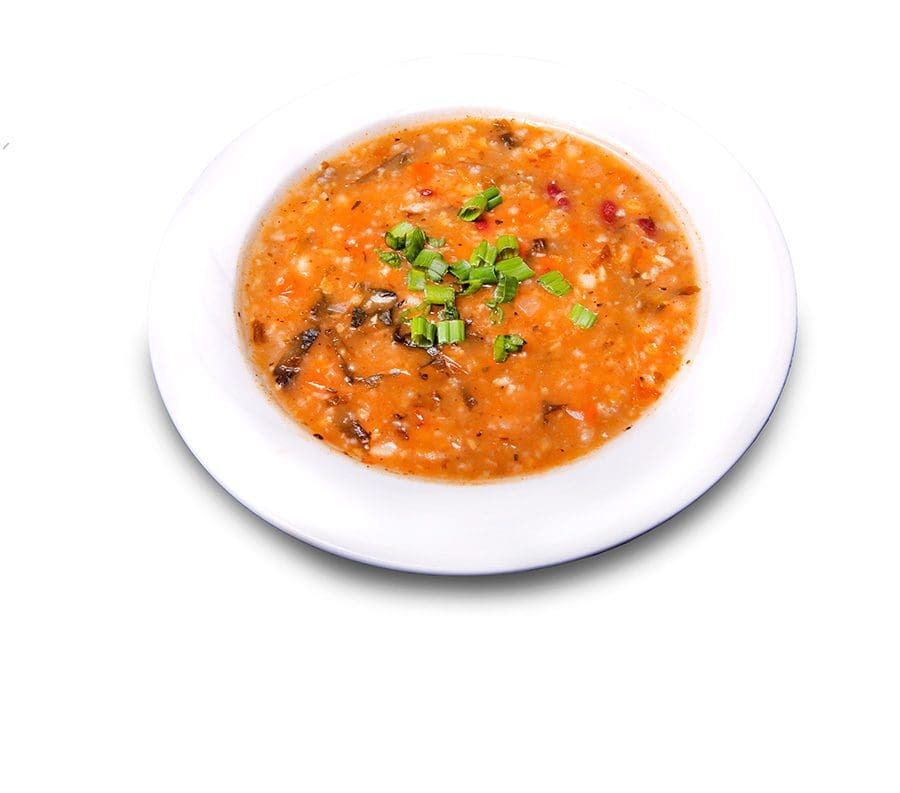 Directions:
Heat extra-virgin olive oil in a medium stockpot over medium heat. Add butternut squash, celery, and onion, and cook about 3 minutes. Add bay leaf, oregano, nutmeg, salt, and pepper, cook an additional 2 minutes. Cook vegetable stock, add vegetable stock to just cover the vegetables. Bring the contents to a boil, reduce heat, and simmer for 20-25 minutes or until squash is very soft. Carefully ladle soup into a blender, puree until smooth. If necessary, strain through a fine mesh strainer to remove squash pulp. Return strained soup to pan and heat to serve.
Makes 6 servings. Nutritional info: 51 calories, 1.3 grams protein, 2.2 grams fiber.

Originally from Anderson, Ind., Theresa worked for The Herald-Bulletin for many years. After experiencing a winter with 53 inches of snow, her late husband asked her to get a job in Florida, and they headed south. Well known in the area, Theresa worked with The Daily Sun and The Daily Commercial prior to joining Akers.
Share This Story!