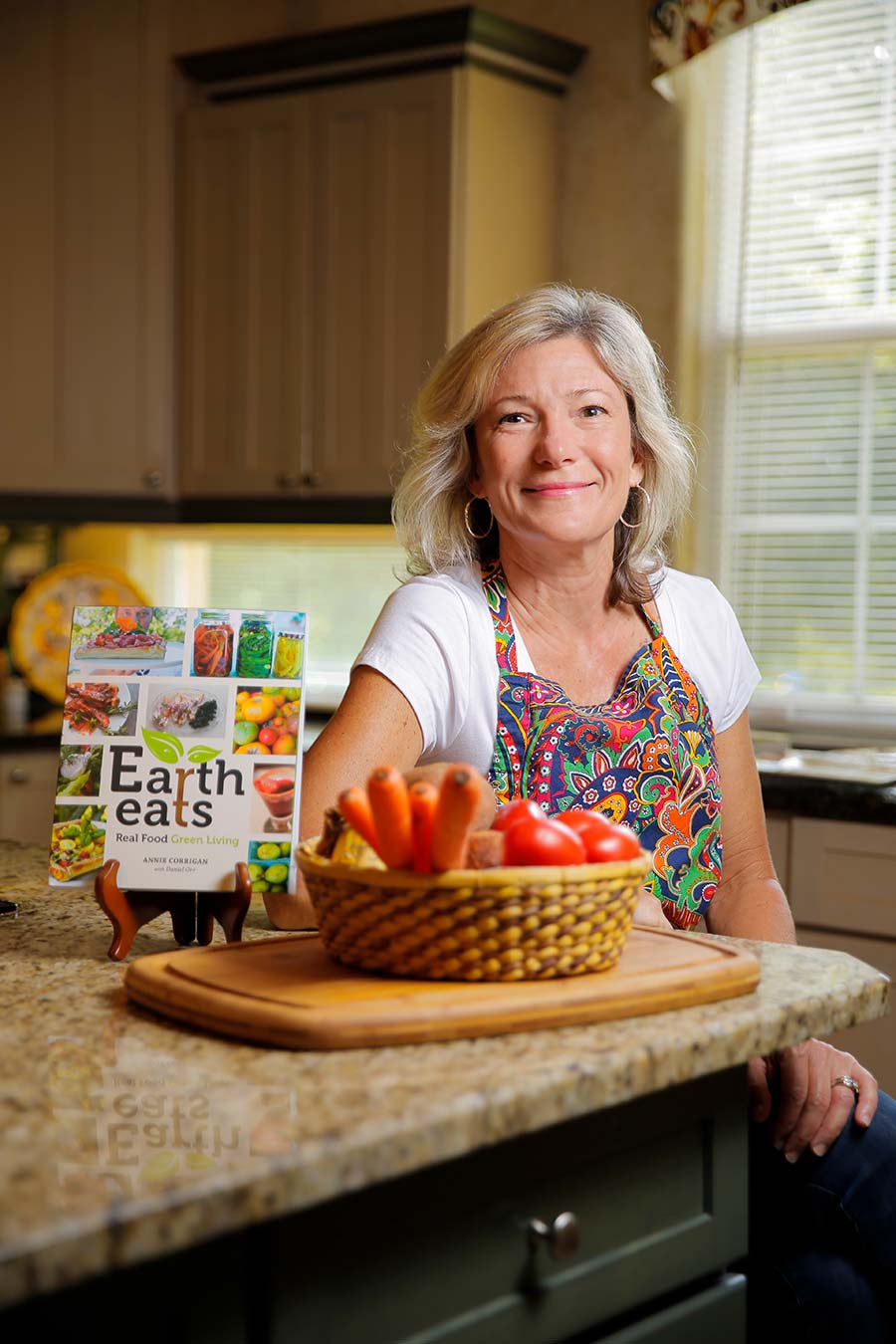 A stay-at-home mom finds success as an organic gardener and writer of entertaining children's books about garden adventures. 
Dianne Venetta relishes serene early mornings in the 1,000-square-foot garden behind her Leesburg home where she grows Hungarian wax peppers, sweet onions, tomatoes, potatoes, okra, corn, carrots, cabbage, and many other vegetables for her family of four to enjoy.
"The sweet onions are delicious, and the potatoes from the garden taste like butter. They are so delicious, and of course, the tomatoes. I am bound and determined to conquer every problem that tomatoes bring, which are numerous," she says with a grin. "And my family loves Hungarian wax peppers, which are a spicy pepper. I actually can them because we can only eat so many Hungarian wax peppers at one time!"
Dianne uses an old Italian canning method (boiling in water for 15 minutes), and she cans the peppers with a little canola oil, oregano, and garlic powder. Her family enjoys canned peppers all year long with crusty Italian bread or as a pizza topping. She shares her canning process on her garden blog, BloominThyme.com.
"I have a lot of garden snacks that never make it out of the garden," Dianne says. "My favorite is the okra, and it's the best when it is picked small and raw. It's crispy and not a slime to be found."
She also admits blueberries rarely make it from the garden to the house.
Along with her passion for gardening, Dianne savors her time as an author, when she writes adventurous chapter books for children that delve into the principles of organic gardening. In her Wild Tales & Garden Thrills series, "Show Me the Green!" was her first book, followed by "Beans, Greens and Grades." "The Muddy Fingers Garden Crew to the Rescue!" is the third and latest book to be released this summer.
"It's with a purpose and with a passion," she says of writing for children. "People look at these and say, 'Oh, my gosh! Where have these been? We need these!'"
The books are popular at schools with school or community gardens, and Whole Foods in the regional Orlando area has taken an active role with the author and her books. The grocer and Dianne will soon be involved in fundraising for school garden grants, and in hosting "farm-to-table" events.
The idea for farm-to-table is for area schools to come together with kids sharing their produce with one another.
They also will be learning how to cook the vegetables and fruits from local chefs volunteering their time to teach the kids.
"There are a lot of school gardens sprouting up around the country," says Dianne, who has traveled to several schools to talk to children about their gardens and showcase her books.
"I had a Skype visit with a school in Wisconsin, and they loved the book. One of the favorite parts was the lizard," she says with a laugh, adding her books feature some drama with the young main characters, siblings Lexi and Jason. The two are based on her children when they were younger.
"There's bickering going on, so it's real life. I write from a kid's perspective so they don't get bored," she says. "And I feel good about it because I am teaching [readers] about healthy eating."
Dianne is also featured as a contributor to the book, "Earth Eats: Real Food, Green Living," by Annie Corrigan, which is a cookbook integrated with gardening. Dianne offers sound advice for beginning gardeners in the book.
"You learn by doing, and that is what I try to tell people," she says. Her own garden came about in 2011, when patriotic Victory Gardens were the rage. Her former neighbors were expert gardeners offering advice.
"It is so much fun to garden with kids," Dianne says, recalling her children, now 17 and 14, were involved in the family garden in their earlier years.
"I thought if more kids knew how much fun it was to garden, I bet there would be more young gardeners," she says, adding children are more inclined to eat what they grow.
"And they might not share with you," she says.
In her garden blog, Dianne focuses on organic gardening tips and ways to fix problems with bad bugs. She encourages crop rotation.
"If you do the crop rotation, you can avoid a lot of the pests sitting in the soil waiting for your plants to be planted again," Dianne says. "If you alternate with a plant they don't care for, then you don't have much of a problem."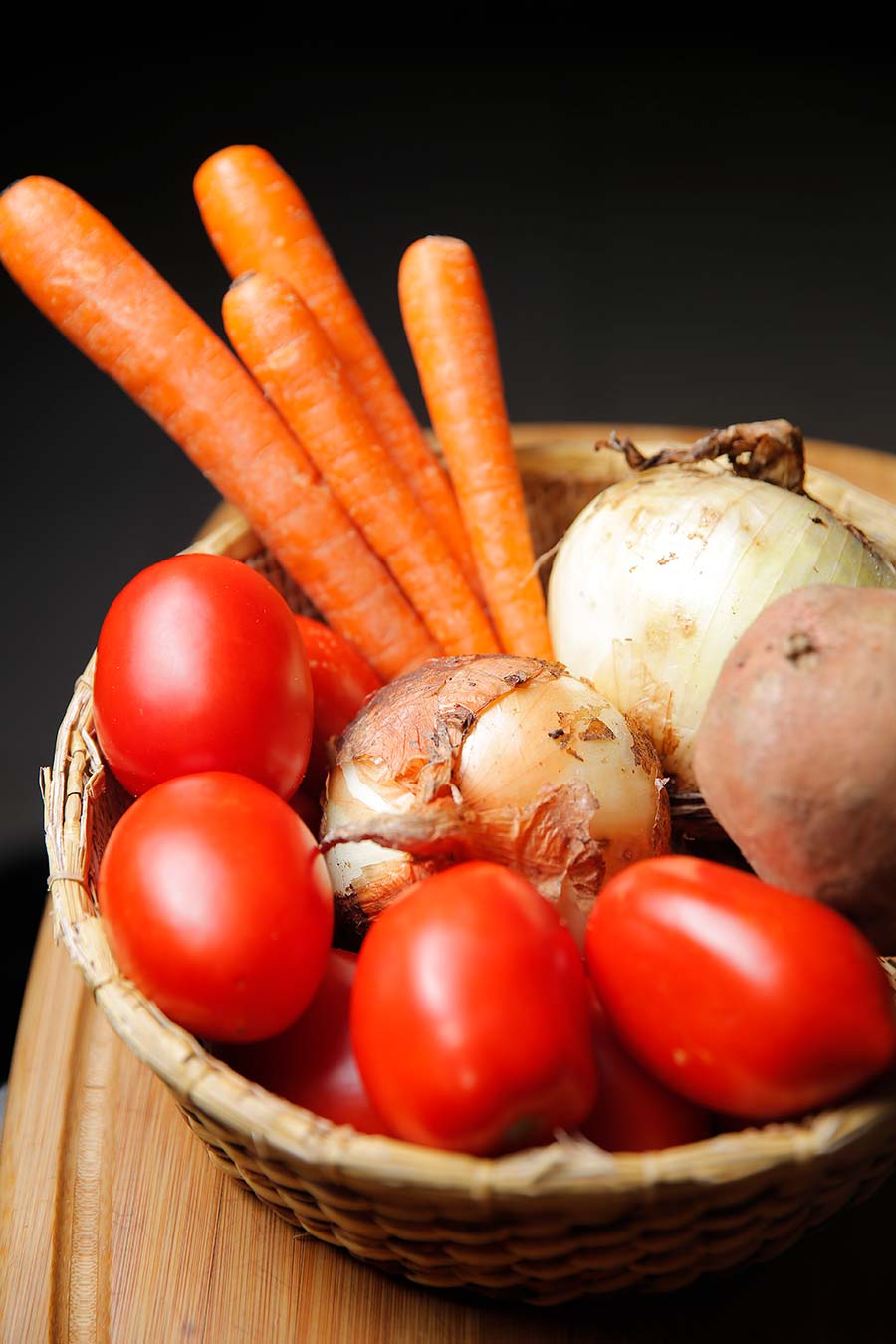 She also practices pest control and composting.
"You have to amend the soil, and sweet potatoes like sandy soil," she says. Dianne has a large compost pile outside her home and she amends the soil each time she does a replanting.
"If you use organic gardening principles by rotating your crops, you are actually conditioning the soil by changing the plant family that goes into it," she says.
She also teaches the benefits of creating edible landscapes.
"You can grow a rosemary hedge, and you can make lettuce beds," she says. "You can plant marigold flowers around your beans or other plants and they will repel a lot of your bugs because the scent is an organic pest control. Mint repels ants, garlic repels most bugs, and you can spray your plants with a garlic spray."
She appreciates the tips and feedback fellow gardeners share on her blog.
"I am sharing and people are sharing back with me, and it's very helpful," she says. "My whole goal with the garden blog is that gardening is not that hard. These plants grow all by themselves without you; you are just the gardener there to enjoy them. And from November to April, I don't have to go to the store to buy one leaf of lettuce. All of my salads come from the garden, and it is so nice."
Everyone in her family has one specific vegetable that he or she likes the best.
"We don't like everything," Dianne says, grinning. "So, in the garden, mom has one eggplant planted and only she will eat that," she says of herself, "and only two Brussels sprout plants because only she and the daughter will eat that, so there is fussy eating going on. We all like broccoli, except my son."
Dianne stops for a moment when she realizes there is one food item that she, her husband, and kids all love.
"We all agree on mushrooms, and I can't grow mushrooms," she says with a laugh. "Mushrooms are the one thing we buy at Publix."
Recipes from Dianne's kitchen:

Sun-dried Tomatoes 
Preheat oven to 150-200 degrees. Cut a variety of tomatoes into quarters. Remove the seeds or keep them in. Spread the tomatoes across a baking sheet. Dianne suggests using a vented sheet for more drying. Bake tomatoes for about 4-5 hours, depending on the size of your tomatoes and the heat strength of your oven.
Monitor them throughout the process, turning when necessary. A small batch can often be dried in about 4 hours.

Healthy French Fries
Ingredients
Several potatoes (sweet potatoes or white), sliced lengthwise and to the thickness of your liking
Olive oil
Spices of rosemary and garlic are a great combo choice for both sweet potatoes and regular fries
Directions
Preheat oven to 375 degrees. Slice potatoes and lightly coat in olive oil.  An easy way to do this is by placing your oil and seasoned potatoes in a large plastic bag, sealing it closed and then pressing the fries around inside to thoroughly coat them.
Arrange on a cooking sheet in a single layer and bake for about 45 minutes.  If you like your fries crispy, bake longer. For softer fries, bake for less time.

​Oatmeal Carrot Cookies
Ingredients
1 cup all-purpose flour
½ teaspoon salt
½ teaspoon baking soda
1 ¼ cup rolled oats, not instant
½ cup raisins
1 cup finely shredded/grated carrots
1 tablespoon orange zest
6 tablespoons butter, softened
½ cup sugar
½ cup dark brown sugar
1 teaspoon vanilla
1 egg
Directions
Preheat oven to 350 degrees. In small bowl, combine oats, raisins, carrots, and orange zest. Set aside. In small bowl, combine flour, salt and baking soda. Set aside. In a medium-size bowl (or standing mixer bowl) combine sugar and butter and beat until creamy smooth. Add extract and egg and beat until well-blended. Add in flour mixture and stir until well-combined. Add oat mixture and stir until all ingredients are thoroughly combined.
Using teaspoon or a small ice cream scoop, drop balls of dough onto ungreased cookie sheet. Bake 10-12 minutes or until cookies turn golden brown. For more even baking, rotate trays in oven halfway through cooking process. Cool. Makes 2 dozen.
Originally from Anderson, Ind., Theresa worked for The Herald-Bulletin for many years. After experiencing a winter with 53 inches of snow, her late husband asked her to get a job in Florida, and they headed south. Well known in the area, Theresa worked with The Daily Sun and The Daily Commercial prior to joining Akers.
Share This Story!