Local Talent: Her reality is abstract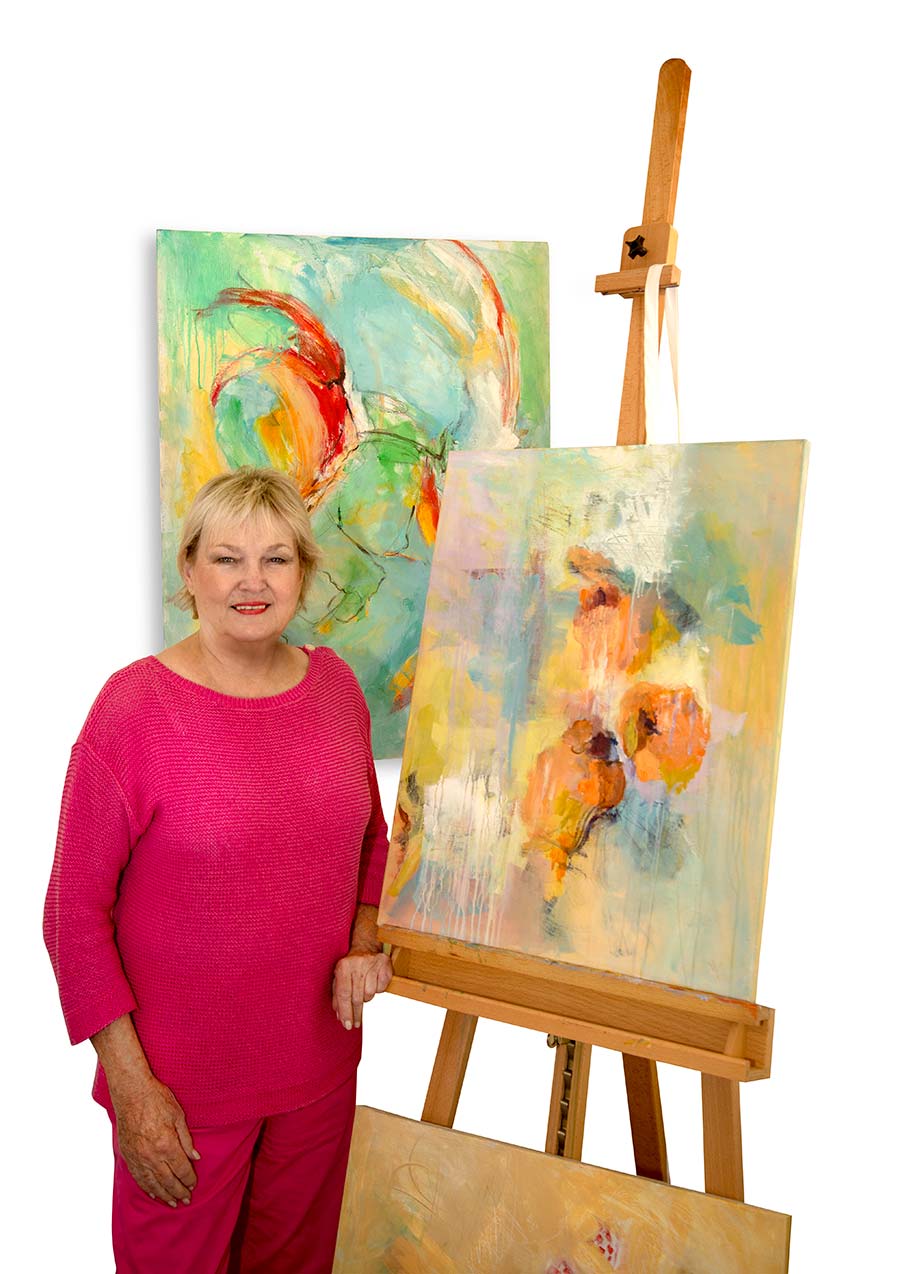 Artist Liz Wincup continually broadens her landscapes.
The bohemian adventure of Europe-by-hostel opens the eyes of travelers to a whole new world. Liz Wincup's journey was no exception.
She was a history major at Louisiana State University when a Fulbright Scholarship took her to Yugoslavia to study. After finishing her coursework, Liz and several other students traveled to see the classical culture of Italy and France.
"I saw all this art and I just fell in love with it," Liz says. "I had no interest in art at all until that event. I look back and that was really life-changing for me."
She decided to minor in art history at LSU, and took painting classes as a postgraduate. After retiring as a fundraiser for the LSU Foundation, she devoted more time to painting professionally. Liz and her husband, Pete, moved nine years ago to Mount Dora, where she teaches artists and chairs the city's Public Arts Commission.
"One thing I really love about this area is there are all kinds of artists—the hobbyist, the professional, the avocational," Liz says. "It's so fun to be with like-minded people."
She was a member of the Baker Street Artists' Studios for eight years, but when the lease ended this year, Liz transformed the front room of her house into a studio. She describes herself as an abstract colorist, transitioning over the years from realistic landscapes in oils to abstract landscapes in acrylics. 
Contrary to some askew viewpoints, abstract painting does have rules: balancing lightness and darkness, and the use of shape, grayed colors, and negative space, which is the space around the subject. In preparing to paint, Liz also methodically focuses on her three C's: concept, colors, and composition.
"Then I just turn up the music and paint. I'm not thinking about all those rules. I just want to have fun," she says.
She has evolved her style further by creating nonobjective paintings with color as the subject. 
"I think it's a natural progression," Liz says. "If you're still painting the same thing you painted 40 years ago, you're not really growing."
This month, she's participating in Art in the Alley, the rebranded Art Stroll that is staged the second Friday of each month. These days, however, Liz enjoys experimenting with art more than selling it.
"It is a business, but it's more of a pleasure to me now," she says. "It's more about the journey than it is about anything else."