Fork on the Road: Hola, Leesburg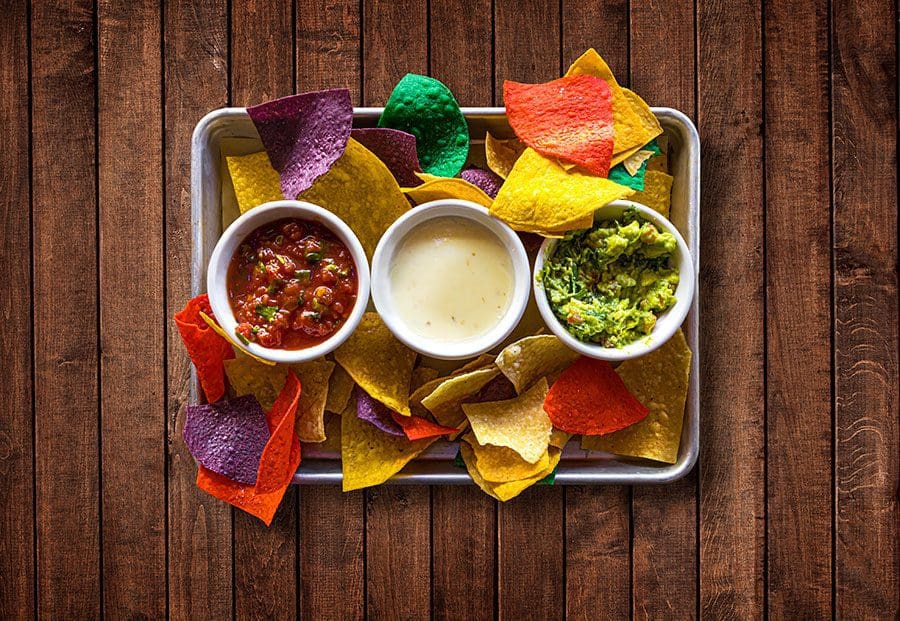 Main Street Cantina serves up tacos, margaritas and an authentic Mexican vibe.
Main Street Cantina brings a fun, late-night party atmosphere to downtown Leesburg as well as a cool lunch hangout for fresh nachos and tacos, house-made guacamole, salsa and queso with tri-color chips and, of course, margaritas, tequilas and Mexican beers. 
You also can play a little pool, darts or shuffleboard or watch TV at the cantina. A live DJ is featured on weekends. 
Since opening in November, the restaurant at 205 W. Main St. has generated crowds of night owls, Beacon College students and downtown employees. Customers have raved on social media that it's the place to be in Leesburg. Main Street Cantina is one of four business ventures in the city for co-owners Kenny Romero and Alberto "AC" Cisneros.
"It seems like everybody is pretty happy to have us here," Kenny says on a recent Taco Tuesday, featuring $2 ground beef or chicken tacos for the dine-in crowd. "People like that there's a place downtown where they can get tacos, quesadillas and Mexican-style foods." 
Kenny's favorite menu item: barbacoa tacos featuring marinated shredded beef, cabbage, red onion and fresh cilantro. 
"For the most part, our most popular is the carnitas tacos (shredded pork, queso, pico de gallo and fresh cilantro) followed by chicken quesadillas and the burrito bowls," Kenny says. The bowls are made with the diner's choice of protein, seasoned rice, black beans, queso, pico de gallo, salsa and sour cream.
Alberto is credited with making the restaurant's fresh and flavorful guacamole. Order the Cantina Stoplight appetizer and it does resemble the colors of a stoplight with three separate bowls for guacamole, some warm queso and house-made salsa, all placed on a platter surrounded by a heaping helping of tortilla chips.
Shrimp tacos also are a nice taste sensation featuring grilled shrimp, cabbage, sweet chili aioli, cilantro lime crema and fresh cilantro in either a soft flour or corn tortilla. They're served with chips and salsa, or one can have rice and refried or black beans for an additional charge. 
Main Street Cantina's succulent shredded pork makes for delicious carnitas tacos and tostadas, and it's nice that the restaurant doesn't overpower its Mexican dishes with too much cilantro, making it more tolerable for diners who dislike the herb. 
With vegetarians in mind, tacos can be ordered with grilled portabella mushrooms, caramelized onions, pico de gallo, cabbage, cilantro and avocado ranch. And veggie quesadillas of grilled flour tortillas are stuffed with cheese, portabella mushrooms, black beans, and sour cream and salsa on the side. 
All meals are prepared fresh in the cantina's open-concept kitchen, which makes it enjoyable to watch the cooks in action. 
The bar offers a wide assortment of unique margaritas, including the Cadillac Margarita featuring Casadores Reosado, Cointreau, house-made sour and Grand Marnier float, served on the rocks. There's also the Jalapeño Mango Margarita with Jose Cuervo Silver and mango puree with fresh muddled jalapeños, also served on the rocks. 
Margarita Monday is offered for $3, and lovers of Mexican beer will find the cantina offers 13 varieties of beer and 16 tequilas. 
In addition to tasty food and drinks, the cantina takes pride in its Día de los Muertos (Day of the Dead) theme with traditional Mexican sugar skulls, its inviting, colorful décor and authentic Latin music for guests to enjoy their dining experience to the max. 
Kenny, a Leesburg native, and Alberto, from San Diego, also operate the Pint Sized Pub, the Brick & Barrel Public House and Mammoth Brewery, set to open early this year at 1107 W. North Blvd., Suite 26, site of the former 24 Tap Room.
"We opened 24 Tap Room originally back in 2016 with local craft beers and a place to hang out in Leesburg, and there was nothing like that here," Alberto says. "People were so happy we opened a craft beer bar, and we were super-busy. We knew we wanted to expand and go the next step, which would be a brewery to where we could start making our own beer." 
While looking for a brewery location, other opportunities became available. The pair came to downtown Leesburg and opened the Pint Sized Pub at 110 S. 5th St., in a building owned by businessman Tom Frost.
"Right off the bat, we were doing great," Alberto says, adding that Tom next presented opportunities to open Brick & Barrel at 209 W. Main St. and the cantina next door.
"Within a year, we opened three different (business) concepts," Alberto says. "We have great people who work for us and we're happy." 
Main Street Cantina   205 W. Main St., Leesburg. 352.435.7279. Hours: 11am-11pm Sunday-Thursday; 11am-1am Friday-Saturday. 
Originally from Anderson, Ind., Theresa worked for The Herald-Bulletin for many years. After experiencing a winter with 53 inches of snow, her late husband asked her to get a job in Florida, and they headed south. Well known in the area, Theresa worked with The Daily Sun and The Daily Commercial prior to joining Akers.
Share This Story!