In the Kitchen: Homeschooled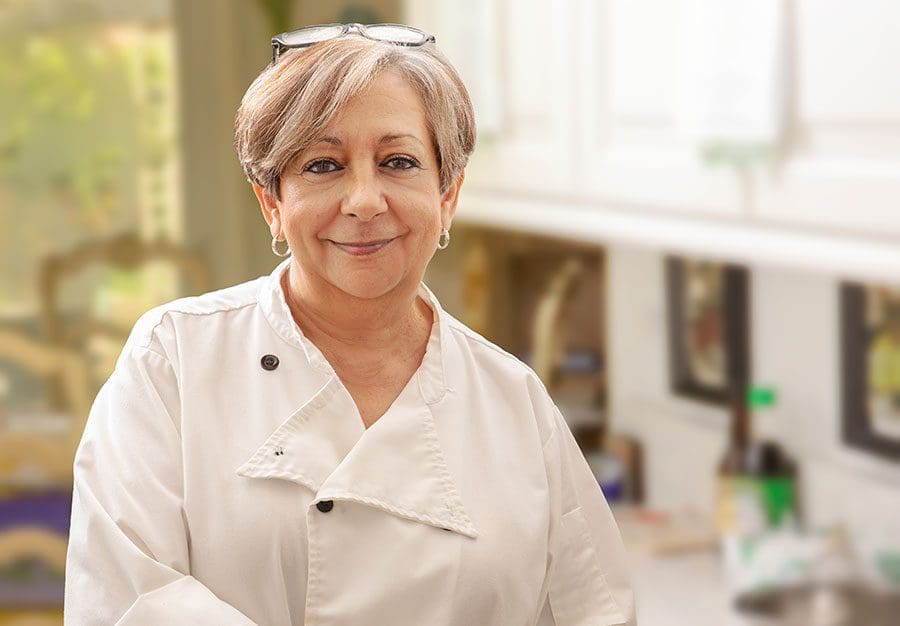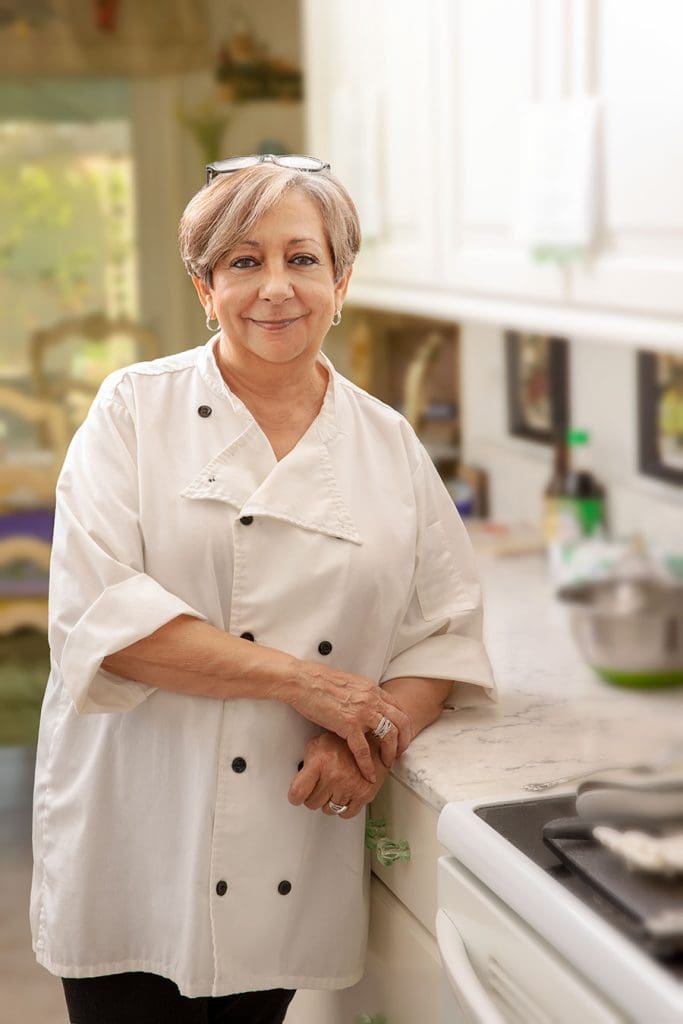 Culinary instructor Lynn Beacher leads cooking classes in her Mount Dora kitchen.

Lynn Beacher had an aha moment when she watched her then-teenage daughter Alex become frustrated trying to get an entrée and side dishes done—all at the same time—for a family meal.
Her daughter's struggle was a catalyst for Lynn to start Orlando Cooking Classes in 2010 and help cooks throughout the metro area feel more at ease in the kitchen. She offers personalized, hands-on classes for individuals, couples, or small groups in her galley kitchen at her Mount Dora home.
Clients learn cooking and kitchen tips as they follow recipes to prepare a complete meal of an appetizer, main course, side dish, and dessert. Lynn's dishes feature fresh ingredients based on clients' taste and dietary needs.
"The best compliment is people say I make it look easy," she says. "I love cooking, so this is not a burden for me. I love meeting people, and I just love what I do."
Some of her clients take her class to celebrate an anniversary, a date night, or a girls' day out. (Two Style staffers found it's a fun way to enjoy a delicious meal).
Lynn's No. 1 tip: Read a recipe first before you do anything. Get your ingredients out. "If you are searching for ingredients while you are making it, you're making it harder on yourself," she says.
The self-taught cook has taken numerous cooking courses and online classes from top chefs over the years, and she continues to do so. "You want to stay on top of your game, and there is so much knowledge out there," she says.
Some of Lynn's favorite childhood memories are the times at her Italian grandparents' home for big family meals. "Everybody was always cooking, and that is where memories are created," she says.
Each cooking class ends with clients and chef Lynn dining together over the meal they made. To learn more, visit orlandocookingclasses.com.
---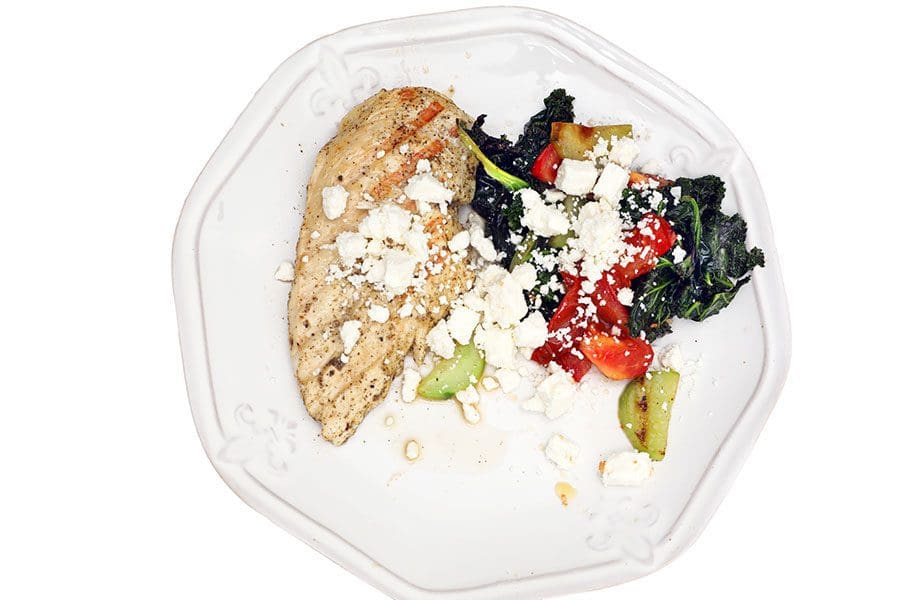 LYNN'S FAST AND JUICY HERB CHICKEN WITH KALE, TOMATO, AND FETA SALAD
Herb Chicken Ingredients
4 6-ounce boneless, skinless chicken breasts
1 teaspoon chopped fresh flat leaf parsley
1 teaspoon chopped fresh rosemary (or you can use dried herbs, such as oregano, basil, thyme)
4 tablespoons olive oil
1 teaspoon sea salt
1/2 teaspoon freshly ground black pepper
1 lemon, juiced
Directions
Heat panini press or grill pan over medium-high heat. Wash and pat dry chicken. One at a time place the chicken on the cutting board and tenderize/pound to an even 1/4-inch thickness. It's not necessary to tenderize if the chicken breast is already 1/4-inch in thickness. In a nonreactive bowl, add all seasonings, olive oil, juiced lemon. Place chicken in mixture to coat. Place the chicken in the press. (You may be able to cook several at once, depending on your press or pan). Cook until cooked through about 4 minutes. If you use a grill pan, the cooking time will be longer and chicken will need to be turned over after 3 minutes and cook 3 minutes longer.

---
Salad Ingredients
1 bunch dinosaur kale
1 English cucumber, peeled and sliced to chunks
2 tomatoes, chopped
1/2 cup feta cheese, crumbled
1 garlic clove, minced
Dressing ingredients
Extra virgin olive oil
2 tablespoons red wine vinegar
Salt
Pepper
Directions
Remove thick stem and spine from kale. Season kale with salt and drizzle of olive oil. Grill kale until wilted, along with grilling the cucumber and tomatoes, about 2-3 minutes. Remove from grill and chop. Place kale, cucumber, and tomato mixture in large bowl with 1/2 cup feta cheese, and the minced garlic.
Making the dressing: whisk together 4 tablespoons olive oil, red vinegar, pinch of salt and pepper. Toss salad with the dressing. For a pretty plate, Lynn likes to sprinkle some feta cheese on top of the salad and chicken.
---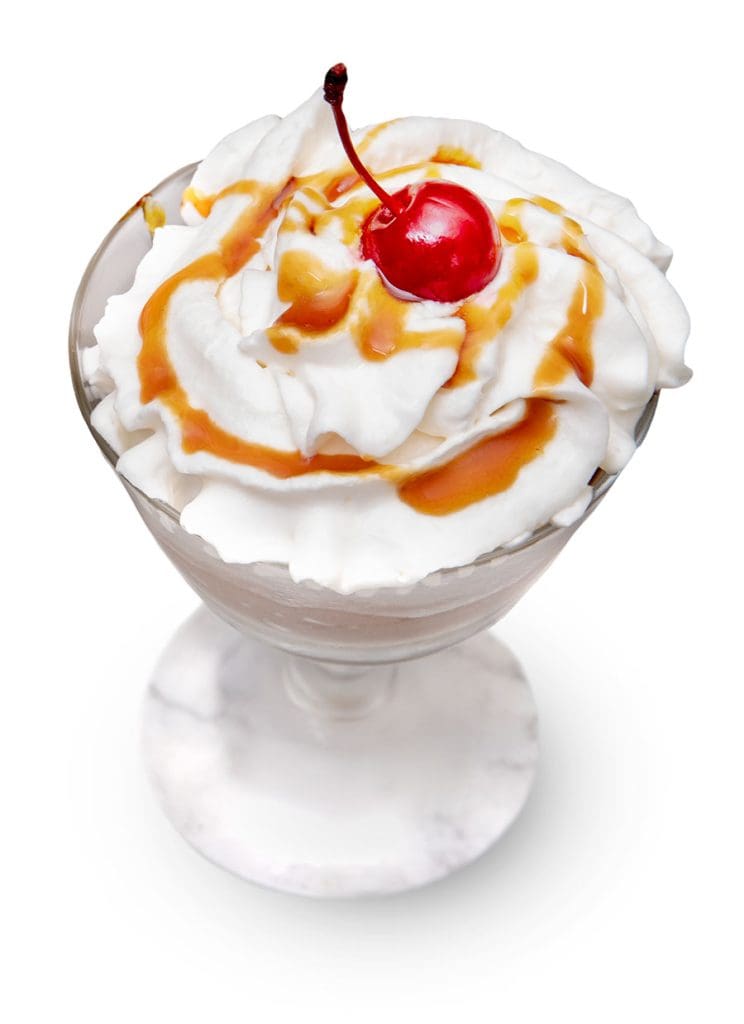 CHOCOLATE AVOCADO PUDDING
Ingredients
3 large avocados, soft and ripe
1/4 cup cacao powder
3 6 tablespoons coconut milk
1 teaspoon vanilla extract
2 teaspoons coconut oil
2 tablespoons raw honey
Whipped cream
Directions
Combine avocado, cacao powder, coconut milk, vanilla, coconut oil, and honey in a blender or food processor. Blend on high for 1 minute or until smooth. Refrigerate for 30 minutes. For a pretty presentation, Lynn tops individual servings with whipped cream, a drizzle of honey, and maraschino cherry on top.

Originally from Anderson, Ind., Theresa worked for The Herald-Bulletin for many years. After experiencing a winter with 53 inches of snow, her late husband asked her to get a job in Florida, and they headed south. Well known in the area, Theresa worked with The Daily Sun and The Daily Commercial prior to joining Akers.
Share This Story!