Hundreds of LSSC students take part in food drive-thru; next one set for August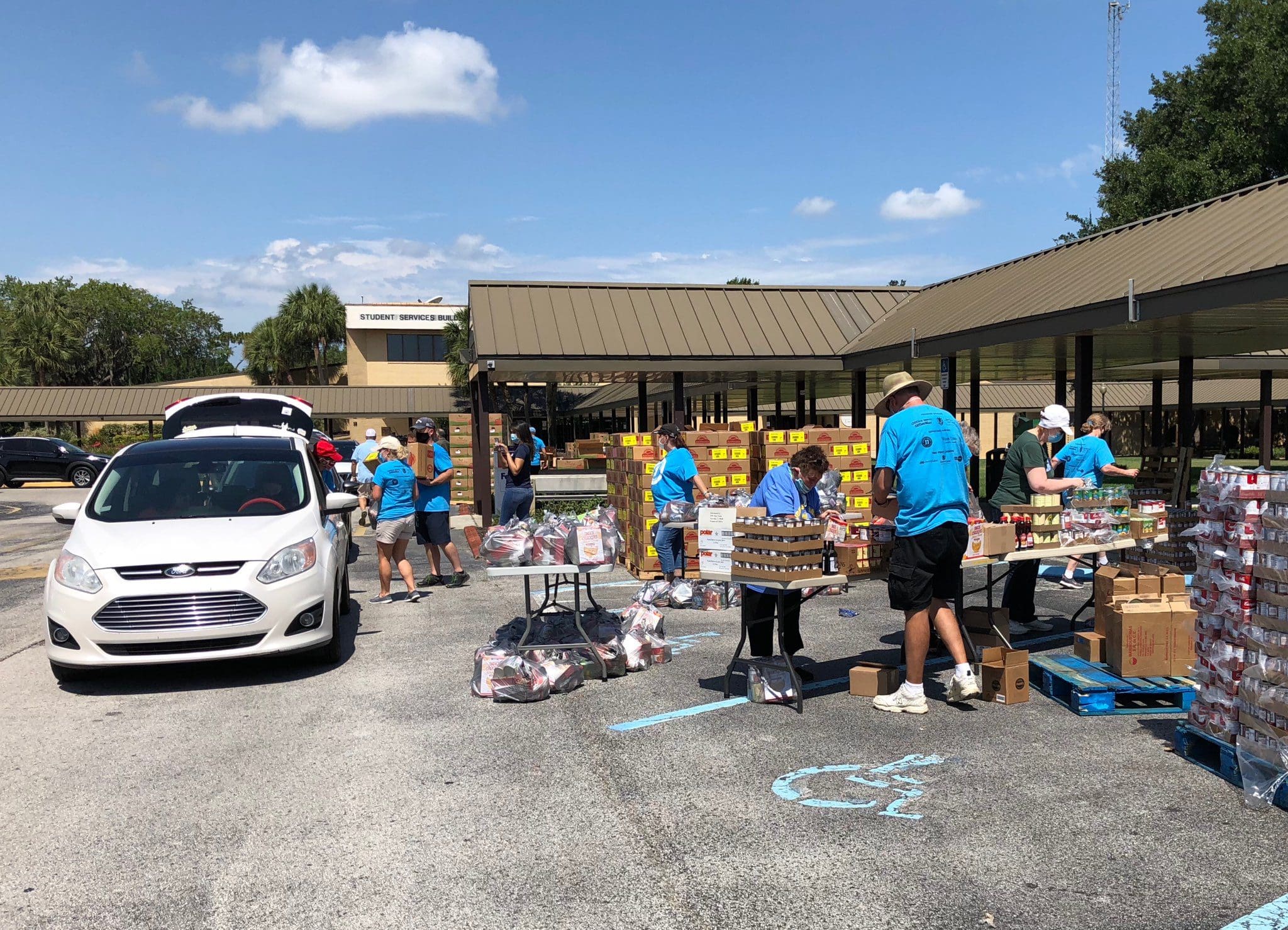 Hundreds of LSSC students take part in food drive-thru; next one set for August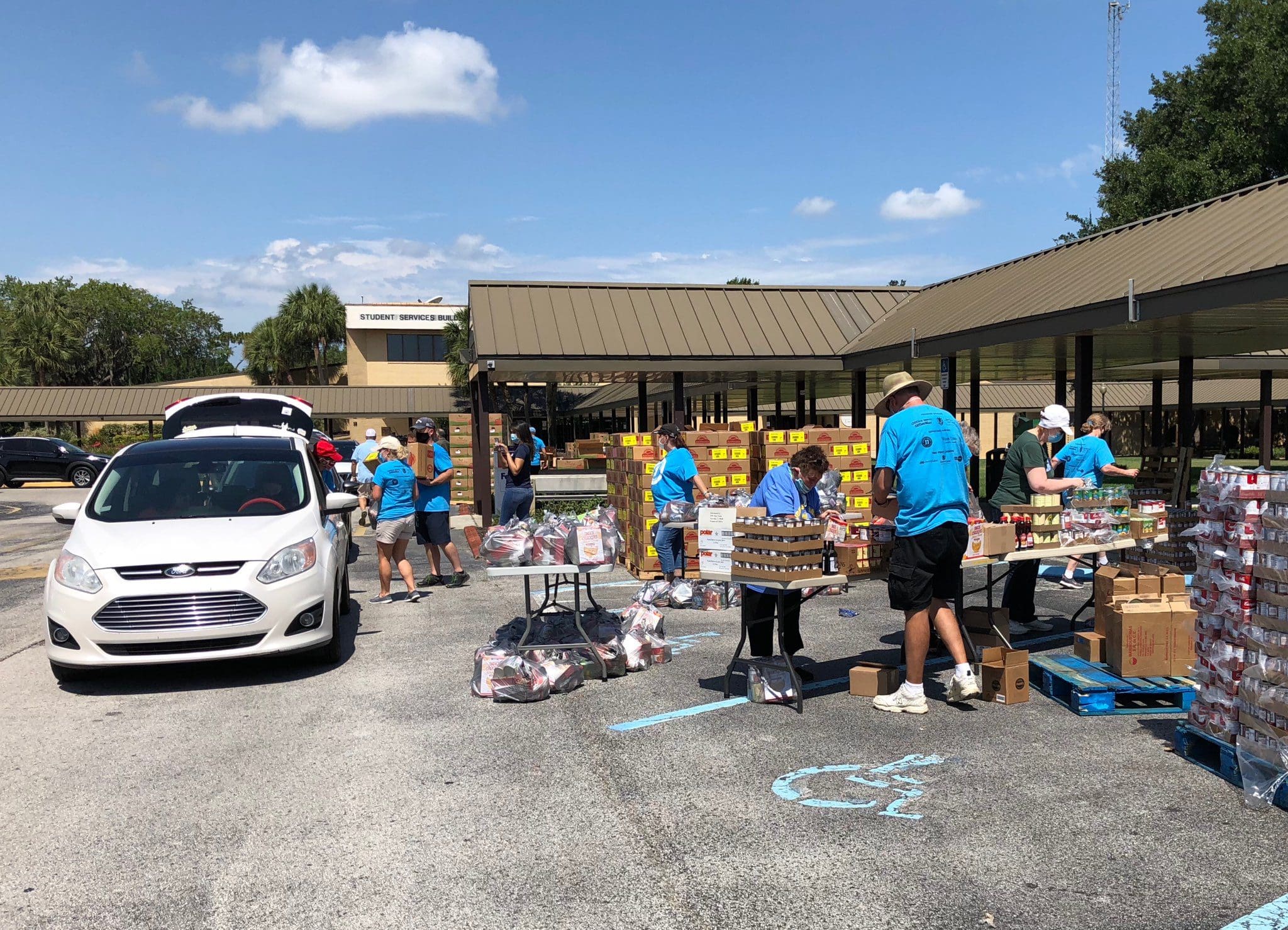 Sierra Henderson was among hundreds of Lake-Sumter State College students in a vehicle drive-thru line Thursday to receive a week's worth of food, thanks to an anonymous donor's $20,000 gift to LSSC Foundation to help students affected by the personal and economic impact of COVID-19.
"This is just a blessing," says Sierra. "It's wonderful."
Over 41,000 pounds of food was stacked on pallets in the parking lot of the Leesburg campus of LSSC as 50 volunteers from the college loaded food into the trunk of students' vehicles or the bed of their trucks.
"This is wonderful, and what's great, too, is all the produce is all Florida-fresh, so we're helping the farmers as well," says Irene O'Malley, executive director of Lake Cares Food Pantry in Mount Dora. Her organization worked in partnership with LSSC Foundation in coordinating and hosting the event.
"We are showing that we care and that is the most important thing," says Irene.
She says half of the $20,000 donation for food was used Thursday and the remainder will provide food for the next LSSC food drive-thru at the end of August. The date for it has not been set.
Originally from Anderson, Ind., Theresa worked for The Herald-Bulletin for many years. After experiencing a winter with 53 inches of snow, her late husband asked her to get a job in Florida, and they headed south. Well known in the area, Theresa worked with The Daily Sun and The Daily Commercial prior to joining Akers.
Share This Story!