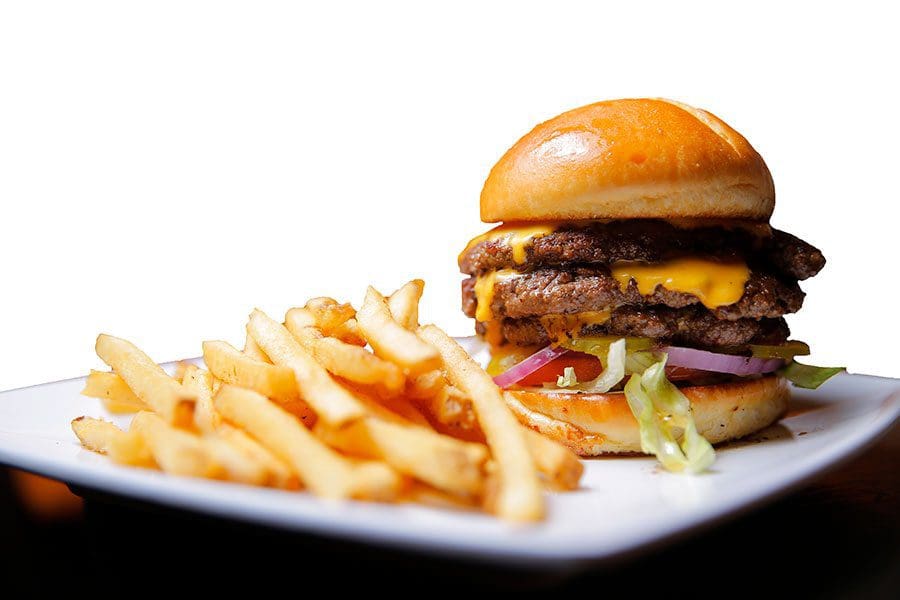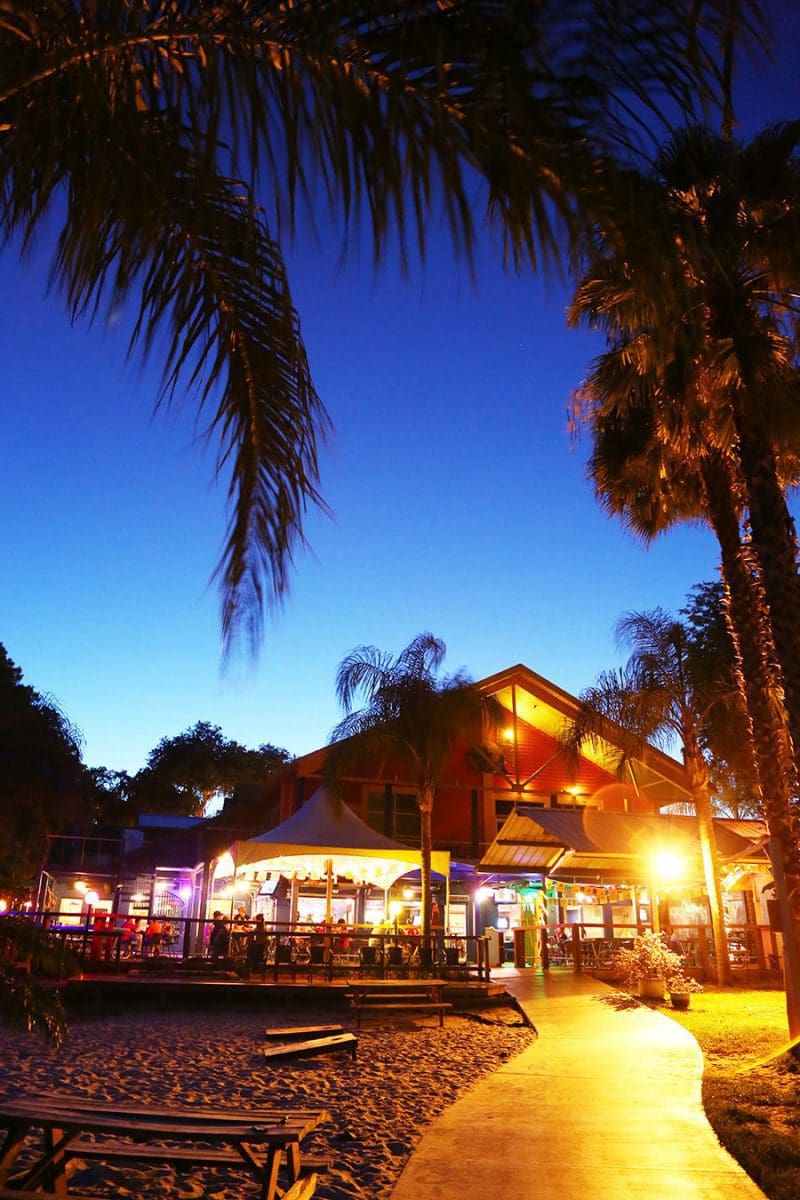 Hurricane Dockside Grill in Tavares provides an inviting, laid-back atmosphere to chill and enjoy tasty fare on a spacious outdoor deck overlooking Dead River, or inside where colorful beachy decor and surfboards decorate the walls and give the allure of dining on the coast.
We found the "vacation" atmosphere to be the perfect setting for a midweek lunch.
I enjoyed the Cajun-seasoned shrimp and mahi rice bowl, featuring yellow rice mixed with a nice serving of seafood and sautéed strips of red onion and green peppers, all topped with a spicy Thai ginger and garlic sauce.
One friend raved over her order of honey pecan grilled chicken salad—mixed greens tossed with chopped chicken breast, crispy pecan pieces, bleu cheese, tomatoes, and dried cranberries with honey lime dressing—and she was right. The sample she shared was delicious.
Another friend dug deep into his Triple Stormburger, loaded with toppings, cheese, and a hearty bun, and he called the triple burger "three times the greatness— a homerun."
Of course, we couldn't leave without enjoying dessert. The three of us split a slice of Hershey's chocolate fudge cake topped with chocolate icing and Hershey's dark fudge—a sweet treat that any chocoholic would love—along with a warm, super-moist rum cake, featuring a round portion of yellow cake topped with rum sauce glaze and tiny bits of nuts. Both desserts were a nice finish to our meal.
We vowed to return to Hurricane Dockside Grill, as there are more tempting menu items we're eager to savor.
Hurricane Dockside Grill // 3351 W. Burleigh Blvd., Tavares // 352.508.5137
Originally from Anderson, Ind., Theresa worked for The Herald-Bulletin for many years. After experiencing a winter with 53 inches of snow, her late husband asked her to get a job in Florida, and they headed south. Well known in the area, Theresa worked with The Daily Sun and The Daily Commercial prior to joining Akers.
Share This Story!