Outstanding Student: Isabella Orlando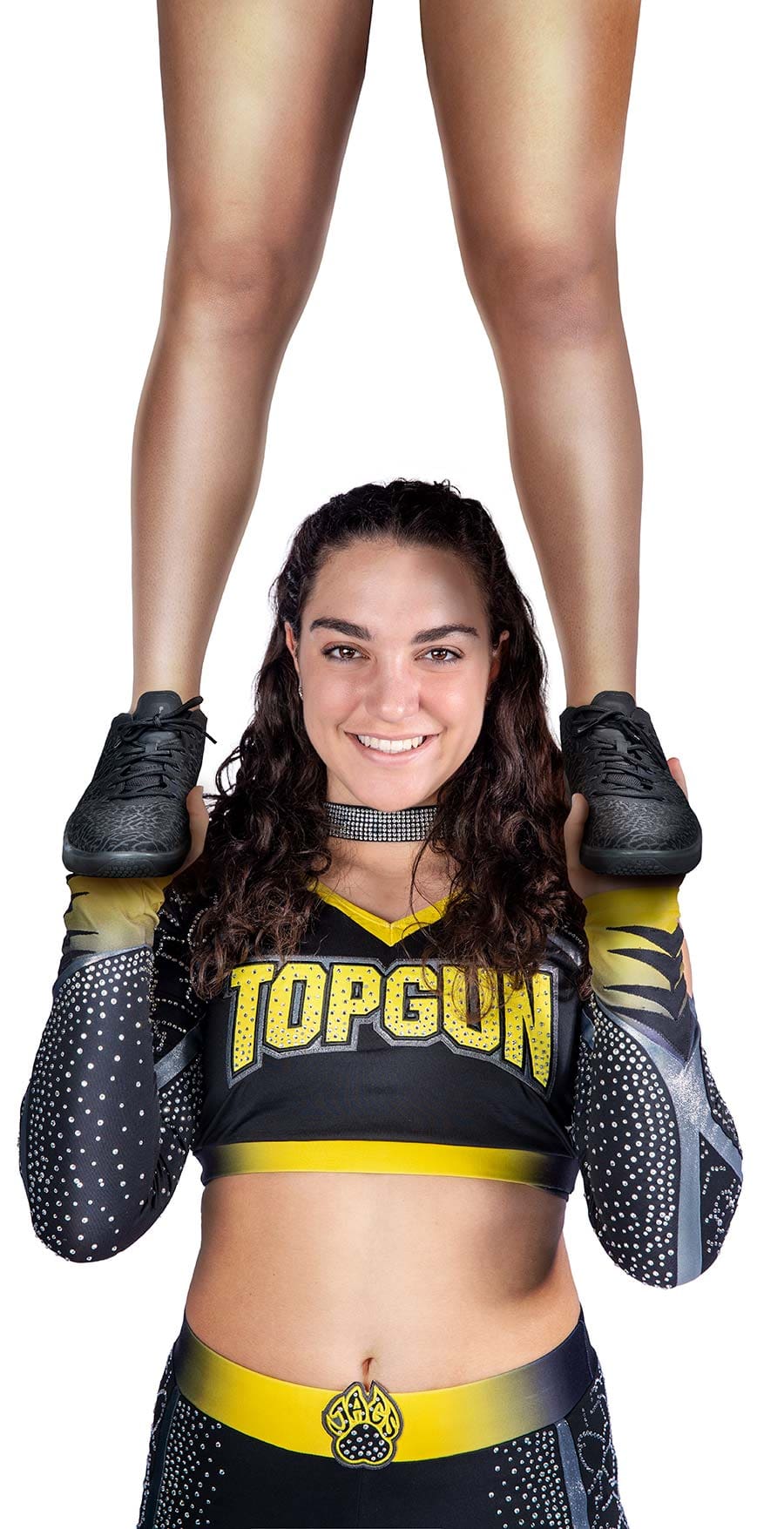 Vital Stats:
Born in Orlando.
Junior at Lake Minneola High School
Studying health science collegiate AP courses at Lake-Sumter State College.
Family: Father, Dennis, works with U.S. Postal Service; mother, Christine, RN, administrator with Florida Hospital; sister, Jillian, 13.
Has 4.3 GPA
Vice president in student government.
Lake County Youth of 2018 from Boys & Girls Club of Florida.
Two-time national cheerleading champion with Top Gun All Stars.
First memory: Running with my dog. When my sister was born, I thought, "Oh, good, somebody to play with!"
What words describe you:  Competitive, happy, altruistic.
Best advice: Be nice to others. Don't be afraid of things. Go after your hopes and dreams.
Passion: Competing with my cheerleading squads: one at school, the other my Top Gun All Stars team. We've won two national championships in 2017 and 2018.
What else is important to you: Helping others and making sure they are mentally in a good place. I am an advocate for suicide prevention. 
Why helping others is important: During a fire drill in my sophomore year, a senior, standing not far from me, pulled a gun from his backpack and killed himself. After that, I keep checking on friends and classmates, especially if they look depressed. You never know when caring or just a few words will help. 
What helps keep you positive: Thinking about good memories. I try helping others see the good in a situation.
Personal philosophy: Ride the wave of life. Sometimes, when things aren't good, realize it's only choppy water. Hang on until you are winning again.
Who in history inspires you: Mother Teresa. She had so little yet gave so much. I took my confirmation name from her.
Life goals: Helping people because it's the right thing to do, having good morals, becoming a surgeon.