It's a wrap: Marinated Olive Bistro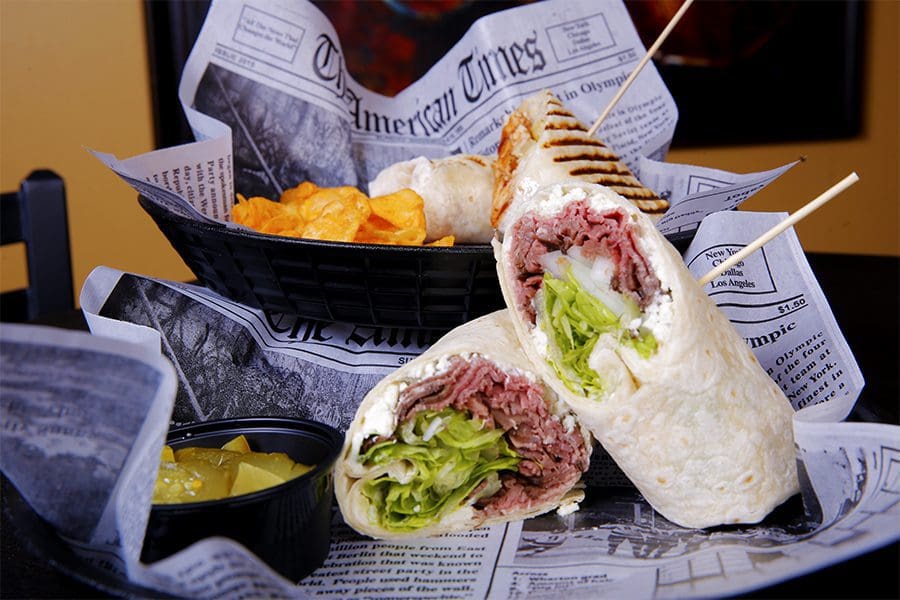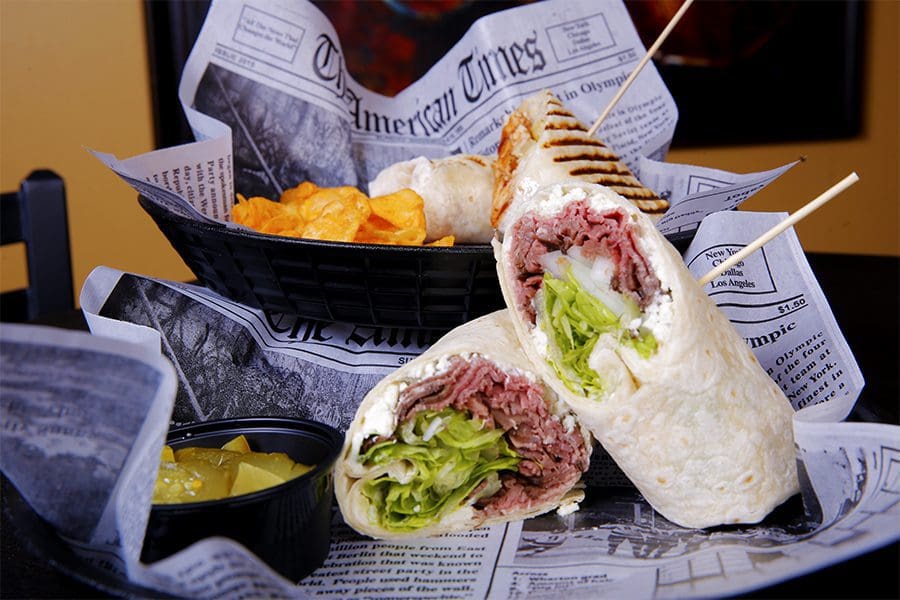 Leesburg hidden gem offers a delicious alternative.
People seldom see my adventurous side. One day recently, it was on full display at Marinated Olive Bistro.
Going there wasn't the adventure; I walked only several blocks. The adventure was finding the courage to deviate from my personality type and order something outside my comfort zone.
I'm glad I did. I discovered that traditional sandwiches on bread have become toast as more and more people prefer their meat, lettuce, and other toppings packed inside a tortilla.
"Wraps are simple and easy, and people can get them fast," says Christy Stamm, manager of Marinated Olive Bistro. "If they call ahead, I'll have them ready by the time they get here."
Marinated Olive Bistro certainly wraps its success around these popular sandwiches. Aside from club sandwiches, soups, and salads, wraps are the only item found on the menu at this restaurant located inside Southern Gardens Galleria in downtown Leesburg.
I ordered the bourbon barbecue chicken wrap, which comes with grilled chicken breast, chunks of pineapple, and melted mozzarella. The accompanying sweet-and-tangy, lip-smacking bourbon barbecue sauce provides a mild kick with each bite. Just make sure to hold that bad boy real tight to keep the sauce from dripping off the tortilla.
My friend went with the classic roast beef wrap, which he said was bursting with fresh ingredients. The lean, thin-sliced beef was topped with crumbly blue cheese, a nice departure from more predictable cheeses. The side of homemade sweet dill pickles were similar in taste to bread-and-butter pickles. His only complaint: too little meat.
All in all, my dining experience at Marinated Olive Bistro taught me a valuable lesson. Going forward, I'll try to wrap myself in more new and exciting culinary adventures.
Akers Media Group's James Combs has been a staff writer for several local publications since August 2000. He has had the privilege of interviewing some of Lake County's many fascinating residents—from innovative business owners to heroic war veterans—and bringing their stories to life. A resident of Lake County since 1986, James recently embarked on a journey to lead a healthier lifestyle. He has lost 60 pounds and walks nearly five miles a day. In his spare time, he enjoys target shooting, skeet shooting and watching his beloved Kentucky Wildcats!
Share This Story!