It's only opening and closing remarks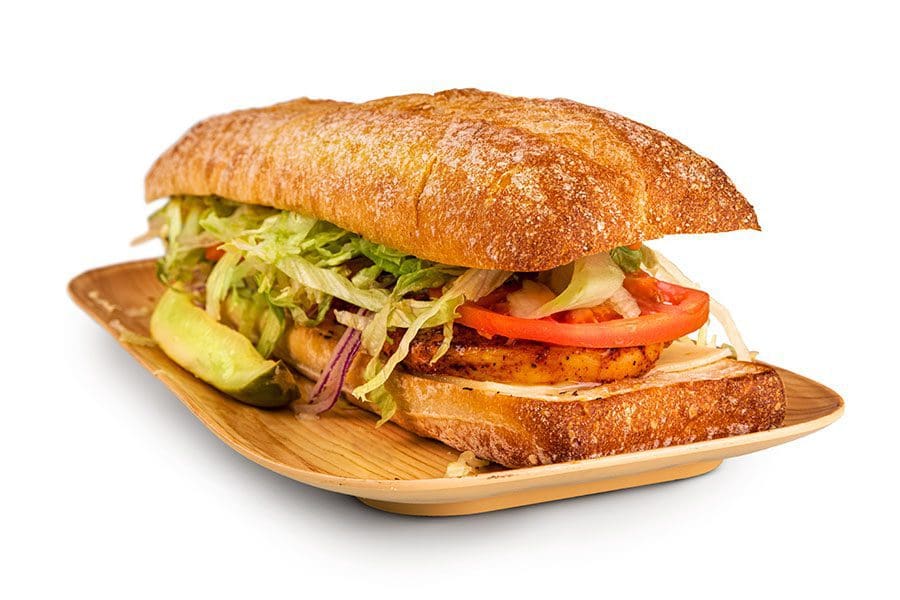 There is no trial to eating at Courthouse Subs and Pub, but the verdict may be guilty of filling you up!
Story: Leigh Neely
Food Photos: Anthony Rao
There's nothing illegal about eating at Courthouse Subs and Pub, but you'll find plenty of attorneys and an array of judges of good food. One thing you'll note right away: all the servers wear T-shirts with the scales of justice on the back, but fortunately there's no weigh-in.
The menu at the popular restaurant in Tavares (right across from the Lake County Courthouse) is great American food and some surprises like Wisconsin cheese curds and Courthouse Fries, which come with ground beef, mozzarella cheese, jalapeños and sour cream… and that's just the beginning.
According to Abby Swanson, manager of the restaurant, the sub sandwiches are the most popular items on the menu.
"We use French batard bread, and it holds up. Even if you take half your sandwich home with you, it still tastes good tomorrow," Abby says. "We have a pizza oven in the back, and everything is fresh every day."
Customers also love their fish fry on Fridays, happy hour from 3-7pm and other events like poker night on Tuesdays and bingo on Wednesdays.
There are daily specials that are not typical menu items. The day we had lunch, the daily special was chicken ranch fries and they were very good. We enjoyed the great flavor of fried chicken on French fries drizzled with ranch dressing. There was also ranch on the side for dipping. If you're there on a day when this special is served again, do try it.
After a great start to our meal, Anthony Rao, our photographer, had the hot Cajun chicken sub. It's loaded with spicy Cajun chicken, pepper jack cheese, banana peppers and Cajun mayo. Anthony said it was just spicy enough to enjoy the spices and flavors. It was a large sub, and he was glad to hear the bread was good the next day because half went home with him.
Staff writer Theresa Campbell had a Courthouse Burger with cheese and pasta salad and pronounced it delightful. I enjoyed the crispy fried fish sandwich with tartar sauce and cole slaw. Like Anthony, I could eat only half of mine, but that just meant I had two great lunches from one meal. The fish is white and flaky and served grilled or fried.
The menu also includes Tex-Mex dishes like nachos and quesadillas, salads and soups, and cold sandwiches like tuna or chicken salad, the Italian Stallion, and the All American.
We couldn't leave without getting dessert so you'd know they have a chocolate cake to die for. It's moist and delicious and includes two big strawberries. Wonderful!
Randy Connor and Denny Mulholland are owners of the trendy restaurant that features historic Lake County photos as part of the décor.
"This was Randy's idea to steer it toward business professionals who want to stay downtown to eat," Abby says. "Sarah Robertson is the kitchen manager, and she's very creative. She comes up with the daily specials and makes sure they're really good."
Danny Sharff was enjoying a meal with some coworkers. "I had a really good chicken salad wrap," he says. "I like it here because of the décor and the great service."
Courthouse Subs and Pub wants to be more than a lunchtime stop.
"We're still trying to build our dinner crowd," Abby adds. "We're open till 9, and we have the special nights that are a lot of fun."
The restaurant, which opened May 1, also can be rented for special events on weekends.
"We'll cater any kind of event from rehearsal dinners to birthday or retirement parties," Abby says.
Leigh Neely began her writing career with a weekly newspaper in the Florida panhandle, where she not only did the writing, but delivered the papers to the post office and dispensers. She has been writing ever since for a variety of newspapers and magazines from New Jersey to Leesburg. With her writing partner, Jan Powell, Leigh has published two novels as Neely Powell.
Share This Story!