My First Time: Joe Shipes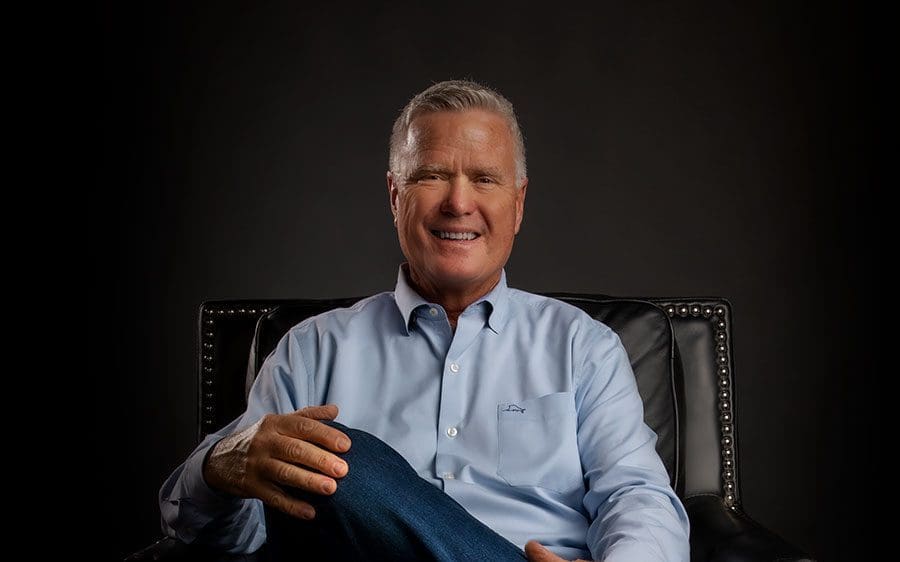 The bike man who doesn't ride. Leesburg Partnership CEO reflects on first Bikefest from over two decades ago
Interviewer: Theresa Campbell // Photo: Nicole Hamel
Joe Shipes is CEO of the Leesburg Partnership, which hosts Bikefest, billed as the world's largest three-day motorcycle and music event. He recalls it all began on a much smaller scale 23 years ago, resembling a car cruise-in with a couple of vendors in a downtown parking lot, drawing 5,000 people and 1,000 bikers.  
"We sold canned beer and I got the ice from Stokes Seafood Market," Joe says. "The funny story I tell is all the beer smelled and tasted like fish. We were running out of ice and I couldn't keep enough, and that was the big challenge. And with only one golf cart, I was running back and forth getting ice to keep the beer cold." 
Former jewelry store owner Chet Blackmon was among the group of residents who suggested starting the motorcycle event, based on the success of rallies at Daytona Beach and Sturgis, South Dakota.
"We were looking for something different to do," Joe says, wanting to get away from arts and crafts shows. "It was never intended to be what it is today. It's now the largest event in Lake County and a great party."
Bikefest has become an economic boost for hotels in Sumter, Marion, Orange, Osceola, Seminole, Hillsboro, and Volusia counties, too.
Joe says this year's Bikefest, hosted in April, "was very strong; one of our bigger events." Rapper Vanilla Ice, Mötley Crüe frontman Vince Neil, country rocker Uncle Kracker, a Nirvana tribute band, and blues musician Bobby Blackmon were among the entertainers. Joe is pleased the 2019 Bikefest generated around $160,000 for 60 local nonprofit groups. 
Just as the first event is memorable for Joe, the 2019 Bikefest will be, too. His third grandchild—a boy —was born April 24, two days before Bikefest, and Joe didn't meet Wynn Michael Campbell until April 29, when Bikefest was over. 
But just because Joe is dedicated to Bikefest, he's not about to rev a motorcycle down Main Street. 
"I'm not a biker," he says, grinning. "Actually, I rode a motorcycle back in the 1980s one time, and it scared me. I was not comfortable being on it. Newspapers and magazines have made comments of 'Here's a guy putting on this big motorcycle event and he doesn't ride bikes.'" 
Originally from Anderson, Ind., Theresa worked for The Herald-Bulletin for many years. After experiencing a winter with 53 inches of snow, her late husband asked her to get a job in Florida, and they headed south. Well known in the area, Theresa worked with The Daily Sun and The Daily Commercial prior to joining Akers.
Share This Story!