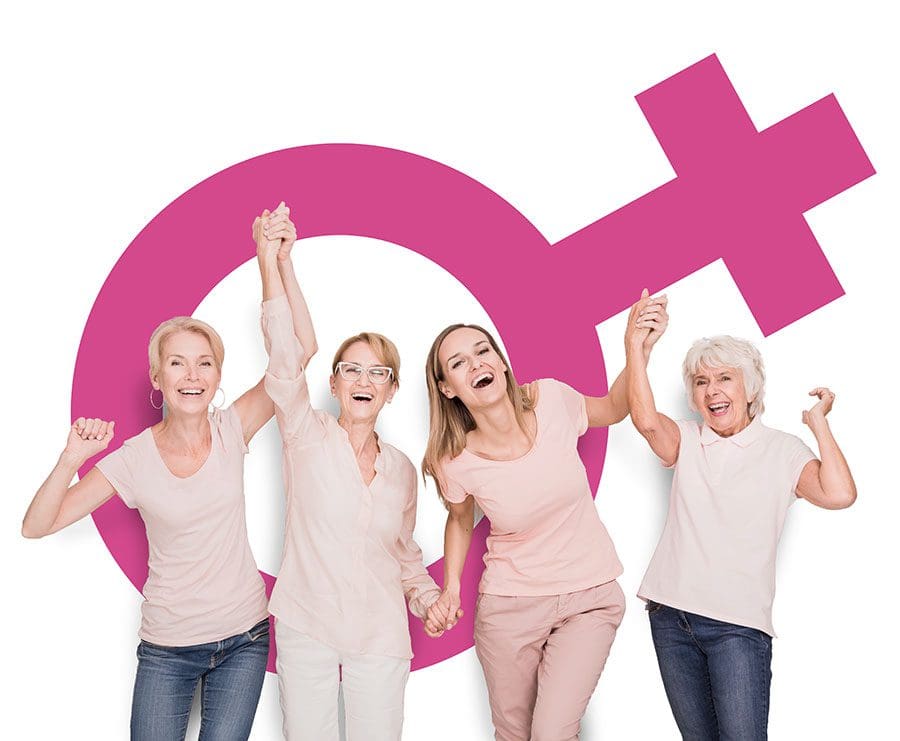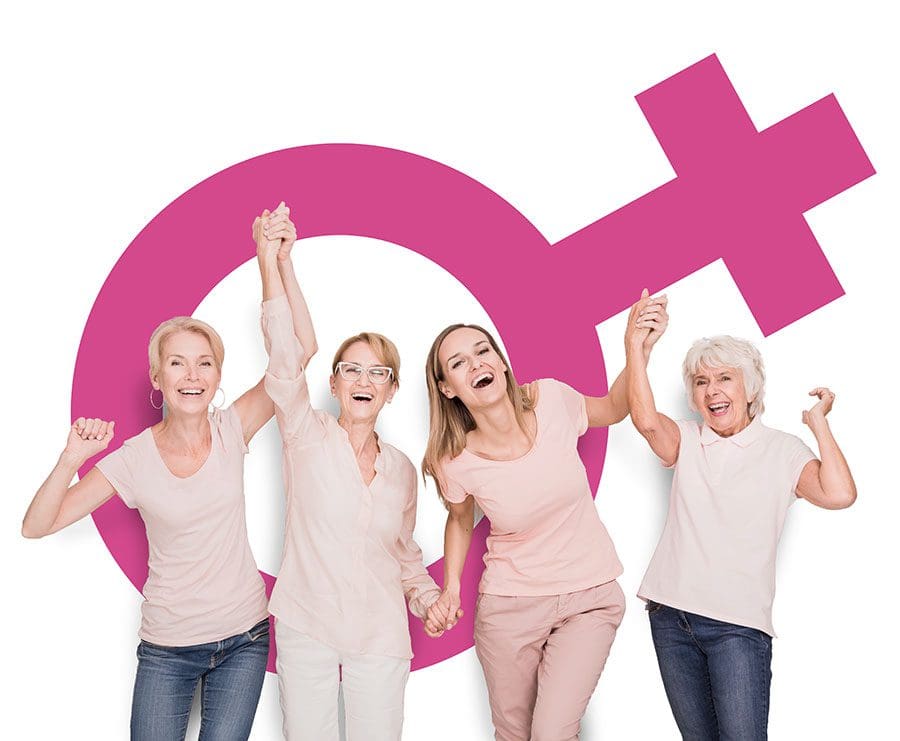 Women find common ground through The Villages' lifestyle groups.

If you're a woman living in The Villages, you don't have to be named Elaine to make friends. But it doesn't hurt.
Among The Villages' 3,000 or so lifestyle social groups are many clubs that appeal directly to women. Groups began forming in the late 1980s and have expanded ever since, one reason why Forbes Magazine in 2018 named The Villages one of the 25 best places to retire in the United States.
"We have five or six new groups applying for meeting space each week," says Pam Henry, recreation manager of lifestyles, parks, and public relations for The Villages. "Perhaps, 12 groups or so disband in any one year, but we stay pretty consistent. Our residents like to stay active."
Groups cover everything that comes to mind, including one club called Elaine is Our Name, whose members all have the same first name of "Elaine" or a derivative such as "Elayne" or "Elana."
"We have had up to 90 members," says Elaine Basti, who founded the club three years ago. "Currently, we have a core of 30 members, and only one member whose middle name is 'Elaine.' She understands, however, at the meeting, she is called 'Elaine.'"
The club meets at 10am the fourth Friday of each month at Coconut Cove Recreation Center, 1398 Stillwater Trail, with a speaker on a variety of topics.
"We learn about natural cosmetics or physical therapy or gardening," Elaine says. "Two weeks before that meeting, we have a monthly outing. We do activities such as a backstage tour at The Sharon Performing Arts Center or going to Mount Dora's art fair, even blueberry picking."
A resident of the Village of Gilchrist, Elaine began noticing women with her name in many places she visited.
"I took one billiard lesson and was placed on an 18-woman league," she says. "Three of us were named 'Elaine.' Such occurrences kept happening until I told myself, 'I have to do something.'"
So, she formed the club. "Now, we're planning on getting embroidered shirts with our names," Elaine says.
When club members eat out, they laugh in amusement as the waitress tries to sort their credit cards. "She'll call out, 'Who's Elaine?' and we'll all raise our hands," Elaine says. "That's always fun."
Other groups, such as the Nurse's Club with almost 200 members, cater to professional women. The club meets at 11:30am the second Tuesday of each month at Savannah Center, 1545 Buena Vista Blvd., to hear speakers on medical topics, and members go on outings together. They also hold fundraisers and award scholarships to area nursing students.
The Pharmaceutical Club was started four years ago by Gail Orr and her husband, who owned a pharmacy for 20 years in Galatia, Illinois, before eventually retiring to the Village of De La Vista North some 10 years ago.
"We have about 50 doctors, nurses, pharmacy technicians, drug reps, and anyone in the drug industry who wants to keep up on industry standards," Gail says. "We have speakers on topics such as new rules for medicines in Florida, medical marijuana, even on stringent standards (that) binders and fillers in drugs are held to."
The club's speaker this month will discuss new drugs coming out. The public is welcome to attend any meeting held at 6:30pm the first Thursday of each month at Colony Cottage Recreation Center, 510 Colony Blvd.
Other groups include Women Doctors Social, Women Fly Fishers, and the Lioness Club. But that just scratches the surface. The American Red Cross has a monthly meeting as do the Astrologers of The Villages, the LPGA Amateurs of North Central Florida, and the General Federation Women's Club.
Politically, there are both Democratic and Republican women's groups, as well as an International Culture Exchange, Photography Club, and a Stewardess Club that folded into a larger group of flight attendants now meeting outside The Villages.
While not paid professionals, members of The Villages Clown Alley #179 number 100 members.
"I do know it was one of the first groups started here in the late 1980s," club President Pattie Reilly says. She has been with the group for five years.
"We are an actual 501(c)(3) organization and hold an annual fundraiser. This year, in February, we had a catered dinner and auctioned off 50 baskets put together by our members and raised $5,000," Pattie says. "Then, a committee gathers names of worthy organizations, and members vote on which ones will receive our donations each year."
Pattie became a clown after attending Clown College through the former Lifelong Learning College in The Villages. Because she always goes to the pool wearing a hat, her clown name became "Pattie Hattie." She sews her own costumes and has a number of different looks, but her name remains the same.
"Actually, we don't even know our members by their given names, only by their clown names," Pattie says. "One day, another clown asked if I could pick him up after a medical procedure. Arriving, I realized I didn't know his real name. So, I asked the receptionist to go to the waiting room and announce, 'Pattie Hattie is here to pick up Grumpy.' He came right out to meet me."
Clown Alley #179 meets at 9am every Monday at Savannah Center. Everyone is welcome at meetings to see if it's a fit for them. If a visitor wants to become a clown, they must attend the official clown course first before they can join and choose a name. The next class will begin in the fall.
"Clowns are asked to appear at dozens of events. Members can sign up for their choice of appearances," says Pattie, a resident of the Village of Amelia. "We appear in parades, special events, and make visits to nursing homes."
The clowns' last big event was The Villages Easter Camp.
"At any special camp, we interact with all the kids and even dress them up into clown costumes with makeup. We call them 'Little Joeys' and have lots of fun," Pattie says, still laughing, always clowning around.