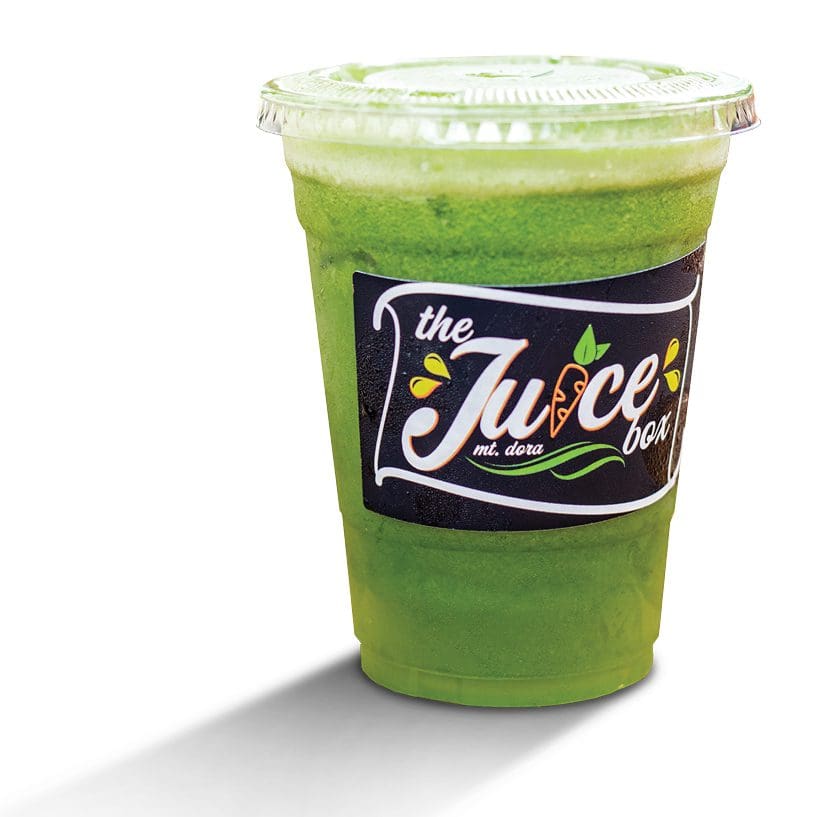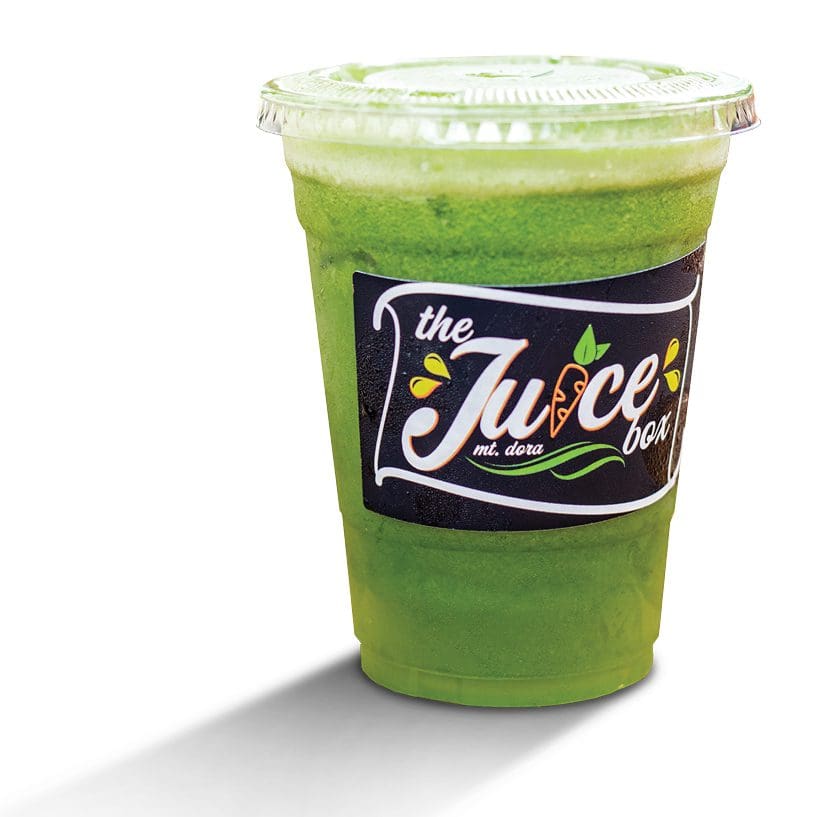 Something new just arrived at Mount Dora Marketplace; The Juice Box serves fresh, cold-pressed juices, smoothies, acai bowls and health shots using local produce. Owner Isamarie Aymat, who is originally from Puerto Rico, always had a dream of owning her own store, and after working in a hospital for many years she decided to use her savings and finally do just that, opening The Juice Box in May of 2020.
Now living in Mount Dora, Isamarie creates her drinks using recipes she makes at home and by doing research on what people like. Many of the drinks she made at home she added to the menu because they are often requested. Her favorite is the Palm Tree, a sweeter detox juice made with pineapple, celery, green apple, kale, ginger and spinach.
Customers often love the Palm Tree as well, along with The Rainforest and The Bahia. The Rainforest is made with spinach, parsley, green apple, cucumber, ginger and lemon. The Bahia is kiwi, papaya, pineapple, ginger and coconut water. You can also try a fresh-squeezed lemonade.
Smoothies are also fan favorites, especially the Caribbean Crunch, Tropical Island and Mango Breeze. The Tropical Island and Mango Breeze are perfect for tropical fruit lovers, while the Caribbean Crunch is a peanut butter oatmeal blend with honey, almond milk and granola.
The acai bowls are also very popular among customers. Acai bowls are $5.50 and include four fruits and three toppings. Toppings include things like Nutella, honey, granola, nuts, chia seeds, coconut flakes and even bee pollen. The shop also serves parfaits with fresh fruit.
For an extra burst of energy, try one of their ginger, turmeric or wheatgrass shots, or add whey, maca or spirulina powder to a smoothie or juice.
---
The Juice Box Mount Dora
334 N. Donnelly St., Mount Dora // 352.602.9560
facebook.com/thejuiceboxmtdora
Open Wednesday-Sunday 10am-6pm