Lake and Sumter businesses adapt during coronavirus scare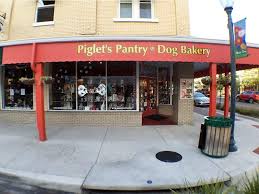 The coronavirus has severely disrupted the American economy, and the effects are showing up everywhere from downtown restaurants to suburban shopping centers.
In Lake County, some businesses remain open, albeit with fewer handshakes and more hand washing.
A lucky few have found business to actually pick up during the pandemic. One such company is Village Cycles, which has locations in Brownwood Square and Spanish Springs in The Villages. More people are finding bicycling to be the perfect outlet to practice social distancing.
"We're busier than normal," says Tony Campbell, a mechanic at Village Cycles. "Bowling alleys and pickleball courts are closed. People have been staying inside their homes and are going stir crazy. They want an excuse to get outside. Bicycling gives them that excuse. It's a safe activity as long as you don't ride in large groups."
Despite the increase in business, employees have strengthened their sanitation practices by cleaning doors, surfaces, phones, countertops and bicycles.
"We have hand sanitizer on deck at all times," Tony says.
The restaurant industry hasn't been as fortunate. Gov. Ron DeSantis on Friday ordered all restaurants in the state to shut down their dining rooms and provide curbside service instead. As a result, Cheryl Bloom, owner of Bloom's Baking House and Restaurant in downtown Leesburg, temporarily closed her restaurant.
Not all is lost, though. She found this to be the perfect time to add wood floors and paint the interior of the restaurant.
"I figured we'd change things around and have a new look for when business picks up again," she says. "It's a good way to be productive while we're closed."
Carla Pereira is taking that same approach. She owns Piglet's Pantry, a dog bakery in downtown Mount Dora. While her company remains open, business has been down. She has spent some of her time rearranging the store, as well as "dusting and freshening up."
"Downtown Mount Dora is usually bustling with activity this time of year," Carla says. "It's so disheartening to come into work and see the streets relatively empty."
To accommodate customers leery of entering her store, she is offering curbside pickup and free shipping on orders over $50. Pet owners are still allowed to bring their furry friends inside the store. The World Health Organization says "there is no evidence that a dog, cat or any pet can transmit COVID-19."
"At least the dogs are still happy," Carla says enthusiastically. "Thank God for that!"
While the Centers for Disease Control and Prevention (CDC) recommends staying six feet away from people, not all business owners have that luxury. Nikki Lord, owner of Nikki's Therapeutic Massage in downtown Leesburg, continues providing hands-on massages.
In-between clients, she meticulously sanitizes everything, including her door handle, face cradle cover and massage bed. She also washes her hands frequently.
"Anything that is touched is wiped down and sprayed with sanitizer," Nikki says. "Some clients come in wearing a mask, so it's important to let them know I'm doing everything possible to keep my office as clean as possible."
She doesn't deny that the coronavirus scare has her concerned.
"My fear is that symptoms don't show up for 14 days," she says.
Akers Media Group's James Combs has been a staff writer for several local publications since August 2000. He has had the privilege of interviewing some of Lake County's many fascinating residents—from innovative business owners to heroic war veterans—and bringing their stories to life. A resident of Lake County since 1986, James recently embarked on a journey to lead a healthier lifestyle. He has lost 60 pounds and walks nearly five miles a day. In his spare time, he enjoys target shooting, skeet shooting and watching his beloved Kentucky Wildcats!
Share This Story!