Lake County Schools offering free meals to students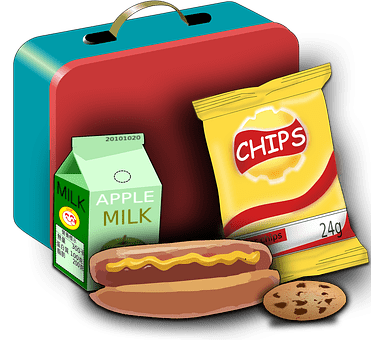 Starting next week, free breakfasts and lunches for students will be available for pickup from 11 a.m. to 1 p.m. on Tuesdays and Thursdays only, according to a Lake County School Board press release.
Students will receive four meals on Tuesdays—two  breakfasts and two lunches. On Thursdays, they will receive six meals–three breakfasts and three lunches.
The change, effective the week of April 13, lessens the amount of time employees are away from home while the state is under a stay-at-home order in response to the COVID-19 coronavirus. It also aims to make pickups easier for parents, some of whom have complained that daily pickups are disruptive to their new work-at-home and distance learning routines.
Additionally, because April 10 is a pre-scheduled day off for students, no meals will be distributed that day. Instead, students will receive Friday's meals on April 9.
Food will continue to be distributed drive-through style or handed out to students who walk or ride bikes. It must be taken off-site to be eaten.
Meal distribution sites include:
ELEMENTARY SCHOOLS
Astatula
Cypress Ridge
Eustis
Eustis Heights
Fruitland Park
Grassy Lake
Groveland
Leesburg
Lost Lake
Pine Ridge
Sawgrass Bay
Seminole Springs
Sorrento
Tavares
Treadway
Triangle
Umatilla
Villages of Lady Lake
MIDDLE SCHOOLS
Carver
Cecil E. Gray
Mount Dora
Windy Hill
HIGH SCHOOLS
CHARTER SCHOOLS
OTHER LOCATIONS
The sites listed below use a different vendor and have different operating hours. They distribute meals Monday through Friday from 9:30 a.m. to 11 a.m.
Spring Creek Charter
Altoona School
The Astor County Library, 54905 Alco Rd, Astor
The Old Astor Fire House, 55936 Blue Creek Rd., Astor
Shockley Heights Country Store, 47433 Panther Rd., Altoona
Forest Hills Garage, 31706 Co. Rd. 42, DeLand (Lake Mack)
Akers Media Group's James Combs has been a staff writer for several local publications since August 2000. He has had the privilege of interviewing some of Lake County's many fascinating residents—from innovative business owners to heroic war veterans—and bringing their stories to life. A resident of Lake County since 1986, James recently embarked on a journey to lead a healthier lifestyle. He has lost 60 pounds and walks nearly five miles a day. In his spare time, he enjoys target shooting, skeet shooting and watching his beloved Kentucky Wildcats!
Share This Story!