Lake County high school students to compete in art olympics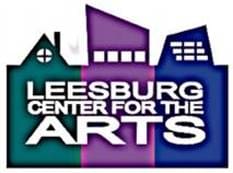 Teams from four Lake County high schools will use their creative skills to compete in the second annual Art Olympics at 10am Saturday, March 7, at the Leesburg Center for the Arts, 429 W. Magnolia St. The public is welcome to observe and cheer on the Art Olympics teams. During the daylong event, students from Umatilla, Eustis, Leesburg and Tavares high schools will participate in eight art events, including turning trash into fashion, making pottery and creating a product and logo for a made-up company, according to a news release. The students' creations from the Art Olympics will be displayed at the Leesburg Center for the Arts during the 43rd annual Leesburg Art Fest, March 14-15. For more information about the Art Olympics events and Leesburg Art Fest, visit leesburgartfest.com.
In addition, the Leesburg Public Library will host the seventh annual Literary Arts Festival during the Leesburg Art Fest. Twenty authors will be under the big white tent in front of the library during the festival hours, 10am-4pm each day. Visitors will have the opportunity to meet and chat with local indie authors, purchase their books and have the books signed. There will be great reads, including fiction, inspiration, memoirs and more, for both youths and adults. The Literary Art Festival will be located in front of the library at 100 E. Main St. at the east end of the Leesburg Art Fest area. For more information, visit leesburgflorida.gov/library or call 352.728.9790.