Lake robotics teams to compete in world championships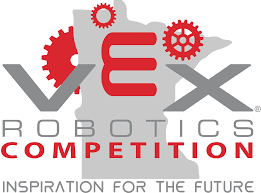 Ten Lake County School VEX Robotics teams received invitations to World Championships, which will be held April 22-25 in Louisville, Ky. The teams that will be competing are:
Three teams at East Ridge Middle School with Coach Daniel Dilocker
Two teams at Cypress Ridge Elementary with Coach Virginia Schoenthaler
Two teams at Minneola Charter with Coach Amanda Borysiewicz
One team at Fruitland Park Elementary with Crystal Rizzo
One team at Tavares Middle School with Coach Chris Crosby
One team at Pinecrest Lakes Academy with Coach Anthony Ritter & Coach Tim Bunnell
Ashley Phipps, regional support manager at the Robotics Education & Competition Foundation, says that she believes the great success happening in Lake County this year is due to a Duke Energy Robotics Scrimmage that happened last fall.
"I firmly believe that the scrimmage that The Education Foundation in partnership with Duke Energy hosted at the beginning of this season is a huge reason that so many of these teams were able to start their seasons off successfully and continue to build their programs from there," Ashley says in a press release. "We're very grateful for partnerships."
The Education Foundation of Lake County received a $28,000 STEM grant from the Duke Energy Foundation's Powerful Communities program. This program makes strategic investments to build powerful communities where students can excel. The grant was used to fund the very first countywide robotics scrimmage on October 12, 2019. Twenty-eight teams from eleven schools participated in the event, with a mix of elementary and middle schools.
"I'm proud to say our 'K to Career' grant cycle is the largest investment we make in the state each year,"  Duke Energy Florida President Harry Sideris says in a press release. "It demonstrates our commitment to the future of our communities by preparing students to become leaders and enabling and empowering a skilled workforce to meet the needs in high-demand fields."
Akers Media Group's James Combs has been a staff writer for several local publications since August 2000. He has had the privilege of interviewing some of Lake County's many fascinating residents—from innovative business owners to heroic war veterans—and bringing their stories to life. A resident of Lake County since 1986, James recently embarked on a journey to lead a healthier lifestyle. He has lost 60 pounds and walks nearly five miles a day. In his spare time, he enjoys target shooting, skeet shooting and watching his beloved Kentucky Wildcats!
Share This Story!