Leesburg Bikefest is coming in November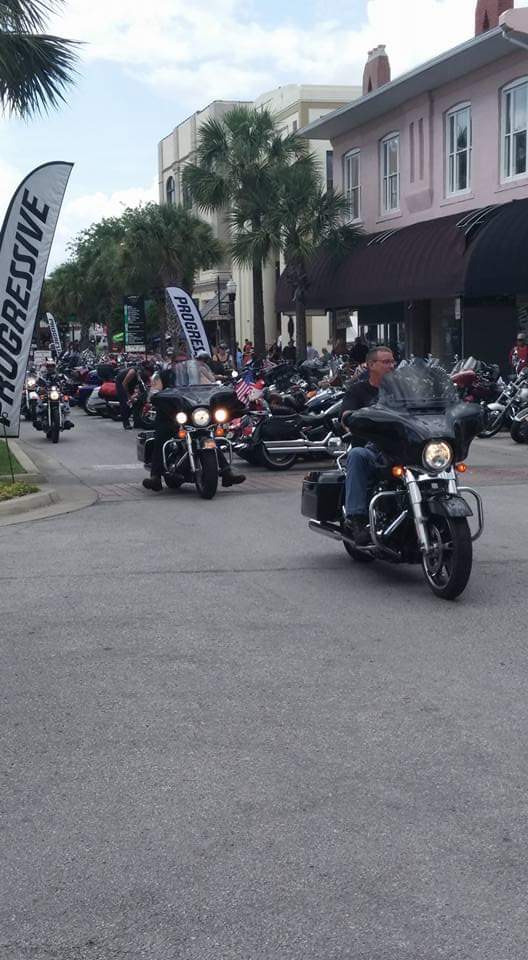 Hold your horses, or, in this case, your handlebars.
The Leesburg Bikefest, which was canceled due to the coronavirus, has been rescheduled for Nov. 13-15, according to a press release issued by the Leesburg Partnership.
"After much consideration and encouragement from local business, merchants, hoteliers and sponsors, we were able to reschedule," Joe Shipes, executive director of the Leesburg Partnership, said in the release. "We chose this date as to not conflict with other national motorcycle events."
Leesburg Bikefest, which is dubbed "the largest three-day motorcycle and music event in the country," typically attracts between 250,000 to 300,000 visitors from all 50 states. It features live entertainment, vendors selling motorcycle gear and accessories, bikini contests and the famous Rat's Hole Custom Motorcycle Show.
Final event plans will be subject to guidelines set by the Centers for Disease Control and Prevention. For more information, visit leesburgpartnership.com
Akers Media Group's James Combs has been a staff writer for several local publications since August 2000. He has had the privilege of interviewing some of Lake County's many fascinating residents—from innovative business owners to heroic war veterans—and bringing their stories to life. A resident of Lake County since 1986, James recently embarked on a journey to lead a healthier lifestyle. He has lost 60 pounds and walks nearly five miles a day. In his spare time, he enjoys target shooting, skeet shooting and watching his beloved Kentucky Wildcats!
Share This Story!