Leesburg Public Library offers free assistance with taxes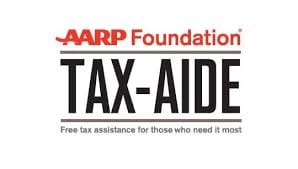 Free assistance with tax returns is available at the Leesburg Public Library until April 15.
Experienced and trained volunteers from the American Association of Retired Persons' (AARP) Tax Aide program are on-site Monday through Friday from 9 a.m. to 1 p.m. to help prepare and file tax returns. There is no charge and there are no age or income requirements to qualify for this service. Appointments are required. For more information or to schedule an appointment, call 352.435.9467 or email leesburgtax@gmail.com.
Akers Media Group's James Combs has been a staff writer for several local publications since August 2000. He has had the privilege of interviewing some of Lake County's many fascinating residents—from innovative business owners to heroic war veterans—and bringing their stories to life. A resident of Lake County since 1986, James recently embarked on a journey to lead a healthier lifestyle. He has lost 60 pounds and walks nearly five miles a day. In his spare time, he enjoys target shooting, skeet shooting and watching his beloved Kentucky Wildcats!
Share This Story!