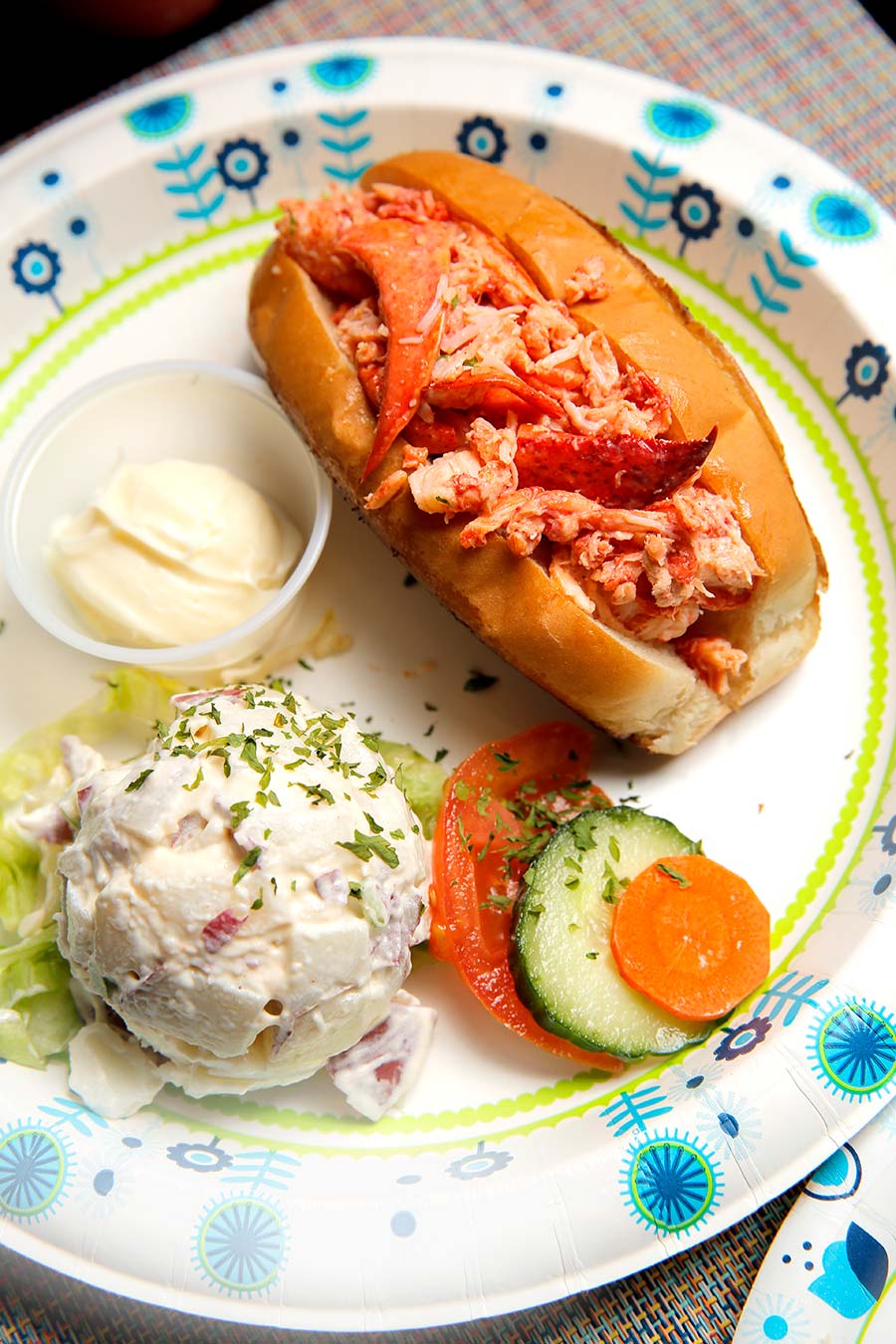 Sea it for yourself
In the quaint New England-style town of Mount Dora, lobster is on a roll—literally.
At least that's the case at Let's Do, which is in the heart of the downtown shopping district. With sage green walls, vines hanging from the ceiling, and decorative pieces like lobster traps and a nautical life preserver, visitors may feel like they're dining at a seaside restaurant in Maine. But it's the Maine lobster roll that gives this eatery a true touch and taste of New England. This fast-food sandwich, which has reached monumental stature in northeastern states, is love at first bite.
And that's impressive considering the simple concept behind it. It's nothing more than lobster meat piled into a toasted bun. After having my fill of reviewing barbecue and pizza establishments, I was ready to give this New England delicacy a day in court.
The warm, golden-brown bun and cold lobster blended well together, and even though I liberally applied the accompanying mayonnaise, it did not overpower the sweet, succulent taste of lobster. As great as it tasted, I did have one minor complaint. For the price, I was expecting a Publix- or Subway-sized sandwich and did not get that. I could've easily consumed another one.
I also ordered clam chowder, another New England favorite. I learned what perfection really means after only one bite: fresh clams, potatoes, cream, and milk. Unlike the kind I'm used to eating from a can, the clam chowder at Let's Do is creamy but not too thick.
I washed it all down with a delicious strawberry smoothie topped with whipped cream.
It's really no surprise that a restaurant like Let's Do would set up shop in a trendy area like downtown Mount Dora. The good times—pardon the pun—continue to roll.
Let's Do // 426 N. Donnelly St., Mount Dora // 352.735.3702
Akers Media Group's James Combs has been a staff writer for several local publications since August 2000. He has had the privilege of interviewing some of Lake County's many fascinating residents—from innovative business owners to heroic war veterans—and bringing their stories to life. A resident of Lake County since 1986, James recently embarked on a journey to lead a healthier lifestyle. He has lost 60 pounds and walks nearly five miles a day. In his spare time, he enjoys target shooting, skeet shooting and watching his beloved Kentucky Wildcats!
Share This Story!