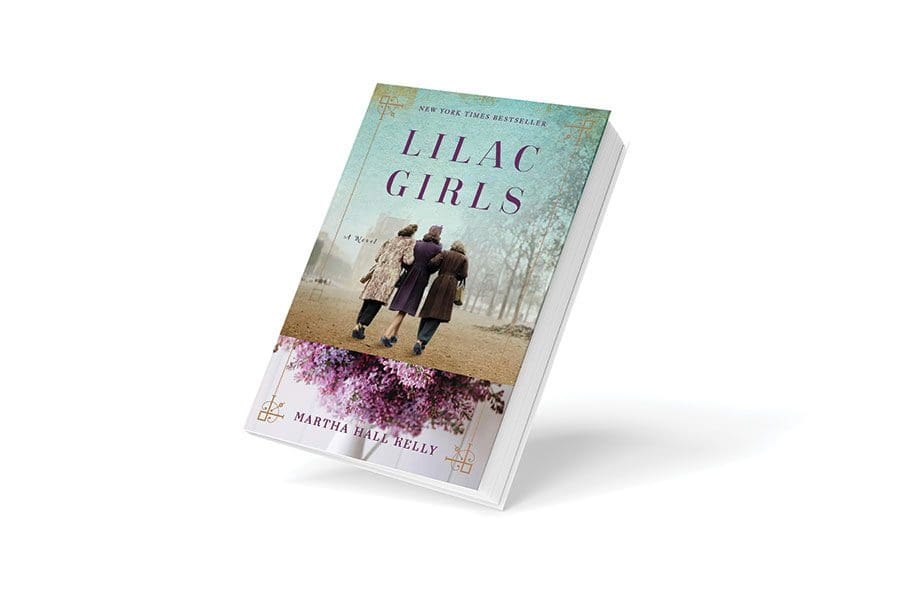 By Martha Hall Kelly. Survival at all costs is depicted in this World War II historical novel.
Story: Diane Dean
The illustration on the cover of "Lilac Girls" is of three women dressed in the fashion of the 1940s with hair coiffed and arms together walking into a foggy scene.
The pleasant cover belies the horrors endured by those people held for medical experimentation at the Ravensbrück concentration camp. This first book by Martha Hall Kelly was published in 2016 and is often a discussion selection for the Bookworm Book Club in The Villages.
The author's research spanned 10 years, resulting in this historical fiction novel offering a perspective of women during and after World War II. The three main characters' points of view are offered as the chapters intertwine. Caroline is a New York socialite, Kasia is a courier for the underground resistance, and Herta is a physician. Though the characters' development may be lacking in some spots, the descriptions of Nazi atrocities are hard to get out of a reader's mind.
Brenda Yaffe recently led a Bookworm Book Club discussion of the novel. Readers could find no justification for what was done to the prisoners. Were some of their oppressors forced to participate so they could survive themselves? Herta, as a young doctor, may have started that way, but eventually she claimed the subjects were political prisoners and sentenced to death anyway, as if that justified her role in crippling surgeries.
The discussion covered the personality of German residents, Japanese internment in California during WWII, and the suggestion that sometimes the only resistance a person can have is in supporting one another. Comments offered a reflection on human rights in our current times and forgiveness being about healing yourself, not the person who wronged you. It is the way to move on with life. A frequent traveler informed the group that all German students now visit a concentration camp as a lesson on how to look at our world and develop a moral center. "Lest we forget" is a grim reminder statement.
The "Lilac Girls" title is a reference to lilac flowers blooming best after a harsh winter. Resilience after surviving adversity is a positive message within the book. The 2019 book by the author, Kelly, is a prequel to this novel and titled "Lost Roses."

---
Ready to delve into this book?  This highly acclaimed book can be found at amazon.com and goodreads.com