Local Talent: 'Don't wanna be no star'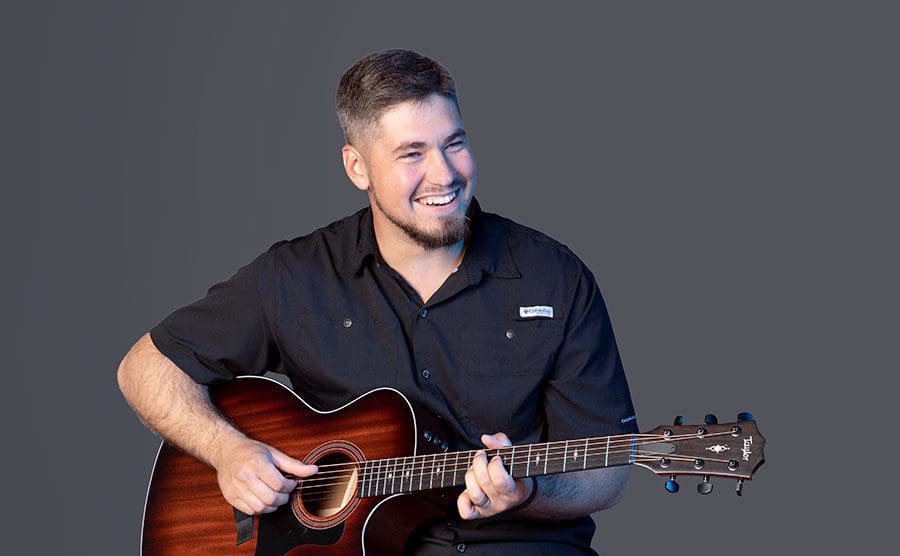 Singer, songwriter, guitarist wants to use his talents to give back to those he is thankful for.
Photo: Douglas Tyler
Growing up listening to all kinds of music, Braxton Bennett began learning electric guitar at age 10. Now, the 26-year-old guitarist, singer and songwriter creates and performs country and rock songs. With influences ranging from Hank Williams, Jr. to Metallica, Braxton describes his own genre of music as "all over the spectrum."
Though he's been involved with music for most of his life, he only started performing in October 2019. He now plays at venues from The Villages to Mount Dora and likes to keep it local. Church is also a big part of Braxton's life. He is a worship leader at Good News Church in Leesburg and is passionate about using his music to influence and help that community.
"I'm very thankful to God for placing that desire in my heart to wanna pursue music and wanna do something with it, to give my talents back to the Lord," he says. Braxton is also thankful to have the support of his family and friends, and the leadership he's been able to find in the community. "Very early on in my music career I've been able to meet some very talented people that have kinda taken me under their wing. I'm very thankful for that."
When writing a song, Braxton tends to use influences from songs he already knows. "So, when I'm sitting here singing something, I'll just kinda have that song in my head for a while and I just take a simple melody in my head and branch off from there," he says.
When asked about his favorite artists, he says, "That's a tough one. Every time somebody asks me that, I always tell them I don't know, because I couldn't do what I do if I could answer that, because it's such a wide spectrum. I just love it all."
Braxton's ultimate goal with his music isn't to be given the title of the next greatest musician. He'd just like to make a comfortable living doing what he loves. "I don't wanna be no star," he says.
Braxton only recently started recording his music, so keep an eye out for his demo, which should be out soon on many of your streaming platforms.
Originally from Buffalo, NY, Victoria graduated from Canisius College in 2018 with a bachelor's degree in English and Writing. In August of 2019, she relocated to Eustis, Florida, and soon began at Akers Media Group assisting with social media projects. Later that year, she was promoted to a full-time writing position at the company and has since found her niche telling the stories of so many of Lake and Sumter County's awesome people.
Share This Story!