Local Talent: Jack of all trades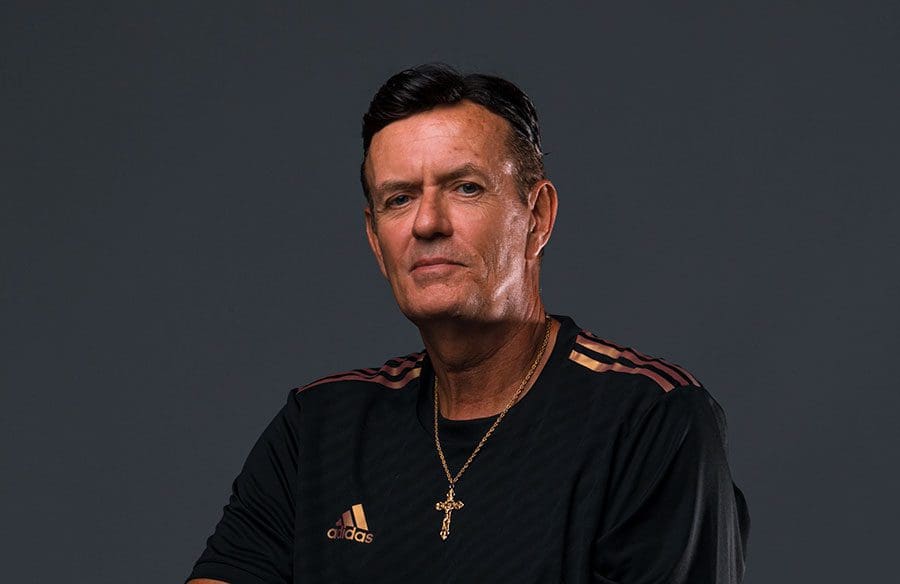 Poet, writer and runner says it's never too late to start working on your goals.
One night, when Carl Scharwath was on a run, he heard voices down the road. He turned his head and was immediately greeted with two bright headlights, so he quickly sprinted, barely making it out of the car's path. The scary incident sparked an idea, so the next day, Carl wrote both a poem and a short story about the night before. He had never been a writer or written poetry, but both the poem and the short story 'The Sinful Runner' ended up getting published in 2014.
Since then, Carl has had poems, short stories, essays, interviews and photographs published in over 170 journals worldwide, with seven of his photos appearing on the covers of journals. "I also grew out of poems. So, I wrote poems for maybe about four years, and then I decided to write more short stories. Fiction, very short. I love writing short stories. They're very difficult to write, a poem I can just write and be done with it," Carl says.
He describes his poetry as "minimalist," poems of about 12 lines or so. He writes "philosophical" poetry. His goal is to help people see the beauty of life, rather than just to get his poems published, although that feels pretty good too. Carl has also written a 10-minute play he hopes to get on stage. "My goal is to do something locally where I would find the actors and actresses, and I had a couple bites but I'm still working on that," he says.
"I think I became a writer because I've always been a reader. Basically, every day I read an hour, consistently since college. But when I read, I like reading older classics. I figure, I don't want to read modern books because I can watch it on TV," Carl says. His favorite author is Hermann Hesse, and Sylvia Plath is his favorite poet.
As far as his photography goes, it started small. He started posting photos on Facebook and soon, people were contacting him hoping to use his photos to write their own poems. He submitted some of the collaborative work and has had five published. "This one girl sent me a poem and I said, 'Well my job is easy, I take the photo, you had to write the poem, I really appreciate you and that my photography inspired you,'" he recalls.
Carl has two big goals he'd like to accomplish: number one, to get published in The New Yorker, the magazine he submits his poetry to twice a year; second, to get his 10-minute play on stage. He has corresponded with some local theatres and his hope is to organize a 10-minute play festival, featuring local actors performing his and other local playwrights' works. He recently checked a big goal off his list when his photography was featured in the Mount Dora Center for the Arts "Be a Part of It" online auction in September.
Carl also has some of his work included in the recently published anthology "Streams of Light," which features poetry from writers all over Lake County. You can find "Streams of Light" on Amazon for $10.25.
Originally from Buffalo, NY, Victoria graduated from Canisius College in 2018 with a bachelor's degree in English and Writing. In August of 2019, she relocated to Eustis, Florida, and soon began at Akers Media Group assisting with social media projects. Later that year, she was promoted to a full-time writing position at the company and has since found her niche telling the stories of so many of Lake and Sumter County's awesome people.
Share This Story!