Local Talent: Sings like an angel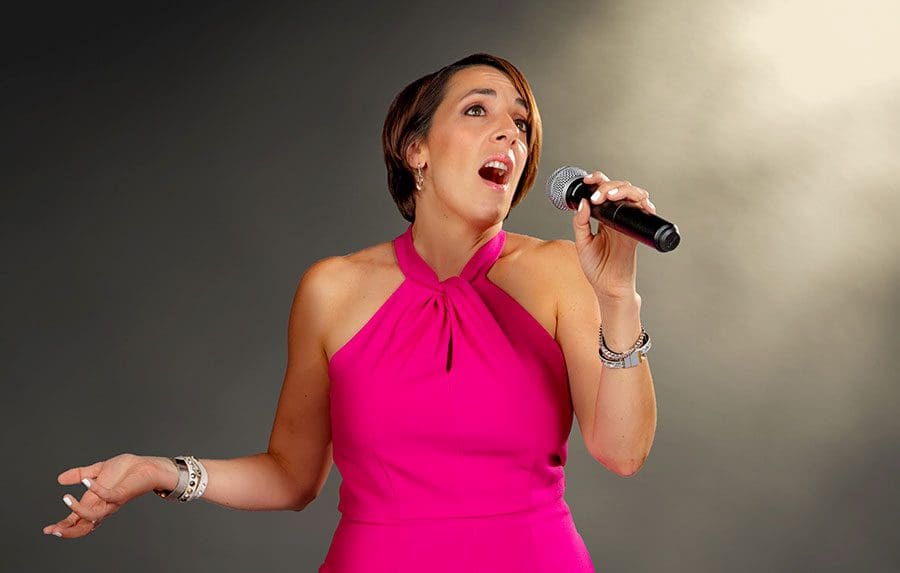 Popular Villages performer Dawn DiNome eager to take the stage as Sandy in musical 'Grease.'
Photo: Nicole Hamel
No matter the venue, when Dawn DiNome sings, her goal is to provide a delightful experience.
"I always try to give my best," says the soprano singer who prefers singing mezzo. "Sometimes it's just about the audience's response to a particular performance that makes it a magical event, where it all seems to flow."
Her favorite music genre is Broadway musical theater and contemporary Christian music. "I usually feel a connection to the words," she says. "There's always a story told in a song, and I try to connect the audience to the story within that song."
She's looking forward to playing Sandy in "Grease" at the Savannah Center on Jan. 6-8. The musical was initially slated for last March, yet had to be rescheduled because of COVID-19.
Soon after moving to Fruitland Park in 2008 from New York, Dawn's beautiful voice was noticed at St. Vincent de Paul Catholic Church in Wildwood, Villages' social clubs, restaurants, on stage at Savannah Center, Katie Belle's, and also at town squares accompanied by her father, Ralph DiNome and his band, Flashback.
"I tend to get the compliment that I sing like an angel," says Dawn, 41. "I usually reply with 'I'm no angel, just ask my mom."
She also sings with the trio, The Amazing Grace Notes, at St. Vincent de Paul.
"We've done several shows at the church to raise money for the building fund and I've also sung on a few cruises in the last few years," says Dawn. "The Villages has kept me so busy work-wise in a variety of ways for several years that I haven't needed to go elsewhere. I am blessed that I get to work in a place where I can share my gift."
One of Dawn's favorite times was a CD release concert in 2012 at her church.
"It was the first time doing a solo performance rather than being a guest in someone else's show. The response was overwhelming. There was standing room only, and the performance went so well," she says. "It's definitely a performance I'll never forget."
Her parents noticed her vocal talent as a young child. "I was really shy growing up, so as much as my dad tried to push me to sing publicly, I resisted a lot," says Dawn. She began musical training in her 20s.
"He has always pushed me to succeed," she says of her father. "I'm sure in part because he didn't take the chance on himself when he was younger, but also, I know he's always seen my potential and tried to foster it. And now that he's a Villager, he's had a second chance at it himself, which is great. I'm proud to see him succeed at what he's always wanted to do as well."