Lots of choices for 'activated' Villages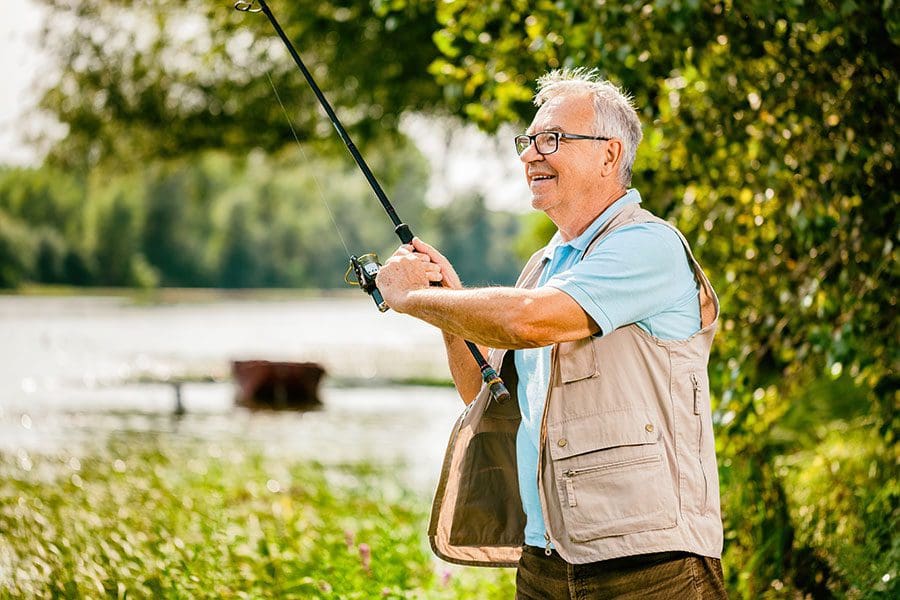 Want to have some fun? Check out 20 ways to enjoy life in The Villages.
The promise of active, comfortable and fulfilling retirement helped The Villages become the ​fastest-growing city in the United States, and that promise is being kept. The developers have worked diligently to phase in activities as restrictions of COVID-19 have eased.
1 ) Golf
Many residents of The Villages came for the golf. After all, free golf for life is quite a draw. This includes playing free on 40 executive courses and membership at all 12 championship courses and country clubs. The Villages also offers two specialty courses and three golf academies. All those facilities give golfers ample opportunities to play challenging courses and also find a variety of ways to improve. In addition to the original designs by Nancy Lopez and Arnold Palmer, Villagers can enjoy professional golf tournaments, along with daily rounds with friends.
2 ) Pickleball
It's better than Wimbledon! With more than 100 courts, pickleball is one of the most popular sports. The fun and exciting game with the dimpled ball provides the serious competition of tennis with a smaller court and lower impact on joints. It's also a great multi-generational game. Players say it's addictive, and the amount of pickleball activity indicates why The Villages is referred to as the "Mecca" of the popular sport.
3 ) Arts & Crafts
These indoor activities are currently available subject to rules pertaining to COVID-19. Bring your own equipment and supplies and practice social distancing. One rule to note: only one person is allowed in the kiln room or craft closet at a time. If you have an arts or craft interest, chances are very good there's a group of like-minded people wanting to join you. Check the Recreation News or groups for meeting times and places.
4 ) Model Yacht Squadron
What's more fun than spending an afternoon sailing? Not much! The Villages Model Yacht Squadron (TVMYS) welcomes beginners, experienced sailors and interested spectators. Members race five different classes of radio-controlled boats at Ashland Pond behind the Lynnhaven Lane post office. "These models range from 18" to 5' in length, both classic and state-of-the-art yachts," says TVMYS Commodore John Goldsworthy. "Our club membership has doubled over the past four years, reflecting the growing interest in sailing and sailboat racing." Go sail away after checking out tvmys.org for information and dates for regattas. John adds, "Sailboat racing is a challenging hobby since it involves both strategic and tactical thinking and no two racing days are alike."
5 ) Nature Trails
The beautiful trails throughout the community provide easy access to Florida nature and picturesque scenery. Enjoy a peaceful stroll, ride your bike for miles or take a hike on beautiful trails. You may even want to take a few minutes in the quiet to meditate.
6 ) Air Gun
Activities begin in July for those interested in air-gun shooting, in which participants shoot pellets powered by compressed air. There are organized shooting competitions, camaraderie and good sportsmanship. Firearm safety is key and family fun is also an objective. Members also compete in The Villages Senior Games. Pistols and air rifles are used by club members. Enjoy yourself while developing hand-eye coordination and visual skills.
7 ) Archery
The merry men and women of The Villages Archery Club are dedicated to the sport of kings. Hitting the bull's eye is the goal, but enjoyment of the outdoors and fun physical activity are the benefits. Though archery may take only a little while to learn, mastery the sport takes regular practice and developing skill. Getting started is as easy as checking the website villagesarcheryclub.com for information and details.
8 ) Softball
It's not just a sport, it's an adventure! As the premier senior softball league in the country, The Villages Softball Program has everything from neighborhood leagues to Division I and Division II senior leagues. Play at the Knudson Softball Fields, Saddlebrook or the Buffalo Glen Softball Complex. It's obvious this is one of the favorite pastimes of Villagers and play is enjoyed throughout the year by about 3,000 players. Don't forget the hot dogs and other treats available at full concession stands during league play.
9 ) Lawn Bowls
It originated in Egypt, made it to England in the 13th century and is very popular in Central Florida. Lawn bowls, or bowling as most people call it, is a sport that uses skill and strategy more than physical activity. There's no equipment costs and teams of one, two, three or four people can play. If you think this might be the perfect game for you, check out thevillageslbc.org for information or drop in at the court at the Rio Grande Neighborhood Center.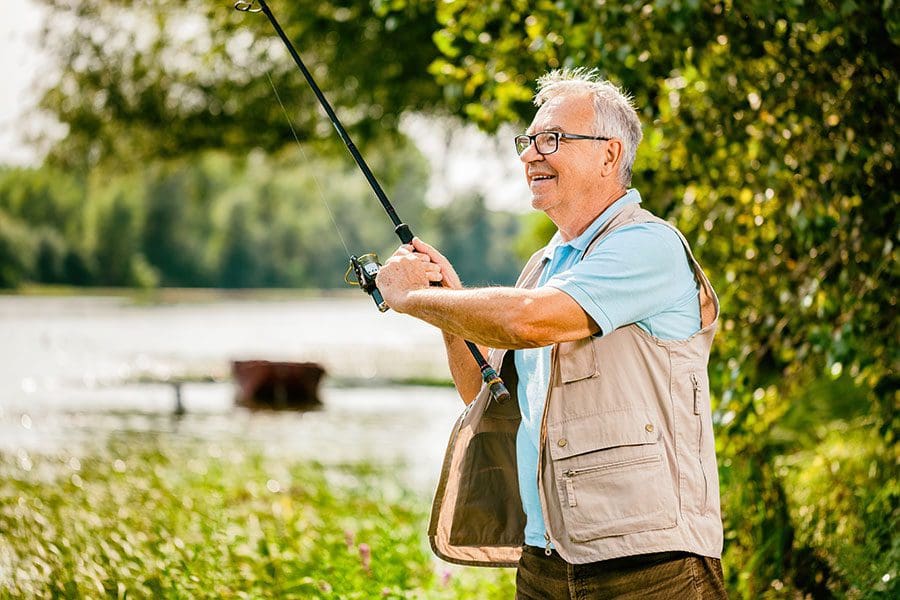 10 ) Gone Fishin'
It's Florida—great weather year-round for fishing. In The Villages, you'll find a number of excellent fishing spots. Want to fish, but don't have gear? Check out the loaner rod program organized by The Villages Freshwater Fishing Club and the Recreation Department. You still need a fishing license, and don't ignore a "No Fishing" sign when you see one. Great fishing spots are available in Lake and Sumter counties, most near recreation centers.
11 ) Kickball
It's simple. You learned the rules in elementary school, and it's fun. Playing kickball is a great way to exercise just as you did during recess at school. If you know the basic rules of baseball—or even if you don't, you're ready to play. Check with the recreation department for details on playing times and places.
12 ) Water Volleyball
This is one of the most popular and invigorating sports in The Villages. It's great exercise and good, clean fun! Moving in water means less stress on joints and terrific benefits for muscles. There's also the advantage of enjoying competition and being with—or making—friends.
13 ) Billiards/Snooker
Did you know a pool tabletop is green because the game was originally played on grass? Way back when, it was a lawn game kings enjoyed. The Villages Billiards Club also includes Snooker as part of tournaments and play. There are billiards rooms in most of the recreation centers. A sport that calls for manners, many players believe it's a game to be played for honor, not money.
14 ) Villages Camera Club
Though this group doesn't meet in the summer, it's a great place to increase your knowledge of photography and develop your skills. Members are encouraged to join the Photographic Society of America, an organization catering to all levels of photographers. Whether you do casual family photos or enjoy developing the art of photography, there's a place for you with this group. See villages.photoclubservices.com for information.
15 ) Darts
Villagers can play darts, a game that dates back some 700 years, in a variety of places. Dart Baseball, also enjoyed by Villages, was brought to the public by Life magazine in 1941, but the first dartball board was introduced in 1923.
16 ) Specialty Courses
Marsh View Pitch & Putt and Feeney Putt & Play are now a part of the golfing world in The Villages. The Marsh View 18-hole course includes a dedicated putting green. It's a walking-only course in the midst of nature, and clubs and carry bags can be rented at the starter shack. Golfers can work on their short game at Feeney Putt & Play. On an island, this course is also cart free. The Feeney course is the first course professionally designed for putting and includes two nine-hole putting courses.
17 ) The Villages Grown
Knowing a healthy lifestyle includes the food we eat, The Villages Grown produces fruits and vegetables grown on site. This hydroponically grown produce grows in water with a nutrient-rich feeder system. This means plants grow up to 50 times faster than those in soil and they're stronger and healthier thanks to the greenhouse environment. Seeds come from non-genetically engineered providers to ensure good plant stock. Taking it a step further, The Villages Grown has two laboratories to test the level of nutrients in the produce to ensure the community enjoys the best food possible.
18 ) Clubs
Though many of the more than 2,000 clubs in The Villages currently are not meeting or are meeting via Zoom, it's important to note they exist. Whatever your interest, there's a group of like-minded people who enjoy getting together and participating. From art to Zumba, you'll find a place for you to pursue that special hobby or activity you enjoy.
19 ) Beach Tennis
A combination of tennis, badminton and pickleball, beach tennis is one of the fastest growing sports in The Villages. The game uses a smaller, sand court and a higher net for teams of three per side. Scoring is done like tennis. Courts are being built throughout The Villages. Check the The Villages Recreation & Parks News for places and times to play.
20 ) Bird Watching
Florida is a bird watchers haven, and The Villages is their paradise. The Village Birders meet monthly and schedule walks in various preserves and wetlands to seek out beautiful birds. Gary Babic is president of The Village Birders, and he says the beauty of birdwatching is you can enjoy doing it in your own backyard. "This time of year, the birds you will see are year-round residents because the migrants have left… Behavior is fun because it changes during the season," Gary says. "Rather than run to a book, take time to look at the bird! Take out your phone and take a photo… then you can put a name on the bird." Walks are scheduled on the club's website (villagebirders.org) beginning in October. Within the community, walk the trails of the Sharon Rose Wiechens Preserve or Hogeye Preserve and others. If having a pet bird is more your style, check out the Parrots R Us Club.
---
Note: For complete information and instructions, see The Villages Recreation & Parks News.
Use of restrooms is limited for all activities
Leigh Neely began her writing career with a weekly newspaper in the Florida panhandle, where she not only did the writing, but delivered the papers to the post office and dispensers. She has been writing ever since for a variety of newspapers and magazines from New Jersey to Leesburg. With her writing partner, Jan Powell, Leigh has published two novels as Neely Powell.
Share This Story!