LSSC partners with Lake Cares Food Pantry to provide food to students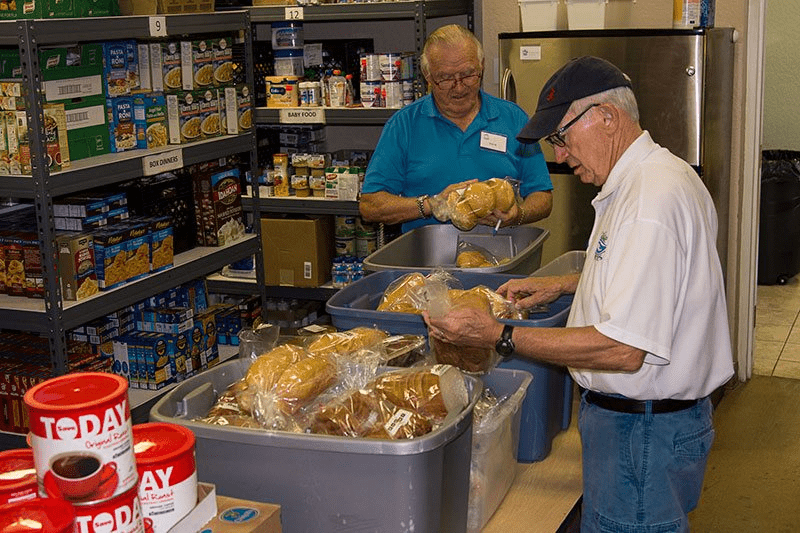 LSSC partners with Lake Cares Food Pantry to provide food to students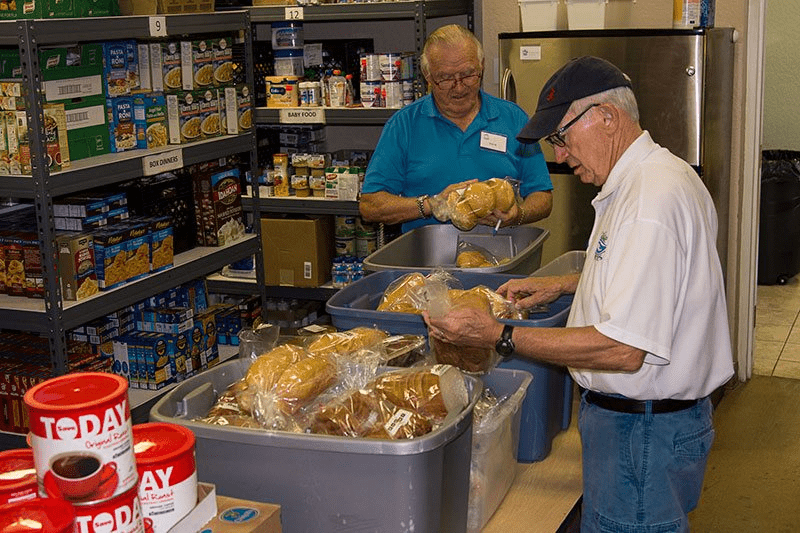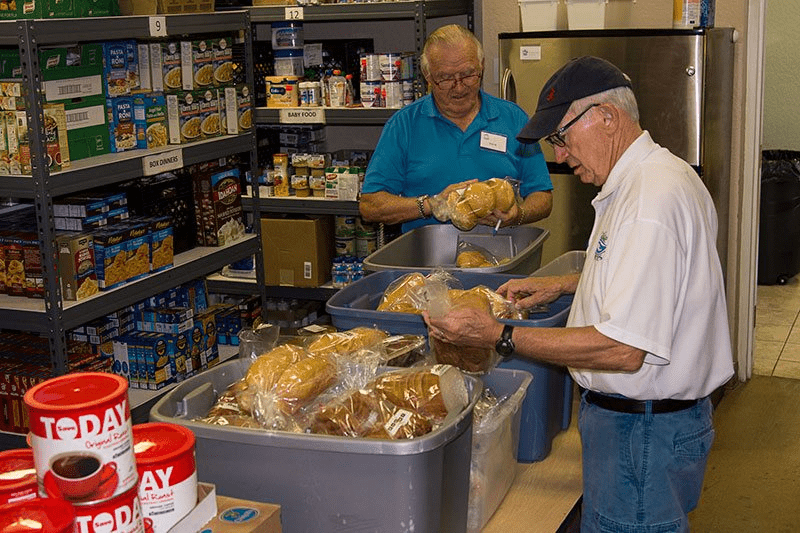 Volunteers at the Lake Cares Food Pantry in Mount Dora. // Archive photoThe Leesburg campus of Lake-Sumter State College is partnering with Lake Cares Food Pantry to provide more than 20,000 pounds of food to students experiencing personal and economic impacts from the COVID-19 pandemic.
Kevin Yurasek, director of strategic communications for LSSC, predicts 400 students will benefit from the drive-thru distribution scheduled for 11am Thursday, May 21, at the LSSC campus, 9501 U.S. Highway 441 in Leesburg,
"Food and security has been an issue, especially in our county," Kevin says. "We know a lot of our students have lost a large part of their income from their part-time jobs; they have been impacted from COVID-19."
Kevin says the event is being offered through the LSSC Foundation's student emergency assistance program, thanks to the generosity of an anonymous donor and in coordination with Lake Cares Food Pantry. Students eligible to participate are those who took a class in or are enrolled for Spring 2020, Summer 2020 and Fall 2020 semesters.
"Lake Cares has been great to work with," Kevin says of the Mount Dora-based food pantry. "We were able to take the donation from the donor and come up with creative ways to make it stretch as far as we can."
Irene O'Malley, executive director of Lake Cares Food Pantry, praises the efforts of Dr. Laura Byrd, vice president of institutional development and executive director of the LSSC Foundation, in spearheading the project.
"Dr. Byrd recognized the need for college students to receive food during this time of crisis," says Irene, adding this is the first time Lake Cares has worked with the college on food distribution. "Our goal is that this will help 400 students, and Lake Cares is very happy to be partnering with the college on this program. The partnership has been wonderful."
Irene says the college is supplying about 50 volunteers for the drive-thru event, which will feature two semi-trailers containing 2,000 pounds of food. Students will receive a package with nutritious meals and fresh produce to last more than a week.
LSSC students can obtain additional information at:  https://www.lssc.edu/2020/05/food-distribution-for-lssc-students-on-may-21/.
Originally from Anderson, Ind., Theresa worked for The Herald-Bulletin for many years. After experiencing a winter with 53 inches of snow, her late husband asked her to get a job in Florida, and they headed south. Well known in the area, Theresa worked with The Daily Sun and The Daily Commercial prior to joining Akers.
Share This Story!