Marlin Graden, Manager and Lead Designer | Inspired Closets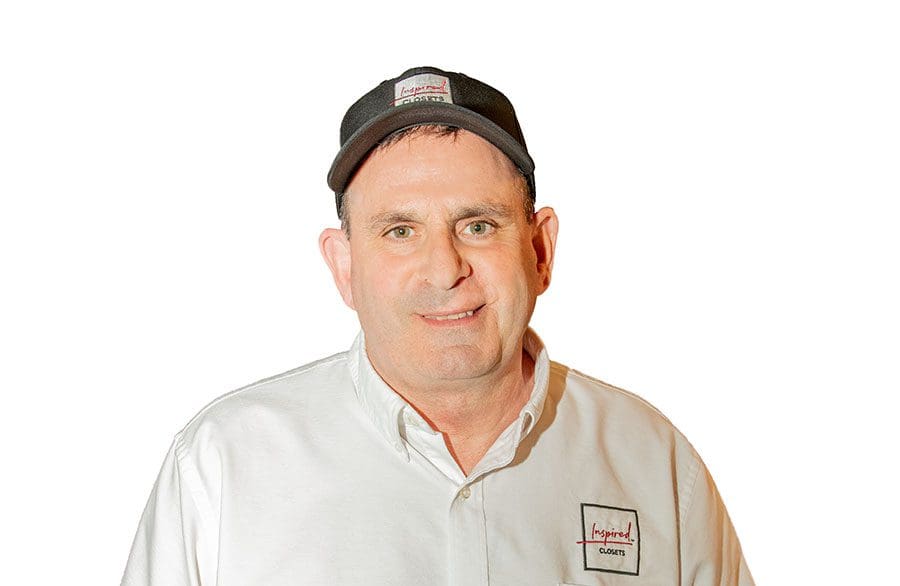 Q. What makes Inspired Closets unique?
A. Inspired Closets is a small company with a big name and reputation. It has been family-owned and operated for 17 years – having served everyone from families just like ours to big developers – and it was awarded an exclusive service contract with The Villages for new home construction.
At Inspired Closets, customers will be impressed the moment they step into our elaborate, expansive showroom, where they will see a variety of closet displays and accessory options for every room in the home. Having a showroom is beneficial because people like to visualize what a closet is actually going to look like in their own home. Once they pick out their dream closet, we use a specialized 3D design software so they can see their closet designed to scale before anything is ordered. We have quick turnaround time on design and quotes—usually within 24 hours.
Another plus is that Inspired Closets is manufactured on-demand, meaning each piece is specifically made for a customer's individual project, which gives us incredibly quick turnaround times. Customers also have peace of mind knowing that each job is completed by our installation crews who are licensed and insured. They are our employees, not subcontractors who jump from company to company for this kind of work. We'll use touch-up paint to repair any areas that need it before we install our products. We also wipe everything down before installation is completed and we vacuum our customers' floors, extra touches we receive a lot of compliments for. Simply put, Inspired Closets offers white-glove service from beginning to end and we're so confident we are the best in the business that our products come with a lifetime transferrable warranty. We will take the stress off of you and do your project right.
With any project, the focus at Inspired Closets is always function first and form second. Customers want to spend their money wisely, so we want to give them a closet system that is both striking and efficient, that improves their overall quality of life. We also know you don't have to compromise beauty for function. Inspired Closets projects are known for being just as gorgeous as they are functional. With over 20 colors, textures, and finishes to choose from, a variety of hardware and door profiles, and the latest design accessories and trends, we will always give you a closet that is fresh, functional and uniquely yours.
These are the reasons why most of our business comes from word-of-mouth. It's our goal at Inspired Closets to not only meet the needs of customers but exceed their expectations.
---
352.748.0770
inspiredclosets.com
3107 E. S.R. 44, Wildwood