Meet a Villager: Linda Lee Keenan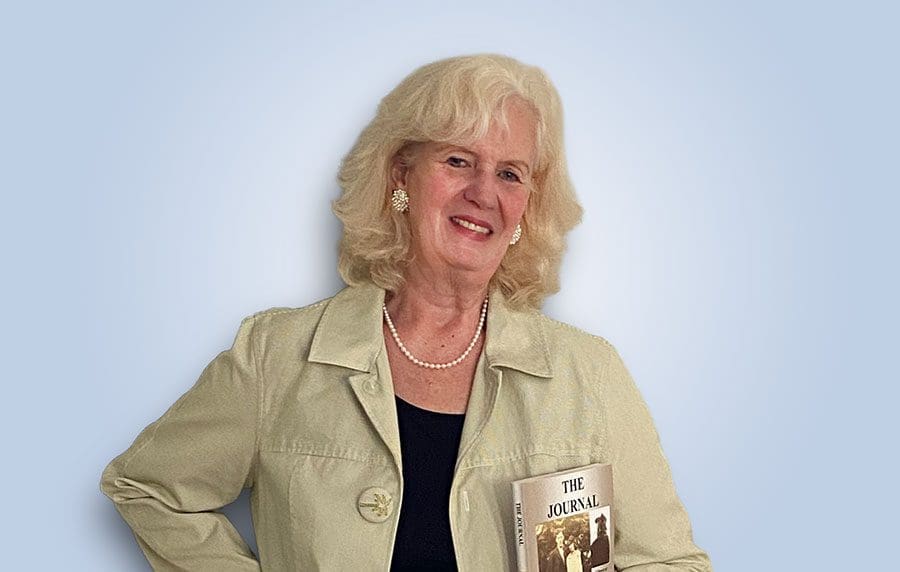 Local author writes historical fiction set in WWII era Poland.
Vital stats:
Author of "With Love From Poland" and "The Journal".
Resident of the Village of Fernandina.
Originally from Buffalo, New York.
Lives part time in Connecticut.
Has two daughters.
---
How did you first get interested in WWII? I was a late college student and I decided to have a history major and WWII just really captured my interest.
Did you travel to Poland to learn so much about the culture? It was from research and a fair amount of intuition. I would love to visit Krakow especially because that's where the book is stationed. It also is where Schindler had his porcelain factory that he saved Jewish people and I didn't realize it before I started. And then there's a crystal salt mine just outside of Krakow, and I stirred that into the plot as a hiding place for the characters.
Why'd you choose Poland specifically? Because that's where WWII started, and I always like to start my research at the beginning. I became enamored of the Polish customs and rituals and the fact that they didn't really have the help of other nations when WWII started. They were on their own and what they were able to do before other countries could get there was just amazing.
What's "With Love From Poland" about? I crafted a fictional family around that time and imagined that they formed an underground to get their family and friends out of Poland and they landed in Yonkers, New York where there actually are a lot of Polish people.
What's "The Journal" about? It's based on WWII and present-day Manhattan. It's fiction and it's about an interior designer in 2018 Manhattan who decides to research her genealogy and finds that she had a Swedish uncle who was a diplomat in WWII Berlin who also formed an underground. That's fashioned after Raul Wallenberg who was a real Swedish diplomat.
Are you planning on writing anymore? I just started another book which is a story of mysterious happenings that I'm collecting from people, like if you were saved mysteriously maybe by a guardian angel. People are really interested in telling me about their stories and so far, I have 10 stories and I wanna have 50 of them. It's garnering a lot of interest and it's so much fun because people love to read about that stuff, and they love to talk about it. It's called "Extraordinary Experiences."
What are your other interests? We're involved in our neighborhood. Fernandina is very active; they have block parties and driveways parties. During the pandemic we didn't feel isolated because we could get out and go somewhere and just hang out with our friends being six feet apart in our golf carts.
What do you like to read? I like science fiction a lot because it expands your brain.
What's your favorite season? Springtime.
Favorite TV show? I really like Amazon's series called "Bosch." It's about a private detective in LA.
Guilty pleasures? Chocolate chip ice cream.
Where can people find your books? They're on Amazon, Barnes and Noble online and Ingram Books in softcover and ebook.
Originally from Buffalo, NY, Victoria graduated from Canisius College in 2018 with a bachelor's degree in English and Writing. In August of 2019, she relocated to Eustis, Florida, and soon began at Akers Media Group assisting with social media projects. Later that year, she was promoted to a full-time writing position at the company and has since found her niche telling the stories of so many of Lake and Sumter County's awesome people.
Share This Story!