Meet a Villager: Richard Barth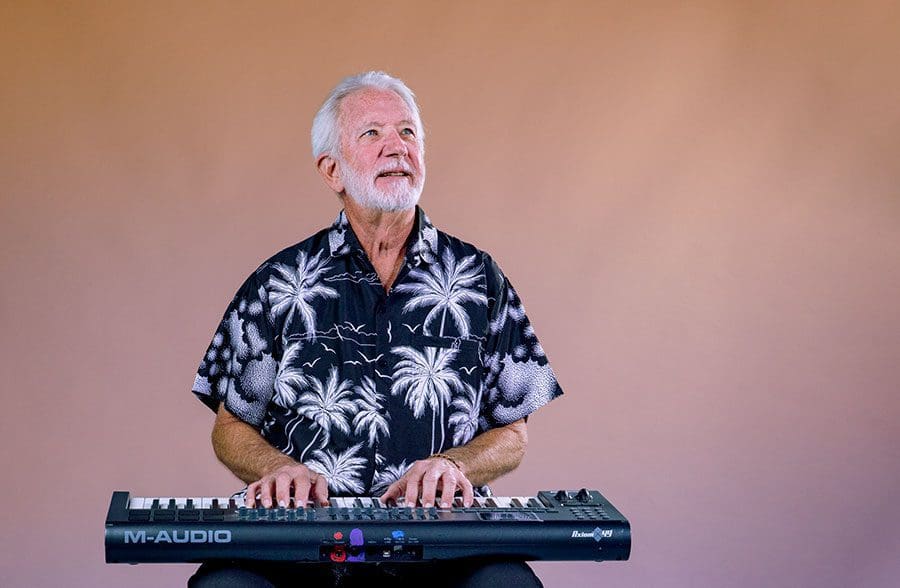 Photo: Nicole Hamel
Performing is music to his ears.
---
Vital Stats
Earned a bachelor's degree in music at Baldwin Wallace University in Ohio.
Earned a master's degree in tuba performance from Northwestern University.

Served in the U.S. Army from 1968 to 1971.

Served as a salesman for Conn-Selmer, a company that sells musical instruments.
---
When did your love of music begin? I started taking piano lessons when I was in fourth grade. I wanted to play the trumpet, but my mom talked to some music educators who said make him play the piano first. Then I started playing the tuba in middle school. In high school, I played trumpet in the jazz band and I played tuba in the concert band. I played piano for fun.
How did your musical career develop after high school? I wanted to be a composer and write film scores in Hollywood. But after I graduated college, I was drafted by the U.S. military. I landed a job with The 5th United States Army Band in Chicago, then I got transferred to the Naval School of Music as the army's tuba teacher.


Tell me about being in The 5th United States Army Band. One of the highlights was playing for former president Dwight D. Eisenhower's funeral in Kansas. Ironically, I now live a short drive away from the Eisenhower Recreation Center in The Villages.
What happened after you left the military? I moved back home to Cleveland and played with anyone who needed a tuba player. I played extra with the Cleveland Orchestra, as well as with the Metropolitan Opera. I got to play alongside Meredith Wilson, who wrote the music and lyrics for the Broadway musical "The Music Man," and Henry Mancini, one of the greatest composers in the history of film who won four Academy Awards and 20 Grammy Awards.
How long did you continue playing the tuba? I quit in 1985 because I developed focal dystonia in my hand. It's a neurological malfunction that caused me to jerk. It was tough, but I learned that being a tuba player was something I did and not who I was. I didn't lose my health, my wife or my children. It was a marvelous lesson, but also an incredibly tough lesson.
When did you retire? In 2013, the same year I moved to The Villages. I still had a desire to perform music. I eventually started a rock and roll band called Bill Board and the Headliners. My drummer is my college roommate who was best man in my wedding 52 years ago. He spent many years as principal percussionist for the Indianapolis Symphony Orchestra. Prior to the coronavirus, we performed on the first Saturday of every month at the Everglades Recreation Complex.
Favorite musicians: Gustav Mahler and Elmer Bernstein.
Guilty pleasure: Scotch whisky.
Advice for aspiring musicians: Plan a lucrative career outside of music. When I got out of graduate school, there were two openings in major symphony orchestras for a tuba player. For each there were more than 100 applicants. People get those jobs and stay in them for 40 years. The jobs are so few and far between.
Golf: My goal is to shoot my age. I'll have to live awfully long.
Akers Media Group's James Combs has been a staff writer for several local publications since August 2000. He has had the privilege of interviewing some of Lake County's many fascinating residents—from innovative business owners to heroic war veterans—and bringing their stories to life. A resident of Lake County since 1986, James recently embarked on a journey to lead a healthier lifestyle. He has lost 60 pounds and walks nearly five miles a day. In his spare time, he enjoys target shooting, skeet shooting and watching his beloved Kentucky Wildcats!
Share This Story!