More Lake and Sumter events postponed over coronavirus concerns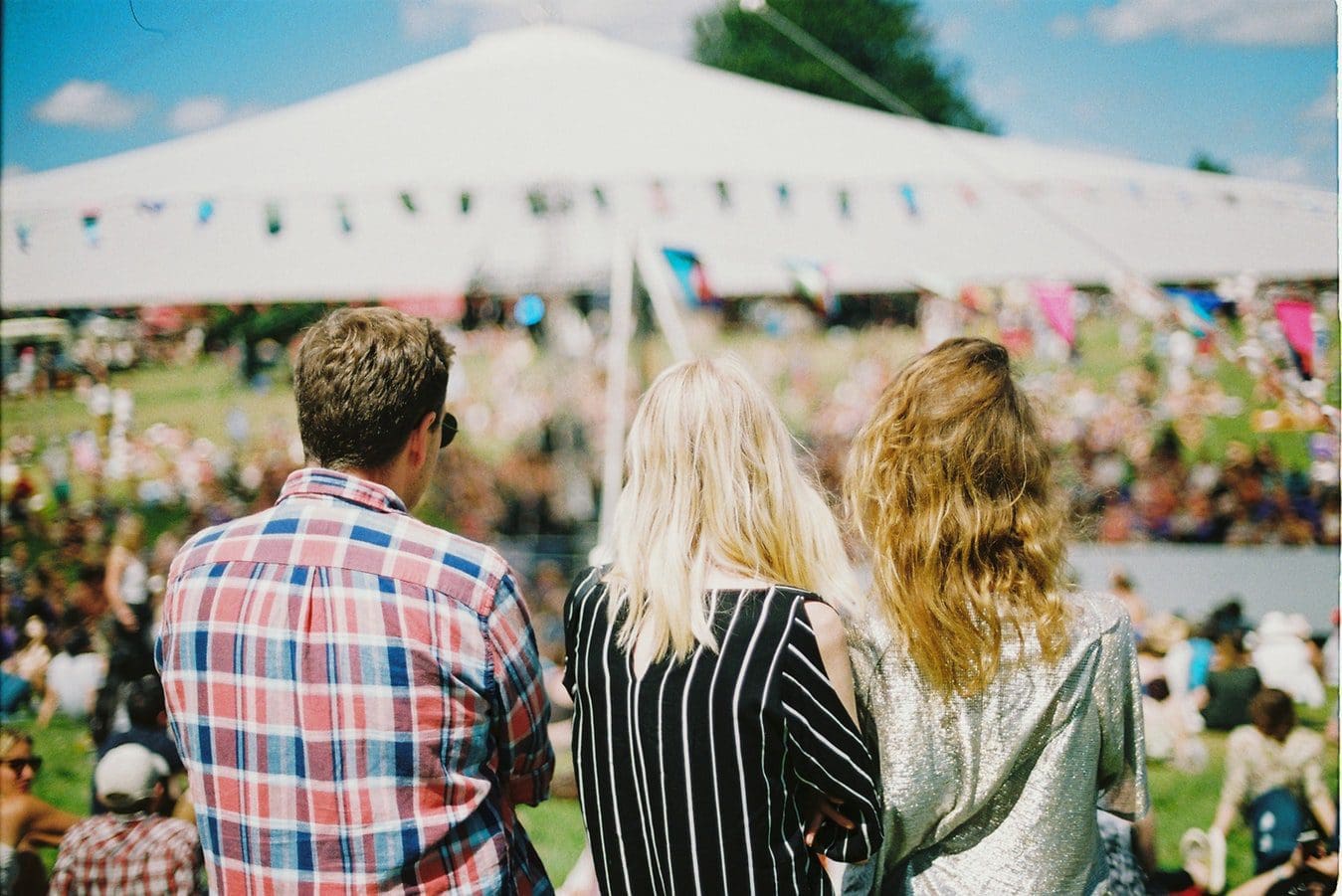 Cities and hospitals continue to react to health department directives by taking precautionary measures to help curb the spread of COVID-19, or coronavirus.
In Leesburg, effective Monday, March 16, through Monday, March 30, all meetings and activities at the following city facilities will be suspended: Venetian Center, Resource Center, gymnasium, splash pad and Leesburg Public Library. This includes all city-sponsored programs and use of meeting rooms by outside organizations and individuals, a news release states.
Recreation athletic programs, including baseball, softball, pickleball and field rentals, also are suspended during this period.
City staff will directly contact those affected by these closings.
The Downtown Leesburg Business Association's BBQ and Blues event scheduled for March 21 has been postponed. The Leesburg Partnership annual Spring Fish Fry set for April 2 also has been postponed.
The AARP Tax Aide program offered at the Leesburg Public Library has been suspended. All other events, programs and meetings at the library were previously suspended as well.
The library is the voting location for Precinct 26 in Lake County elections. It will be open for Presidential Preference Primary voting from 7am-7pm Tuesday, March 17, for residents assigned to that precinct.
The following public meetings have been postponed in Leesburg:
Code Enforcement Special Magistrate meeting scheduled for 5pm Tuesday, March 17.
Planning and Zoning Commission meeting scheduled for 4:30pm Thursday, March 19.
New public hearing dates for the rescheduled meetings will be publicly advertised with reasonable notice.
Check leesburgflorida.gov for the latest information.
In The Villages, district administration released an updated list of cancellations in the community (follow districtgov.org):
The Irish American Parade scheduled for Tuesday, March 17.
Outdoor Concert, March 18.
All district-sponsored indoor events at the recreation centers including:
The Spring Craft Show at Lake Miona, SeaBreeze and Eisenhower regional recreation centers.
The Film Noir Showcase at Savannah Center, March 17.
Camp Villages Program STEM Challenge at Moyer Recreation Center, March 20.
The District also is implementing the following facility and schedule changes that will take effect Tuesday, March 17:
Recreation activities – the following changes will be in effect until March 31:
The operating hours of the Recreation Centers will be 7am-8pm.
All scheduled indoor activities in the recreation centers are canceled.
All Sports Pool activities other than Combo Swim are canceled.
All scheduled outdoor activities of 50 or more people are canceled.
The Enrichment Academy (TEA) courses scheduled through March 31 are postponed and will be rescheduled.  Participants will be notified by email of alternate course dates.
Outdoor Excursions and Lake Sumter Line Boat Tours are canceled.
Parks, Dog Parks, Fenney Putt & Play, Outdoor Exercise Equipment, Sports Courts & Swimming Pools remain open.
All Fitness Clubs will be closed.
The Southside Hot Tub will be closed.
District board and committee meetings are canceled for the month of March:
Architectural Review Committee
Amenity Authority Committee Budget Workshop
Project Wide Advisory Committee Budget Workshop
North Sumter County Utility Dependent District (NSCUDD)
Sumter Landing Community Development District
Brownwood Community Development District
Village Community Development District No. 5
Village Community Development District No. 6
Village Community Development District No. 8
Village Community Development District No. 9
Village Community Development District No. 10
The following other district meetings and events are canceled through March 31:
NSCUDD Solid Waste Management Plan Special Workshop
CDD Orientation
Resident Academy
The Villages Public Safety Department
Smoke detector changes
CPR classes
The South Lake Chamber of Commerce is postponing all events previously scheduled through Friday, April 3. The chamber is working with event partners and sponsors to reschedule these events, according to a news release.
The chamber offices plan to remain open during this time. Its primary goal is to support businesses and serve as a source of information. The chamber homepage will be updated regularly with current information regarding COVID-19 and resources to assist your business as you prepare for the potential impacts of the virus. This page includes important links from Gov. DeSantis' office, the Emergency Operations Center, Centers for Disease Control, Florida Department of Health and partners at the Florida and U.S. Chambers of Commerce.
The chamber is still planning to host the fourth annual South Lake Business Awards on Thursday, April 23, at the Magnolia House in Trilogy. This event highlights the "best of" South Lake and honors businesses and individuals with three signature awards. Voting is open for the "best of" awards until March 23 at tinyurl.com/SLBA2020.
Tickets and sponsorship opportunities remain available. Additional information can be found on the chamber website or by contacting Amanda Nethero at amandan@southlakechamber-fl.com or 352.394.4191.
The chamber also encourages consumers to support businesses by: buying gift cards now and using them later; buying items now for future pickup; asking business owners how you can help them during this time; and keeping contracts and memberships current; most businesses rely on your support to operate.
Lake County government is encouraging the use of online services whenever possible to help reduce person-to-person transmission of COVID-19. In a news release, the county reminds residents that digital services are available in lieu of an office visit to:
–          Apply for a permit.
–          Apply for zoning clearance and zoning permit.
–          Access historical maps, interactive maps and more.
–          Access the events calendar.
–          Apply as a vendor and track the status of current bids/RFPs.
–          Register to vote.
A complete list of services and links are available on the county website at lakecountyfl.gov/online_services/. For county updates regarding COVID-19, visit lakecountyfl.gov/covid-19/, and follow the Lake County Emergency Management Facebook page at facebook.com/lakecountyflemergencymanagement/.
AdventHealth has revised its visitor policies at all of its hospitals and facilities, according to a news release.
Visitor Policy Changes
In order to provide a safe, healing environment for patients and team members, AdventHealth is modifying its visitor policies, effective Monday, March 16, for inpatients, outpatient labs and imaging centers, and Wednesday, March 18, for Centra Care and physician practices.
Everyone, including outside vendors, visiting AdventHealth facilities will be screened each time they enter the facility. If any of the screening identifies a symptom of concern, the visitor will not be allowed to enter the hospital until testing would confirm they do not have COVID-19.
Visitors who are sick are asked not to visit patients or enter the facility unless they are seeking personal medical care.
Children under the age of 12 are prohibited from visiting a facility unless they are seeking care. We continue to provide pediatric care; this policy applies to visitors only.
People who have COVID-19 or have been in contact with someone diagnosed with COVID-19 are not allowed to enter the facility as a visitor.
All visitors must wash their hands or use alcohol hand sanitizer before and after leaving patient rooms and the facility.
For specific information on visitation hours, call the AdventHealth facility ahead of time as visiting hours may change.
Preparations
AdventHealth leaders have been planning for and continue to be prepared for a patient with coronavirus. These preparations include:
Educating physicians and clinical teams on the latest guidelines from the Centers for Disease Control and Prevention and Florida Department of Health.
Screening all patients at care entry points at all facilities.
Deploying measures, such as screening posters and questionnaires, at our facilities to ensure we are capturing patient travel history and symptoms.
Working with our vendors and internal teams to ensure we have adequate supplies such as masks, protective equipment for team members, wipes and hand sanitizers.
Established a multidisciplinary leadership team that is working around the clock to ensure we have capacity, supplies, equipment and staffing to handle a potential coronavirus patient or influx of patients.
All of our hospitals are equipped to rapidly identify, isolate and care for a suspected or confirmed coronavirus patient.