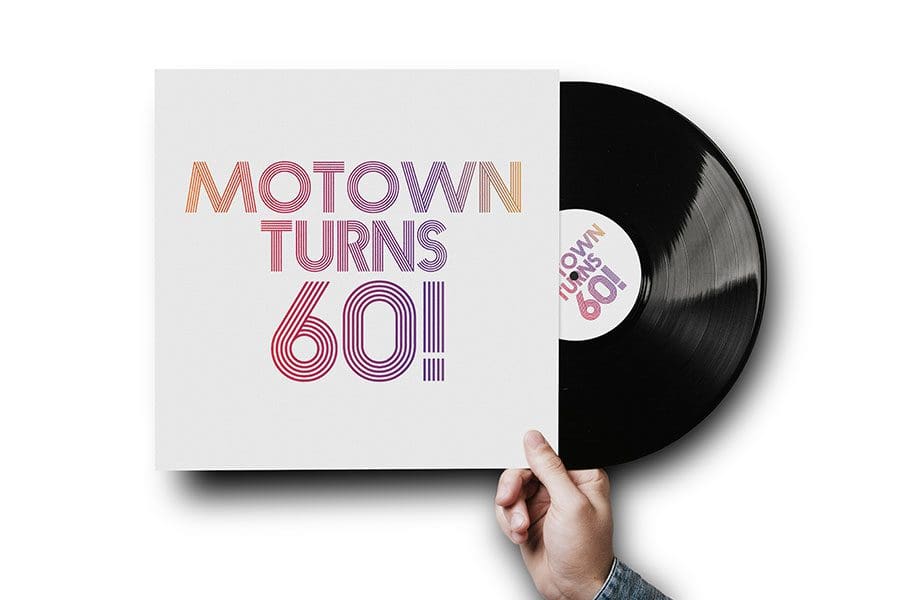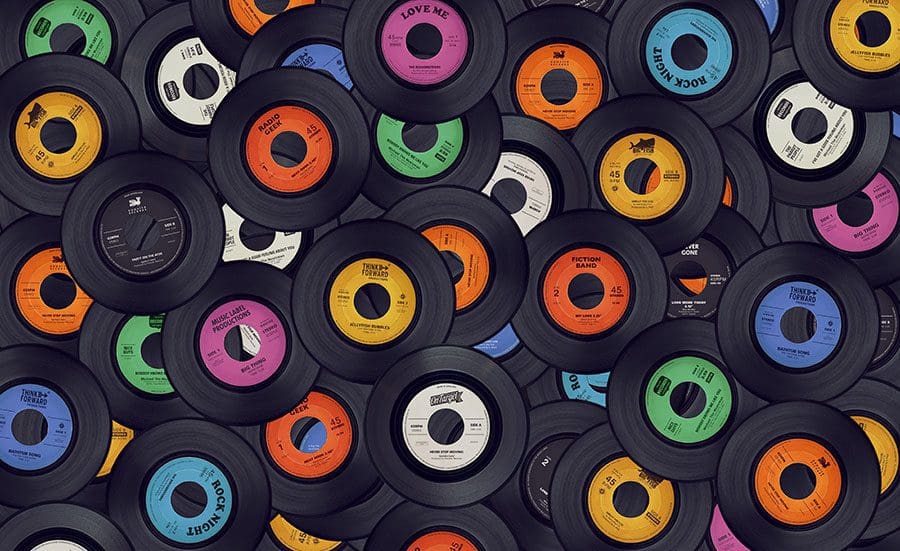 The distinct musical sound created in Detroit has been heard around the world.
The phone rang and I answered as I usually did, "Hello."
"Hi, this is Smokey Robinson, Jayne Kennedy asked me to call," said a deep and friendly voice.
It was 1972 and I was a radio DJ for WHOA Radio Capital in San Juan, Puerto Rico. Smokey, a star songwriter and performer for Motown Records, was in town for a gig at one of the luxury hotels. It was easy to connect with celebrity talent then, before the world went crazy with security needs.
We talked for about 15 minutes, and I think now, if I'd had a three-way connection on a cellphone, I could have connected to my radio station with the on-air personality. But, in 1972, the mobile phone was a year away from being invented and three-way calling was still a dream, while I had a legend on my phone.
Smokey was leader of the Miracles, the first act under contract (originally signed as the Matadors) to Motown Records. The company was the dream of songwriter Berry Gordy, and it changed the course of musical history. Robinson was its vice president.
This year, Motown Records is celebrating its 60th anniversary and a history of a phenomenal cultural exchange that helped heal a racially divided country and whose influence is still felt today.
Berry introduced such artists as the Supremes with Diana Ross, Stevie Wonder, and Marvin Gaye while becoming one of the most successful moguls in the world of pop and rock 'n' roll. He also found the Temptations, the Jackson 5 featuring Michael Jackson, Martha Reeves and the Vandellas, Gladys Knight & the Pips, Lionel Richie & the Commodores, and many more. Together, they had well over 180 No. 1 songs worldwide, according to motownmuseum.org.
In The Villages, residents have fond memories of the music that many of them listened to as youngsters.
"Loved Motown music," says Claire Rahn, of the Village of Gilchrist. "It has survived the test of time. 'Stop in the Name of Love' is a classic favorite."
Villagers can enjoy a musical trip down memory lane with "Forever Motown," coming June 10 to the Savannah Center, 1545 Buena Vista Blvd. Shows are at 5pm and 8pm. Straight from Las Vegas, the high-energy production features eight vocalists and a live band performing nearly 30 songs from the Motown era. Tickets are available at Villages box offices and thevillagesentertainment.com.
"Forever" started with a humble moment in time. With an $800 family loan, Berry established Tamla Records on Jan. 12, 1959, and bought a house at 2648 W. Grand Blvd. in Detroit, making it his Hitsville, U.S.A., office, according to billboard.com. He and his wife lived on the second floor, and the garage became a small recording studio with the first-floor kitchen a control room for the real work.
Falling back on his experiences on the assembly line at Detroit's Lincoln-Mercury auto plant, Berry wanted to "create a place where a kid off the street could walk in one door, an unknown, go through the process, and come out another door, a star," according to motownmuseum.org.
The first record released by the company was Marv Johnson's "Come to Me" on Jan. 21, 1959. However, a song co-written by Berry, "Money (That's What I Want)," was the first major hit.
A year later, Smokey and the Miracles put the company on the map with its first million-record seller, "Shop Around," the museum website states. Between 1960 and 1970, Smokey put out 26 top-40 hits with the Miracles as lead singer, chief songwriter, and producer.
Meanwhile, the creative Gordy knew Detroit as "Motor City" but changed "city" to "town" to give the name a friendly, homegrown flavor. The convergence of Motor Town became Motown and on April 14, 1960, he incorporated his business as Motown Record Corporation and history was made.
In 1961, Motown released the Marvelettes' No. 1 pop song, "Please Mr. Postman." That same year, two other groups, the Supremes and the Temptations, signed to Motown. The company blossomed under a string of consecutive No. 1 hits beginning with the Supremes' "Where Did Our Love Go" to the Temptations' classic "My Girl."
Within seven years, Motown expanded to seven neighboring houses. By the end of 1966, Motown had 450 employees and was grossing $20 million.
"My wife and I danced to Motown at our senior prom in 1967," says Dan Kincaid, of the Village of Dunedin. "I have a jukebox of it in my house right now!"

Berry's dream was to make music for everyone in the world, so he set his sights on television and movies. He booked his artists on "American Bandstand" and "The Ed Sullivan Show." The Supremes were the first R&B act to play New York's Copacabana club, which opened doors to venues around the world, motownmuseum.org states.
The 1960s are remembered for many historic events, but Motown brought rhythm and blues and soul music to the forefront with its distinctive sound. Much of the African-American music of the time had roots in gospel and blues, but Berry pulled artists away from that trend with catchy pop lyrics, giving the music its own style. Under his influence, singers and songwriters brought African-American popular music to a new level where it would not be dismissed as minority taste.
"That music energized me," says Phyllis Walters, of the Village of Summerhill. "It was a reprieve from the duress of college classes."
Today, Motown is synonymous with African-American capitalism, pride, and self-expression, and recognized as having produced some of the greatest talent under one company name anywhere. In the late 1980s and '90s, all of Motown's major artists were inducted into the Rock and Roll Hall of Fame. Berry was inducted in 1988. A man of vision, talent, drive and determination, he created a world of love for everyone and the "Motown Sound" is loved by millions around the world.
Berry moved Motown headquarters in 1972 to Los Angeles. Today, the label is part of the Universal Music Group with its classic recorded music catalog managed by Universal Music Enterprises. Motown songs from 1959 to 1985 are represented, according to motownmuseum.org.
In April, CBS aired "Motown 60: A Grammy Celebration," a concert co-hosted by Smokey and featuring Motown legends such as Diana Ross and Stevie Wonder. During the show, Berry said he wanted his label to bring people together from all walks of life through "a legacy of love."
"My dream came true," he told the capacity crowd.
So, what about Jayne Kennedy, my friend who connected me to Smokey? While in high school in 1970, she was the first African-American woman to win the Miss Ohio beauty pageant. She married the following year, and Smokey was best man at her wedding.
She went on to become a model, actress, and one of the first female sportscasters on "The NFL Today." But when we met in Puerto Rico, she was touring as one of the Ding-a-Ling Sisters on "The Dean Martin Show."
Being thoughtful, she asked Smokey to call me when he was in town, and he did.
My conversation is only a memory for me, but it happened. Just small talk; he was doing his friend Jayne a favor because she asked. Nice people.
---
Musical notes about Motown
The singers from Motown were also known for their unique choreography.
Outside the United States, the company was known as Tamla Motown.
Berry Gordy has written or co-written many well-known songs, including "Do You Love Me?" by the Contours, and "Jump" by Kris Kross.
Martha Reeves worked as a secretary at the record company before breaking out with Martha and the Vandellas.
Motown was the first commercial record company in the U.S. owned by an African-American.
Smokey Robinson named his children Tamla and Berry after the record label and its founder.
110 top-10 hits came from Motown between 1961 and 1971.
Source: flyingmusic.com