Mount Dora cancels Fourth of July celebrations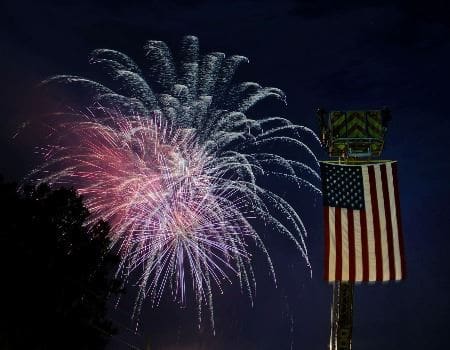 The city of Mount Dora has canceled its Freedom on the Waterfront celebration, Fourth of July Parade and fireworks, though officials are exploring options to stage a fireworks show later in the summer.
In a news release from Mayor Cathy Hoechst, she says the decision was made Tuesday, May 19, after much discussion during the City Council meeting.
Plans for another traditional event have been revived. Mount Dora High School will conduct graduation ceremonies at 9am Thursday, June 11, at Renninger's Market, 20651 U.S. Highway 441. The city is turning orange as businesses decorate with school colors to honor the graduating seniors.
Like other cities during Phase II of the state's reopening plans, Mount Dora's restaurants and stores are at 50 percent occupancy, and guidelines for 6-foot social distancing and frequent hand sanitizing remain in place. Masks are optional, however, some facilities require visitors to wear them inside their space. Bars and large entertainment facilities, including theaters, remain closed, the release states.