Mount Dora Culver's Opening Oct. 16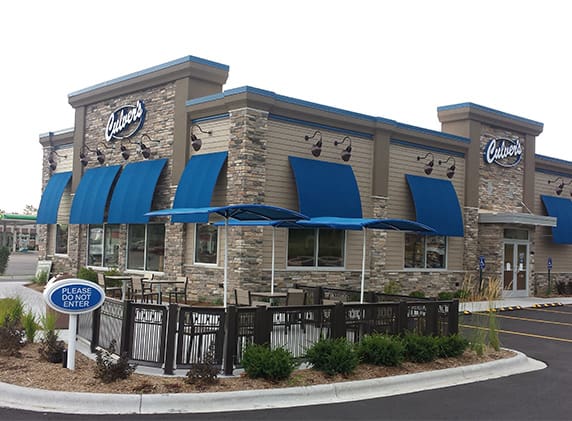 The new Culver's located in Mount Dora at 18966 U.S. Hwy 441, just south of the Key Foods and Walgreens shopping center, will be opening its doors very soon!
Construction has come to a close, and burgers, cheese curds, and custard will soon be consumed on the property in the coming days. This is one of the most popular fast-food establishment chains that continues its expansion into Florida.
When the Culver's in The Villages opened a few years ago, lines were out the doors, and the restaurant remains popular even today. The Mount Dora location marks the first time Culver's has ventured to this part of Lake County.
Residents are eager, and so is franchise owner Christien Liebl, a Mount Dora resident who also worked for Culver's in Wisconsin when he was 17. He dreamed of climbing the corporate ladder, and that dream is on the cusp of realization as Liebl is about to own his own franchise location.
Culver's, a renowned Midwestern fast-food chain, originates from Wisconsin. The brand debuted in 1984 and has since expanded to more than 954 locations across 26 states. Over 100 of those locations are in Florida, including the new Mount Dora establishment.
The restaurant will open daily, 10:30 a.m.-10 p.m. The addition is welcomed for the employment opportunities it presents for Mount Dora, and many anticipate its grand opening in the coming days.
Kyle Coppola was born in Newton, Massachusetts and received his Bachelor of Fine Arts in Communications from Curry College in 2016. After traveling to Florida on a family vacation, he decided he could not get enough of the warm weather and made the move from snowy Massachusetts to central Florida 8 years ago.
For the last decade Kyle has gained valuable experience in social media content creation, marketing and sales, writing, video production, sports announcing and even broadcasting for local radio stations, such as FM 102.9 in The Villages and FM 91.5 in Massachusetts. Every year he volunteers at The Villages Charter High School as a play-by-play sports announcer for the football games as well as a public address announcer for the basketball games, including the annual Battle at The Villages Tournament.
Outside the office Kyle is a husband and father to two beautiful girls along with their cat. In his spare time he likes to spend time with his family, travel, play golf and swim. He is also a huge sports junkie and even bigger motorsports fan and loves to attend racing events when he can.
Share This Story!