Mount Dora High Volleyball Have High Hopes for 2023!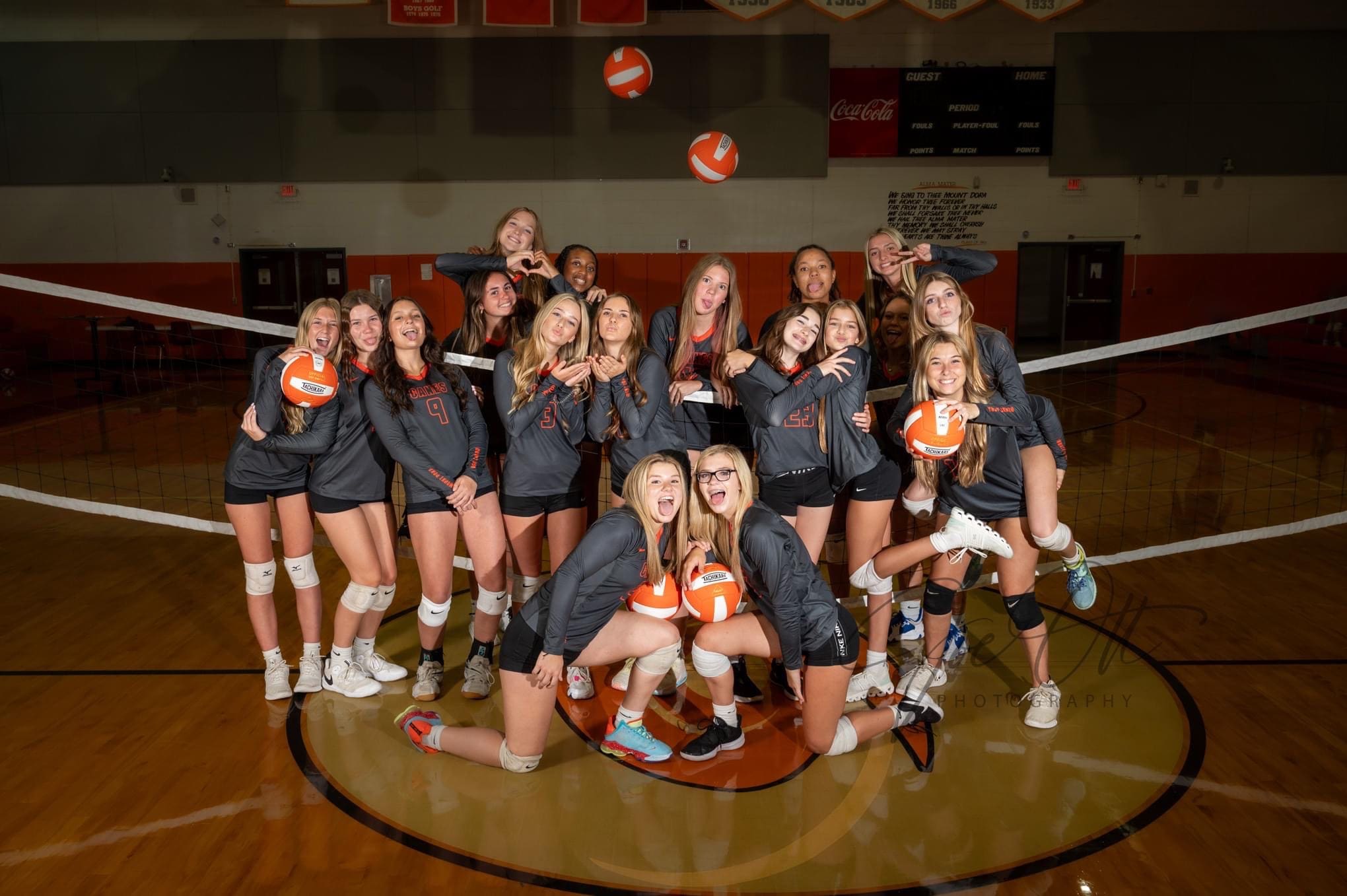 The Lady Canes come into the 2023 season riding high off the momentum of the 2022 season. Last season was the first time the Lady Canes finished with an even record, since the 2015 season which saw the Hurricanes go 20-6 overall. The season had ups and downs but the fact that Mount Dora finished 10-10 after years of losing seasons is a positive thing.
Coach Kevin Gifford will look to get the most out of this group in the 2023 season. Mount Dora returns with Junior Lillie Bruehl the server who impressed many last season with her impressive Kill%. She took 133 attempts and had a 21.2% kill rate. Bruehl also aced her serves about 16.4 % of the time. She finished behind Ryann Parent and Cristina Marrero last year but this year Bruehl will be one of the best on the team.
Perhaps the most exciting player returning, is Junior Sydney Guthrie. She took 302 attacking serves last year with a 28.8% Kill rate. Those are monster numbers and Mount Dora is excited to have her back for her junior year. Guthrie led the team in points last year with a total of 88 of them. She was trailed closely by Lillie Bruehl with 86 and Alyssa Pennacchia with 84. Pennacchia will also be fun to watch. As a freshman last year, she impressed everyone. As Pennacchia continues to develop, we hope to see big things out of her in the coming seasons.
Sadie Pruett comes off a great campaign last year. Pruett was a team leader in blocks with 16 total blocks. She will be aided by Junior Olivia Francis up front. We look forward to seeing these two continue to dominate the front court.
Blakely Kite also returns in 2023. Kite plays softball and volleyball for Mount Dora while also juggling around a full-time work schedule that she usually takes on. She was one of the best underclassmen on the team for digging last year. Digging is when a player keeps the ball alive from hitting the floor. Kite was 3rd on the team for digging last year with 119 of them. She was right behind Bruehl and Marrero.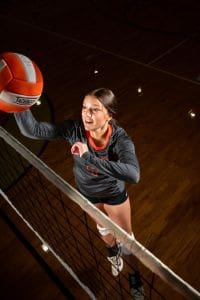 The new look 2023 Mount Dora Lady Hurricane team should be exciting this year. They return a lot of starters who got playing time last year. The hope is that Mount Dora can come out strong right out of the gate. The schedule will be tough but it always is for this district. Mount Dora will have to contend with The Villages, Eustis, Umatilla and South Sumter. While Bishop Moore and Lake Weir also try and get their programs back on track in 2023.
We hope the Lady Canes have a fantastic year! We have to give a huge shoutout to Joe Ott Photography "Fan Zone" for the photos. If you have not seen his account I highly suggest you check him out. He always comes up with some of the best photos in Lake County and we use his photos often. Great work Joe! Keep up the great work!
Photos Provided By:
Joe Ott Photography "Fan Zone"
Kyle Coppola was born in Newton, Massachusetts and received his Bachelor of Fine Arts in Communications from Curry College in 2016. After traveling to Florida on a family vacation, he decided he could not get enough of the warm weather and made the move from snowy Massachusetts to central Florida 8 years ago.
For the last decade Kyle has gained valuable experience in social media content creation, marketing and sales, writing, video production, sports announcing and even broadcasting for local radio stations, such as FM 102.9 in The Villages and FM 91.5 in Massachusetts. Every year he volunteers at The Villages Charter High School as a play-by-play sports announcer for the football games as well as a public address announcer for the basketball games, including the annual Battle at The Villages Tournament.
Outside the office Kyle is a husband and father to two beautiful girls along with their cat. In his spare time he likes to spend time with his family, travel, play golf and swim. He is also a huge sports junkie and even bigger motorsports fan and loves to attend racing events when he can.
Share This Story!