MOUNT DORA PIZZA AND SUBS: That-sa Some Big Calzone!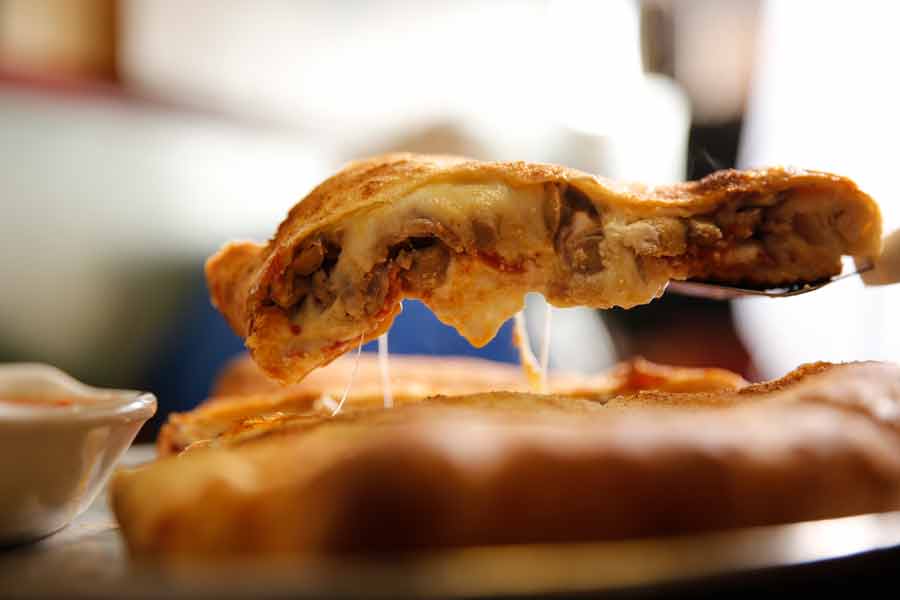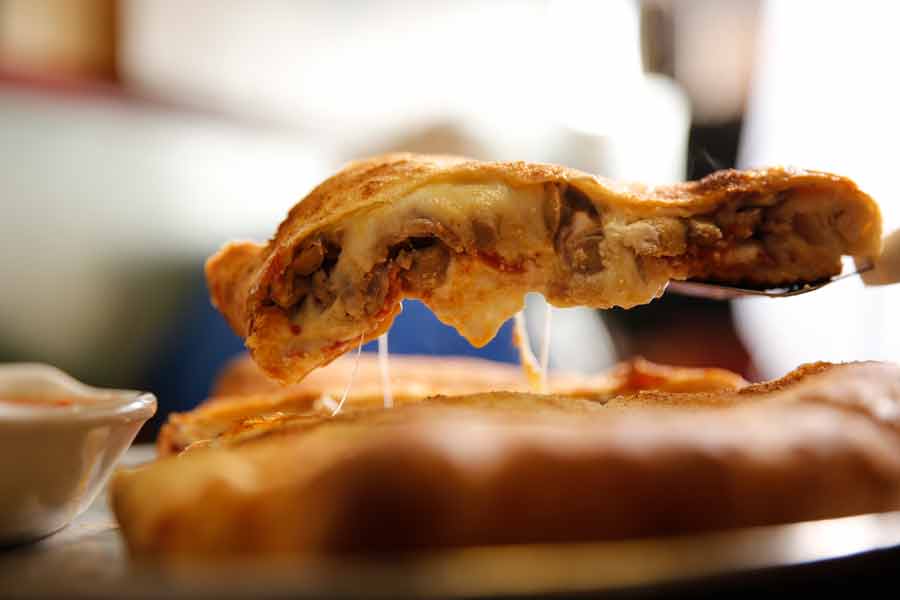 ---
PHOTO: Fred Lopez
---
Mount Dora Pizza and Subs, in Mount Dora Plaza Shopping Center, is celebrating 37 years of business. The casual yet homey décor makes it a great place for lunch or dinner with family and friends. We were seated quickly into a cozy booth and drinks were served promptly.
The extensive menu means it takes a little extra time to decide which of the Italians meals you want to enjoy. We began with an appetizer of fried mozzarella sticks—one of my favorites—which arrived at our table crispy, warm, and oozing with mozzarella goodness.
The menu featured the Specialty Calzone, so I ordered one to share. When it was delivered, I was surprised at its size, and there was more than enough for my friends to enjoy. The fresh dough was stuffed with pepperoni, Italian sausage, ground beef, and mushrooms with plenty of ricotta and mozzarella cheese throughout. The rolled calzone was baked golden brown with cheeses oozing out on the first cut.
We were in calzone heaven!
My friends ordered Ravioli Florentine and Chicken Alfredo. I wanted to sample several dishes, so I ordered the Combo Plate. Each entrée comes with garlic toast or garlic rolls. Definitely order the garlic rolls!
Our dishes arrived shortly after the appetizers, and we enjoyed sampling each other's meals. The Chicken Alfredo had plenty of tender chicken, but it was a tad salty. The combo plate was a baked casserole with meatball, eggplant parmesan, lasagna, and manicotti. I might have preferred each item separately (the flavors did run together), but they were very tasty, and the meatball was especially tender and seasoned to perfection.
The Ravioli Florentine was flavored with fresh, pungent herbs and the ravioli was tender and stuffed with the delicate cheese. Overall, we were happy with our choices, and the Specialty Calzone was definitely king!
---
MOUNT DORA PIZZA AND SUBS
2817 West Old U.S. 441,
Mount Dora, FL 32757
352.383.5303