My First Time: Raymond York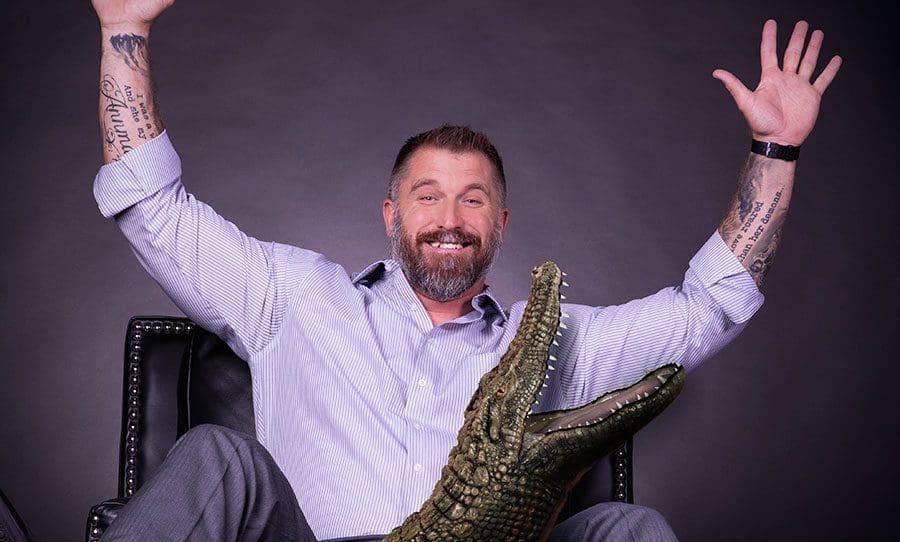 Fish & Wildlife Commission trapper recalls landing his first alligator.
Photos: Nicole Hamel
Going to trap my first nuisance alligator was exciting. I was confident going into it because I spent 10 years in the Marine Corps and served during Operation Iraqi Freedom. I also had hunted and fished my entire life.


My first gator-trapping experience was on Sept. 4, 2013, in a small lake off Ed Douglas Road in Groveland. When I arrived, I saw the nuisance alligator immediately. I used an electronic alligator call to lure the alligator, and it came within approximately 50 yards of my location on a small dock. It never came any closer, so I ended up baiting a fishing line with a piece of chicken. I waited until after dark, but the gator did not take the bait.
The following morning, the woman who called in the complaint called me and said the gator was on the fishing line. I arrived and pulled the line toward me and realized that the alligator was much bigger than I anticipated. The previous day, I saw only the alligator's head. When the alligator was close enough, I used a bang stick, which discharges a .357 Magnum firearm cartridge to sever the alligator's spinal cord and brain.

Behind the scenes at Akers Media photo shoot
I killed the alligator with no trouble whatsoever. However, when I went to lift the alligator out of the water, it was so heavy I could barely move it. So, I tied the rope to my truck bumper and dragged it up to the land. The alligator ended up being 9 feet long. This particular alligator was special because it was the first one I trapped. As a result, I ended up taking the head to a Native American friend, and he made a necklace for me out of the alligator's teeth.
Today, I catch an average of 80 to 100 alligators each year.
Akers Media Group's James Combs has been a staff writer for several local publications since August 2000. He has had the privilege of interviewing some of Lake County's many fascinating residents—from innovative business owners to heroic war veterans—and bringing their stories to life. A resident of Lake County since 1986, James recently embarked on a journey to lead a healthier lifestyle. He has lost 60 pounds and walks nearly five miles a day. In his spare time, he enjoys target shooting, skeet shooting and watching his beloved Kentucky Wildcats!
Share This Story!