My First Time: Tanner Long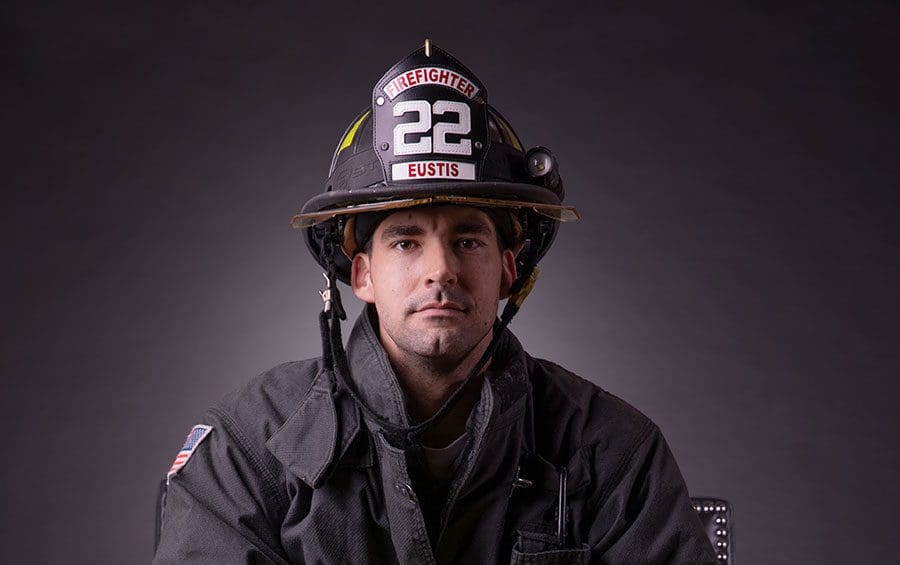 Eustis fireman fights his first fire.
Photo: Nicole Hamel
The fire happened on Mother's Day. We were just pulling back into the station from breakfast and I overheard on the radio for one of the Lake County stations near us to stand by for a structure fire. So, I went and got my crew and said, 'Hey, I just heard there's a fire close by,' and so we all started jumping into our gear.
We pulled up second on scene and when we pulled up, we could tell that it was an active fire. By the time everybody had their protective gear on we were all standing at the front door ready for the hose line to be charged and ready to make entry. It was kind of an older two-story home, right on Lake Eustis. I think it was some sort of electrical shortage with the AC unit upstairs.
So, they charged the hose line and my coworker and I made entry and went upstairs where the main bulk of the fire was. He started poking holes in the ceiling to see if there was any fire back there. There obviously was. He was pulling ceiling and drywall down as I was spraying it with water.
Then conditions kinda got worse for a little bit and our command pulled us out, and we set up the ladder and went into defensive just for a short couple of minutes. And then after we got the fire back under control, we made entry again. There wasn't a ton of fire left, just little hotspots here and there.
I felt super amped and also super tired after. I was pretty whooped. So it was pretty nerve-racking, but once it was said and done I can look back and say that I've learned a lot and there's a couple things I'll do differently next time, just for a better outcome. But I feel like the guys there really do a good job of showing me and keeping me ready for that moment.